Man United and West Ham had quite different summers in the transfer window. 
Ironically, the summer that The Hammers had, was the summer that United fans would have wanted, as the London club brought in many new faces.
Both clubs brought in midfielders; Fred joined United, and Wilshere joined West Ham.
Each player is at the beginning of a new stage in their career, so let's compare these two transfers…
Jack Wilshere
When West Ham signed Wilshere from Arsenal in early July, it was the beginning of a very hopeful summer. This was part of the Manuel Pellegrini revolution at the east London club, as many more signings were to come.
There is no denying the quality of Jack Wilshere, when fit. His creativity, movement and passing distinguish him from other English players, and very few people would deny that the midfielder would probably be a mainstay in the national team had he not been so hampered by injury throughout his career.
However, at only 26 he still has so many years ahead of him with The Hammers. It is the fact that he was a regular under Arsène Wenger teenager that people may think that he older than he is, but he is still capable of developing and maturing as a player and becoming a crucial cog in the West Ham team.
No one knows how many years club legend Mark Noble has in him, and Wilshere can be seen as the heir apparent at the London Stadium. The former Arsenal prodigy has fantastic composure on the ball from midfield, and has the ability to move the ball from defence to attack with ease, and looks like the perfect replacement, or indeed improvement to the 31-year-old. This was a very good signing from a club that bolstered their squad heavily over the summer.
Unfortunately, the transfer did not initially pay off, as West Ham went on to lose all four opening game that Wilshere played in. The 34-cap England international did not make the greatest impact in those opening games, and is now unfortunately sidelined after requiring ankle surgery.
It is probably Wilshere's injury prone nature which led to his departure from the club that he had been with from the age of nine. New manager Unai Emery obviously did not want a player in his squad that was going to be a liability throughout the season. While Arsène Wenger had seen him grow up, and knew what he was capable of, the Spaniard did not share those sentiments and probably saw him as an unnecessary burden on the wage bill. That is probably what tarnishes Wilshere's reputation as a player. But The Hammers would have known that their new man would not feature all the time and it was expected that he would spend some time on the sidelines. With that in mind, it makes a free transfer for Wilshere a very good deal.
Overall, this is a deal where the positives probably outweigh the negatives. Based purely on his playing credentials, West Ham have done some very good business with this signing. However, almost every player has their baggage, and unfortunately for Pellegrini, Wilshere's is that he is injury prone, something that has hampered his career at Arsenal, with England, and now potentially at West Ham.
TT Grade A-
Fred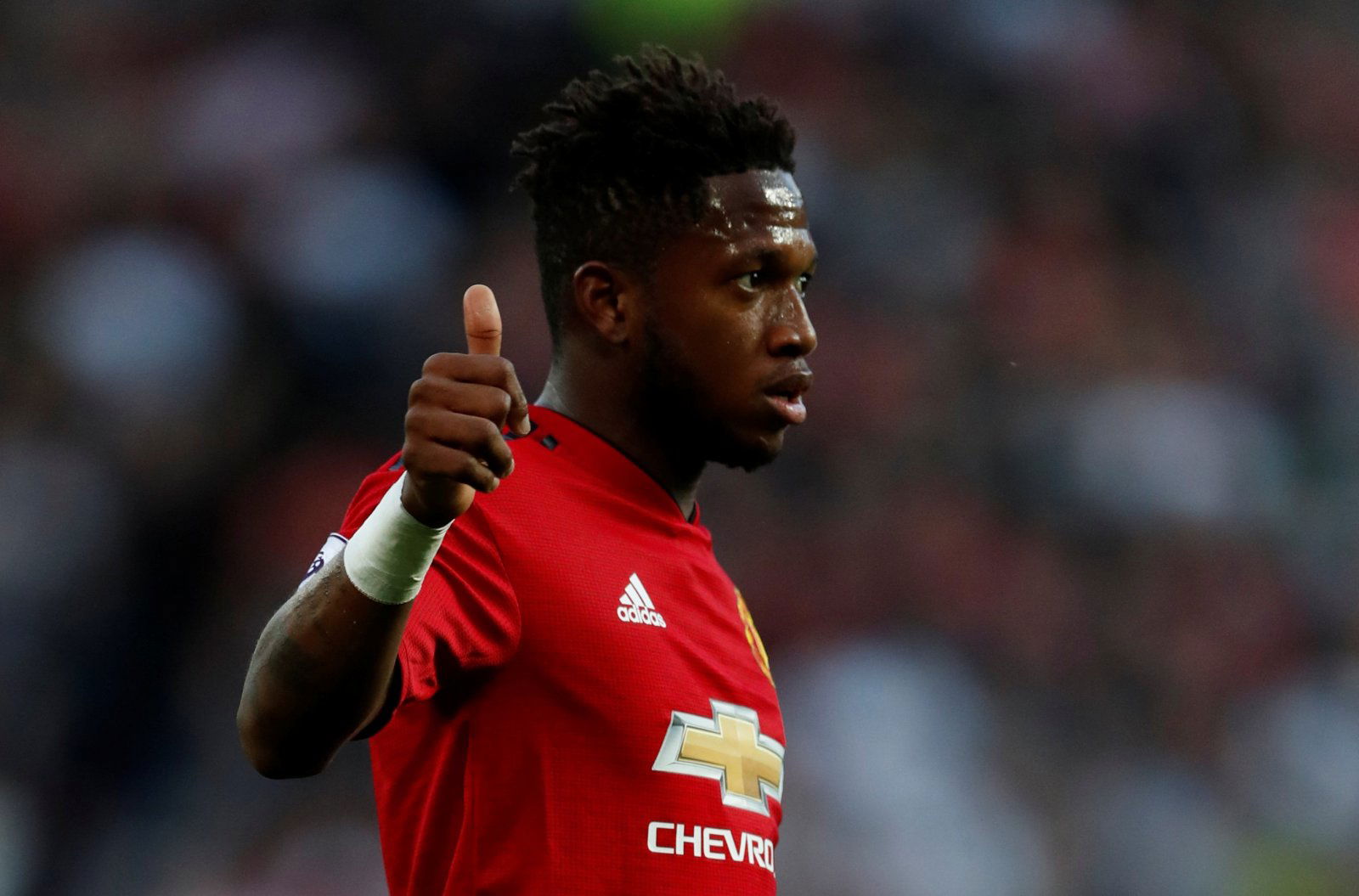 Man United signed Fred from Shakhtar Donetsk for £52m in July, in what was promised to be a summer of heavy recruitment for The Red Devils. As it turned out, the Brazilian was José Mourinho's marquee signing, in what proved to be an uneventful transfer window.
So far, his career at Old Trafford has not ignited. He has played in four of Man United's opening six games, scoring once. Of course, he is not renowned as a goal scoring midfielder, and is more defined by his passing and dribbling. But in that sense, he is yet to rack up an assist in the league either. He hasn't had a dreadful start, but equally not an amazing one either.
He started in United's opening Champions League fixture against Young Boys, where his team dominated, and is probably regarded as one of Mourinho's first choice midfielders.
However, the Brazilian was viewed as the solution to the ailing United midfield that had looked turgid under Mourinho. As of yet, he has not resolved those issues. United got off to a very poor Premier League start, losing two of their three opening fixtures. They seem to be on the road to recovery, but this was not the start that Fred would have wanted to his career at United.
The trouble is, with a price tag of £52m, big things are expected from you very early on. Similarly to Pogba, some players become victim to the value that was paid for them, and that is what could happen here. Of course, he will still be settling into his career at Old Trafford, and there will obviously be a lot more to come, but Mourinho has struggled to get the best out of some midfielders whilst at the helm of United.
Also, at the age of 25, Fred is in an awkward stage where he can no longer be regarded as an up-and-comer, but is neither an established name on the world stage. He has 10 caps for Brazil, and featured in this year's World Cup, but perhaps isn't of the status of some of the big signings that United have made in recent years.
Therefore, it is obviously early days in Fred's career at United, and while it may be hard to judge him solely on his performances- as a lot more is surely to come- there are other variables that he can be measured by.
 TT Grade B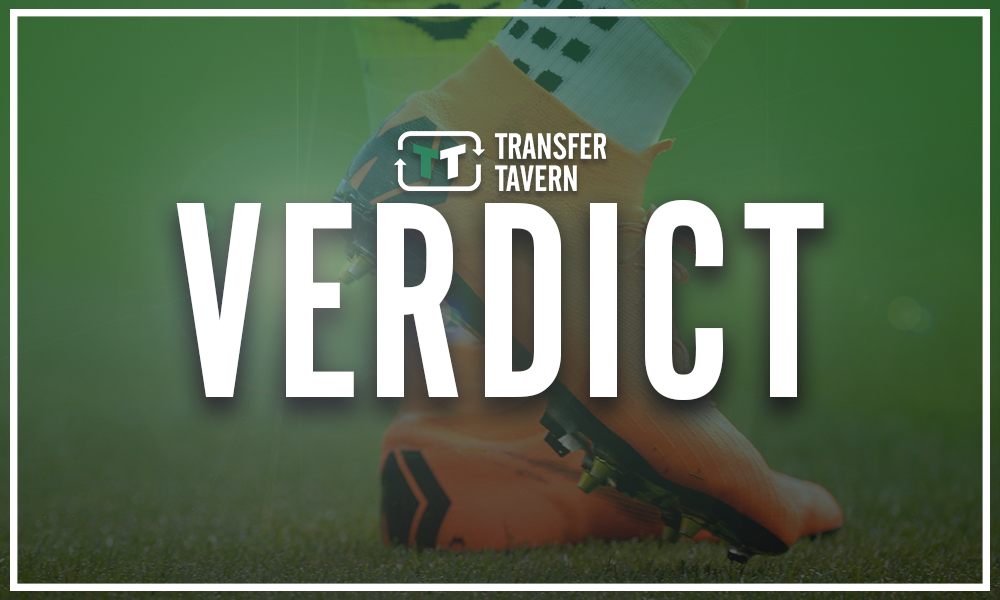 TT Verdict:
When comparing these two, the main thing that must be taken into account is the clubs that they signed for; the aspirations and the status of those clubs and how important those signings are relatively to them.
As players, yes, Fred is probably a better player than Wilshere, and younger too. But relative to the side that they are joining, Fred joining Man United is probably not as big as Wilshere signing West Ham.
United have aspirations of winning Premier Leagues and Champions Leagues again, and while Fred can help that, the club were also linked with the likes of Gareth Bale and Cristiano Ronaldo over the summer, which shows the calibre of players they believe they can still attract. On the other hand, West Ham are focused on simply moving up the Premier League table, and by staving off relegation fears that they may have. In that case, Wilshere is a better suited candidate.
Also, while Wilshere is injury prone, getting him for free will always make this a very useful transfer for West Ham. Obviously, Fred is a different calibre of player, but £52m always puts pressure on a player to perform.
While neither has yet to really perform for their new club, they can only be judged by those other elements that make up a transfer.
It is for those reasons, that Wilshere wins this one.
Like what the TT have on offer? Sign up for more notifications!