Arsenal
Flashback: Arsenal announce Wenger departure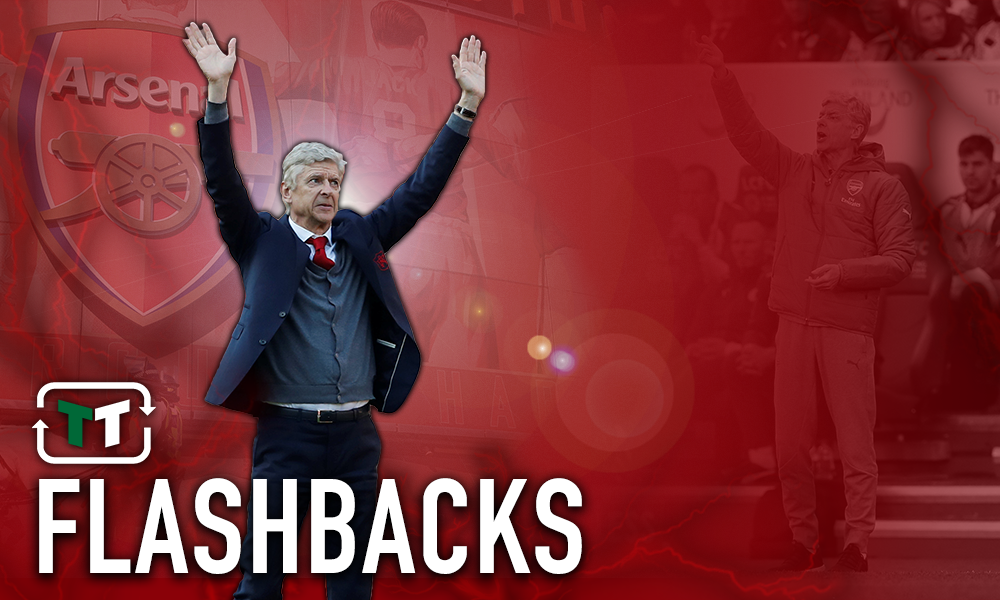 Former Arsenal boss Arsène Wenger is one of the greatest managers in the history of the Premier League, and indeed English football. 
In fact, only Sir Alex Ferguson has been a more iconic manager over the last couple of decades, and very few people would argue with this. A three-time Premier League winner and a seven-time FA Cup winner, including his historic 'Invincibles' side of 2003/04 season, Wenger is a legend of Arsenal and the Premier League.
Therefore, when The Gunners announced his departure in April 2018 after 22 years, there was, of course, a massive reaction from the Arsenal fans. This is the man that catapulted the London club to one of the powerhouses of English football, and many fans were devastated to see him go. Despite the amount of abuse that he had received in his final years in charge, the fans seemed to have fond memories of the Frenchman, and held him in high regard after an incredible career.
This is what the fans had to say:
The biggest legend this club will ever have. Thank you for everything you've given me and millions of other fans.

— Dan Critchlow (@afcDW) April 20, 2018
Thank you for everything Arsene! It came as a huge shock hearing about this, this morning. Thank you and have a wonderful retirement. Merci professeour. #AFC #MerciWenger #ArseneWenger

— Jahan Miah (@AllAboutTheAFC) 20 April 2018
We love you Arsene. Merci. Good luck. Forever a true Arsenal legend

— Marty (@SilentGooner) 20 April 2018
So happy to have him as our manager for the last 20+ years. Classy and respectful as always. Thank You Arsene for everything !!! We'll always miss you.

— Sameer Mulekar (@SameerMulekar) 20 April 2018
One word: Legend pic.twitter.com/4ZFHs7ilvY

— Anand (@Xhakaal) 20 April 2018
Everyone will forget his last few years..He's served the club with loyalty beyond comparison.. Let him be immortalized at Arsenal.. COYG..

— Scarecrow (@Scarecrow3313) 20 April 2018
Best manager this club has ever had.

— Z (@GX34i) 20 April 2018
"One Arsène Wenger. there's only one Arsène Wenger. One Arsène Wenger. There's only one Arsène Wenger"

— Aaron (@Aaron58422134) 20 April 2018
Truly bittersweet day for #AFC fans. While we knew it was coming and some thought it was time, doesn't change the incredible respect and love we have for the man as a leader and a manager. Changed Arsenal forever for the better. #MerciArsene #COYG

— Doug S (@DSauls6) April 20, 2018
Goodbye boss

— I.B (@HotibrahimaFall) 20 April 2018
Announce his gold statue

— Raf (@Aubadinho) April 21, 2018