Flashback: Crystal Palace halt Man City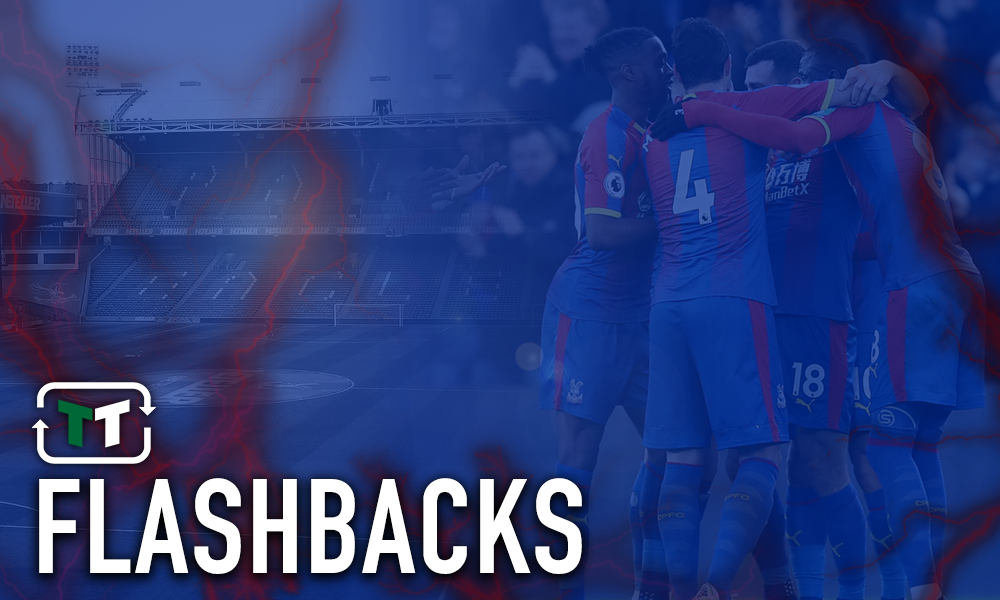 When a team is one of the contenders for relegation, the last thing they want to do is face one of the greatest sides in Premier League history. 
That is unfortunately what Crystal Palace had to do last season.The Eagles were only one point above the relegation zone on New Year's Eve last year when they hosted a Man City side that had not lost all season in the league. In fact, they were on an 18-game winning streak, where they had blown away anyone that faced them. Many people were saying that the Cityzens were going to be the next 'Invincibles' and in truth, no-one was giving Palace a chance.
But the beauty of sport is that anything can happen on the day. On paper, it was City's game all day long. Even looking at the stats, it looked like City's game- as they had 75% possession. But Palace held strong to earn a miraculous 0-0 draw against Pep Guardiola's men. It was absolute ecstasy for Palace fans, and they showed their delight on Twitter.
Fans were quick to praise the heart that Palace showed, wishing that they would show it each week. However, many also rued the fact that Luka Milivojević had a penalty saved by Ederson in added time which would have given them a historic win.
Nevertheless, the fans were still happy with the point, and this is how they reacted:
Incredible performance, we were immense all over the pitch, who would have thought before the game we'd be gutted not to get all 3 pts

— Giles Paley-Phillips (@eliistender10) December 31, 2017
Very well done, Palace fans were incredible.

—
Well Done! Palace just did what 18 Previous teams couldn't manage. Very close to nicking the 3 points bear the end, but overall good point taken against a very tough opponent. Happy New Year!!!!!!!

— AAA Minicabs (@aaa_minicabs) 31 December 2017
Fantastic CPFC, a point is better than nothing and to keep it a draw with Man City. Brilliant lads.

— John Horne (@johnhorneartist) 31 December 2017
Never has a point meant so much, well played lads #cpfc

— Sue Firth (@SueFirth180) 31 December 2017
I need a lie-down

— Snippysnipskin (@Snippy_Snipskin) 31 December 2017
Great performance, all heart and passion, and well done Wayne Hennessy #CPFC

— The Festive Goose (@redgoose2012) 31 December 2017
well done lads but you should have won

— Liv (@oliviaella_x) 31 December 2017
Massive respect to the Team & Management! If we played this way every match, we'd be Top 6. Self belief clearly showing! Proudly Red & Blue forever!

— Kevin Bingham (@ArchiOneZA) 31 December 2017
It's just this kind of fighting spirit we Palace fans love to see, whatever the result. Win, draw, lose – but always do it with passion.

— Neil Daws MBE (@NeilDaws59) 31 December 2017
Well played everyone. What a great point earned, could so nearly have been three.

— Steven (@walkingwithanxi) 31 December 2017
PALACE… MIGHTY MIGHTY!!!

— rjmendera™ (@rjmendera) 31 December 2017
I'll take that point any day….oh but what *could have bee

— man named mark (@photoheathen) 31 December 2017
As it turned out, this result was a momentous moment in the entire season. It did not stop Man City's pursuit of the title, which they won with a record 100 points in the end, but what it did show was that Pep Guardiola's men could potentially be beaten. In fact, it only took two weeks before Liverpool did beat them, and The Reds may not have been able to do so without Palace shaking their confidence.
What it meant for Palace was far more significant, as this kickstarted their season. They went on to finish in 11th in the end, and this may never have happened had they not earned this huge draw.