Features
Flashback: Gerrard joins Rangers
Rangers have been desperate to close the gap on their bitter rivals Celtic for a number of years now.
In this pursuit, they turned to a global superstar in Steven Gerrard in May this year. The Liverpool legend was still starting his managerial career, and his only experience in that role was with the Liverpool academy.
Therefore, it is a huge task to make your first full managerial job one with a club with such high expectations. Nevertheless, the former England captain embraced the challenge.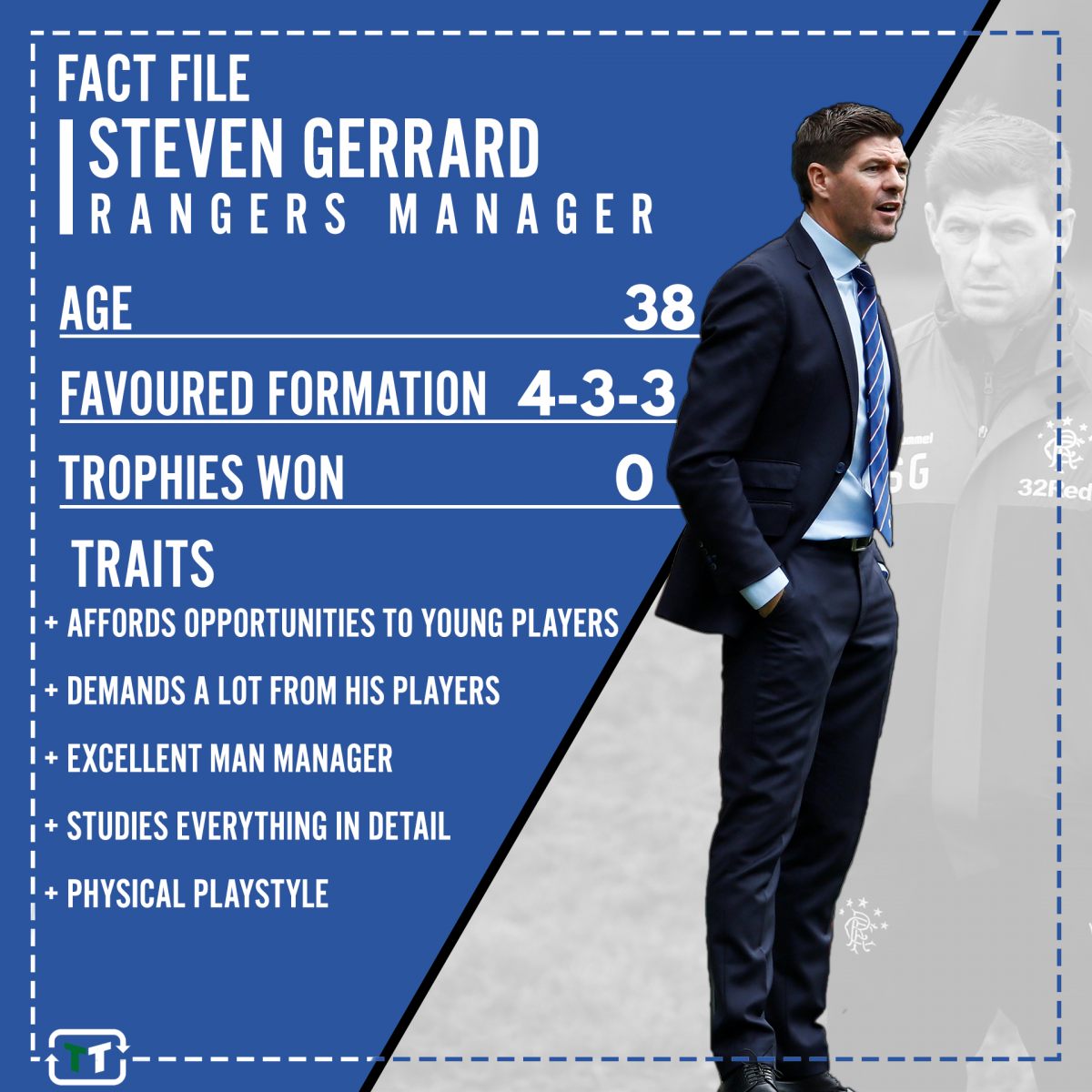 However, some fans were not that pleased with this move, as they ultimately saw someone with such inexperience losing his job fairly swiftly. Then again, there was still a fair number of fans that embraced the 38-year-old at Ibrox, believing that he could be the one to end the years of Celtic dominance in Scotland.
This is what the fans had to say:
Excellent appointment! For the first time in the last 6 years, there is actually a positive buzz around the club! #WelcomeGerrard #Letsgo

— Jamie Bruce (@_jamiebruce) 4 May 2018
Heart n hand omg man so buzzing what a coup. Watching this legend and to think he was going to become #RangersFC boss. Wow what an achievement. Good luck Stevie G

— Craigers (@Cazei34) 4 May 2018
Still in shock. Super Stevie Gerrard!

— ᒪᎥᗩᗰ (@LiamWATP) 4 May 2018
Hope Gerrard has the same effect souness had although the days of the type of signings souness made are long gone

— stephen murray (@Fawdonblackcat) 4 May 2018
Welcome to the most successful football club in the world, Steven Gerrard. Go on and be a legend. WE ARE THE PEOPLE

— Yacky (@hesaidnoto) 4 May 2018
Fantastic. Here we go!!!!

— DrHohoholly (@DrHilly) 4 May 2018
On the other hand, these fans were not too happy with the move:
It would be better you hire him as a player.. You have to break a dominance but you gave the control to a rookie.. No room for romance anymore Next Rangers title 2028 (probably)

— Emek Ege (@EmekEge) 4 May 2018
Gerrard to leave Rangers without winning a trophy 1/4
Rangers to lose first Old Firm derby under Gerrard 4/11
Gerrard to get sacked before the end of his first season EVENS
Gerrard to slip over on the touchline during a 2018/19 Rangers game 6/5

— EDDIE BROCK (@Toby1ee) 4 May 2018
gerrard aint the answer

— mark (@birminghamloyal) 4 May 2018
I can't help laugh at the people who think that Gerrard is going to turn Rangers around. He will attract decent players and will give Rangers media attention but at the end of the day he has no manager experience at a professional level… all I'm going to say.

— Nicholas Marshall (@NickMarshal67) 5 May 2018