Flashback: Roberto Di Matteo's Aston Villa sacking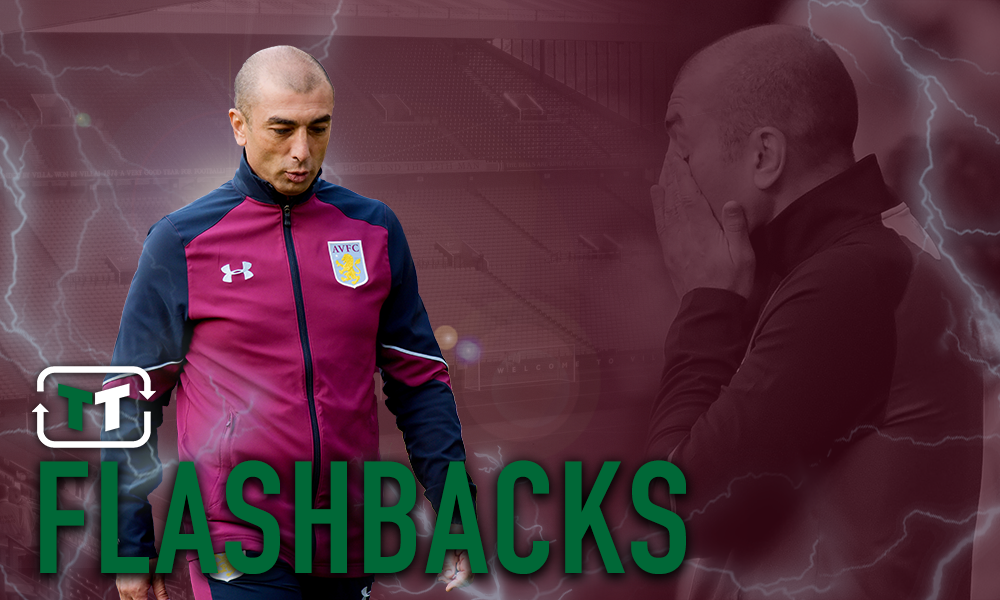 Whilst the current Aston Villa squad has got goals galore in it under the tuition of Dean Smith, things haven't always looked this promising. No, just two years ago the Villains were a club in turmoil. Roberto Di Matteo had been hired by Dr Tony Xia as the first manager of the Xia's era, however, he lasted just 12 games before being sacked with the club sitting 19th in the Championship.
Club statement: Roberto Di Matteo. Full details here: https://t.co/C33h8CHHLT #AVFC pic.twitter.com/ZBzyZGWTsv

— Aston Villa FC (@AVFCOfficial) October 3, 2016
Whilst the supporters were pleased to see the back of Di Matteo, it was a move that asked more questions than it answered. The fans wanted stability under Xia and thought that he'd be giving more of an opportunity to Di Matteo, but sadly that just didn't happen. The Italian, despite his successes with Chelsea, lasted a matter of months before being cut from the club and given his track record in Birmingham, you can't blame him.
After Di Matteo, the fans were gifted with the appointment of Steve Bruce. The veteran Englishman certainly knows his stuff when it comes to the Championship and whilst he steadied the ship after the chaos caused by his predecessor, he ultimately failed in completing the full turn around and reinstating Villa Park as a Premier League ground. However, Bruce had his head held high when he left the club, unlike the Italian before him, who is yet to take another job in management since his Villa failings.
You can see what the Villains had to say about Di Matteo's sacking at the time here:
@BroadcastMoose making the QPR board look really good.

— Mark Hillman (@hillmania) October 3, 2016
whichever way you look at it this great club is still in big trouble – dread to think who's next #utv #avfc

— Richard Mills (@richardmills18) October 3, 2016
— nathan (@Nath1874) October 3, 2016
Bye bye RDM it had to be done!! Let's get Big Sam #avfc

— John (@hopeyistheman) October 3, 2016
That was quick he's only just started ?

— Richard Crab (@niceguyinblue) October 3, 2016
what ever happened to this club? The managers position is like a revolving door. Who decides that a temp is better than RDM

— Caleb Mooney (@caleb_money) October 3, 2016
inevitable but completely the right decision, the man was clueless and things were not going to improve under him #avfc #RDM

— Noel (@NoelM1986) October 3, 2016
The Villains simply didn't know what to do after Di Matteo, and whilst sacking him was the correct decision, it left them in no-mans land.