Flashback: Ross McCormack's Leeds departure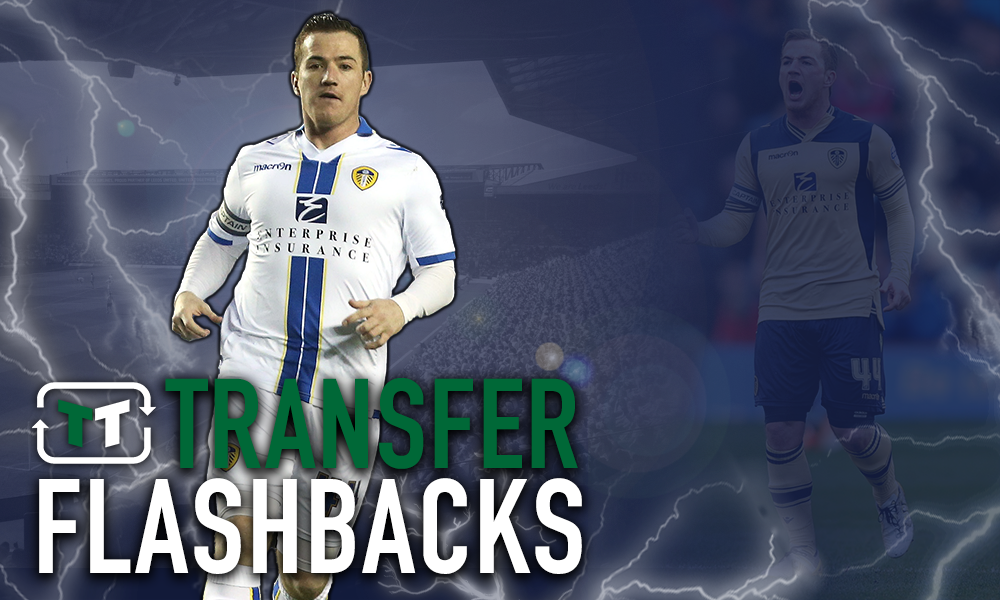 Ross McCormack left Leeds United for Fulham on 8 July 2014 in rather controversial circumstances.
The Scotland international attacker had stated that he had been "hung out to dry" by the club after handing in a transfer request.
However, it appears fans were not too disappointed to see their then-skipper leave Elland Road, with many surprised with how much they had received from Fulham for the player.
A number of supporters had taken to Twitter to share their delight overhearing that the club would receive around £11million for McCormack.
Here are some of their reactions…
Sad to see him go, but what a deal. £11m for Ross McCormack- More than LUFC got for Mark Viduka, Aaron Lennon and Alan Smith combined.

— Minnie McGee (@MinnieMcGee) July 8, 2014
I'm not wishing Ross McCormack luck….
I hope he has a awful season…
I support Leeds United NOT Fulham..#Lufc #MOT #Waccoe

— Rudolph (@Dad2Two_) July 8, 2014
@Radebe_Leeds very. There was no way we can just hold onto him after the last few days, he deserves to move on. £11m is a lot.

— Scott Dodson (@ScottyDodson) July 8, 2014
£11Million for Ross McCormack I'll take that! #LUFC #MOT

— Matt J-D (@MattJLufc) July 8, 2014
11million for Ross McCormack! I'll take that all day long, cheers for last season Rosco but time to move on#MOT

— Paul Murray (@themurrays12) July 8, 2014
£11 million for Ross McCormack I think we all know who got the better deal #lufc #MOT #sorryfulham

— Jimmy (@JimmyNaylor_615) July 8, 2014

McCormack had become a key player for the Whites during his four years at Elland Road.
Having arrived from Cardiff City in 2010, he made a real impact and impressed a number of people with his performances for the club and won a number of awards for his achievements.
However, following the arrival of Massimo Cellino, it seemed that the Scotsman was not keen on how things were going and wanted to move on from the club.
Things do not appear to have got much better for McCormack following his decision to leave Leeds though.
He had a two-year stay at Fulham before moving on to Aston Villa where he and Steve Bruce did not see eye-to-eye after a number of public issues.
Currently back in his homeland with Motherwell on loan, the 32-year-old will now be looking to recover from his injury and get back to playing football.
Leeds fans – thoughts?