Arsenal
Flashback: Theo Walcott leaves Arsenal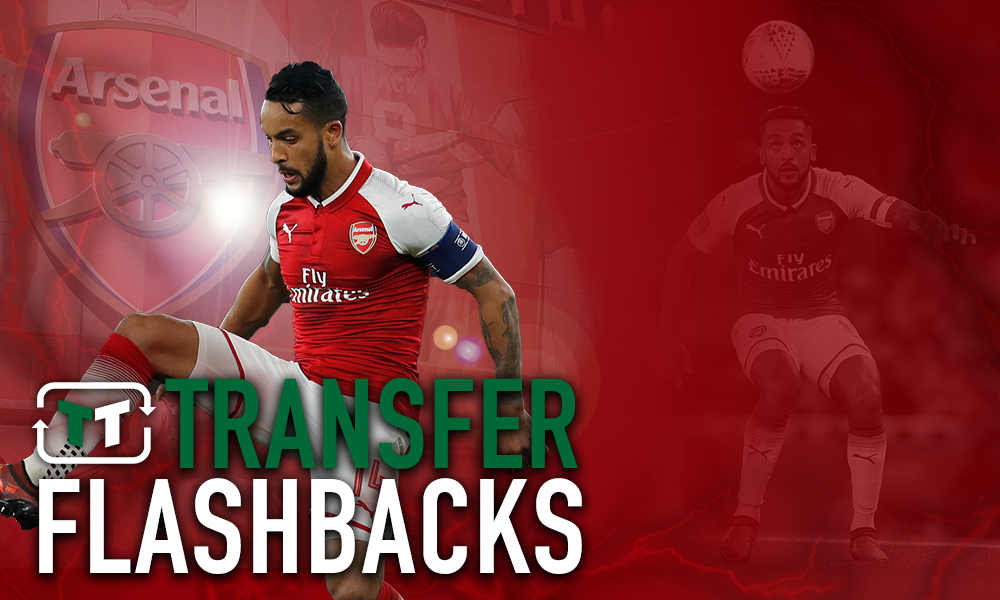 Last January, Arsenal announced some news that rocked many of their fans: Theo Walcott was leaving the club. 
The 28-year-old had been at Arsenal for 12 years, in which time he had won two FA Cups, scored over 100 goals, and played 397 times for the club, but was seen as surplus to requirements, and secured a move to Everton.
He was famed for breaking onto the scene at a very young age, and was consistently seen as Arsenal's 'next big thing'- so much so, he was given Thierry Henry's 14 shirt. However, a fair number of fans would say that the England international never truly lived up to his potential. This may be partly down to the fact that he has been troubled by injuries extensively throughout his career.
However, Arsenal fans were more than happy to show their appreciation for his career on Twitter, thanking him for everything that he had done at the club.
This is what the fans had to say:
Thank you for everything @theowalcott

— Met. (@AFCMet) January 17, 2018
Thanks @theowalcott for playing all these years for the love of the badge & for all these 100 goals, for that amazing rush against Liverpool & for all these moments of electrical pace

— Don Draper (@arsenalbarclays) 17 January 2018
Sad to see you go, @theowalcott Thank you for all the years you played your heart out for the love of Arsenal. I for one will miss you as a Gooner. Once a Gooner, always a Gooner. All the best at Everton. Much love #ThankYouTheo

— Stardust (@misstmoraa) 17 January 2018
Great player and a true professional @theowalcott

— WolfofBroadStreet (@flynigerianboy) 17 January 2018
THEO THEO THEO. Thanks for the memories. All the best!

— Ilyas (@ilyxd11) 17 January 2018
He was a very trusted solider! We wish you the best on the new journey !!

— Emmanuel Muwonge (@EmmaMuwonge1) 17 January 2018
One of my favourite Arsenal players, you will always be a true Arsenal man! Once a gooner always a gooner, legend. Thanks for the memories, and good luck in your future career.

— Gunnersaur (@Rogue_OneR1) 17 January 2018
No no no

— sandrine gavini (@SandrineGavini) 17 January 2018
@theowalcott thank you so much for the memories theo. 12 years your served this club and I'm proud to call you a true gunner! #OnceAGoonerAlwaysAGooner

— Unai's Gunmen (@Anonymous1076) 17 January 2018
All the best Walcott

— Z (@mesutmagic) 17 January 2018
Ridiculous to let him go, when so much deadwood remains there!

— Scratcher (@mrbergy3) 18 January 2018
A great professional on and off the pitch for our club, over 100 goals scored, more than deserving of a testimonial match in the summer #Theo#Theo #Theo

— JE1993 (@BarmyArmy14) January 17, 2018
Like what the TT have on offer? Sign up for more notifications!