Flashback: When Everton sacked Roberto Martinez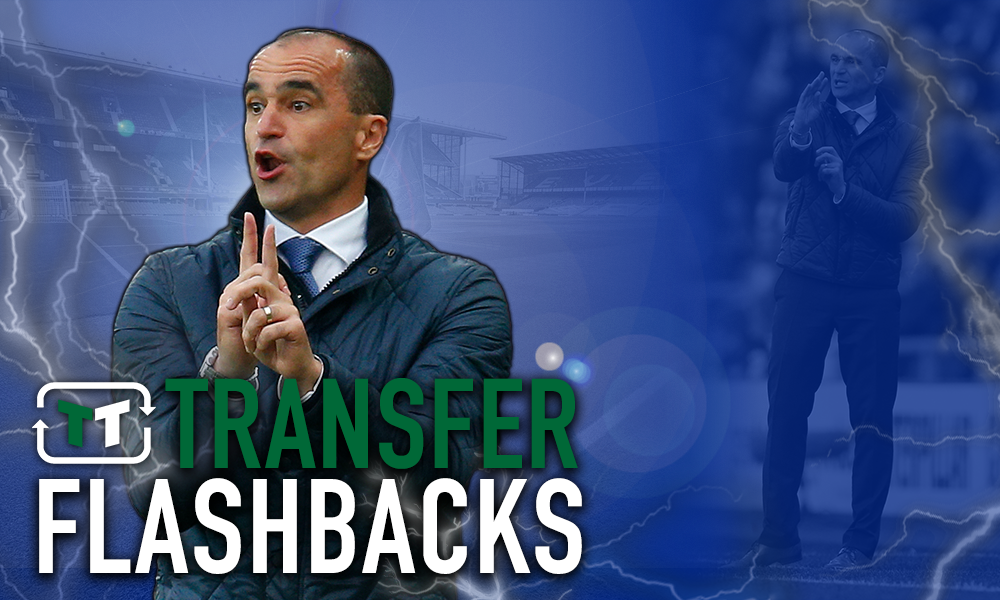 Everton fans have had it rough when it comes to managers over the last few years. In the early years of both Roberto Martinez and Ronald Koeman there was positivity, yet under Sam Allardyce and Marco Silva the discontent has been clear. However, they seem to love it when a manager is sacked, as was the case when Martinez departed in 2016.
Everton Football Club regrets to announce that Roberto Martinez has left his position as First Team Manager with immediate effect.

— Everton (@Everton) May 12, 2016
The Spaniard was to leave the club after the penultimate game of the 2015/16 season and it was clear to see why. The Toffees found themselves in an abysmal 13th when he was sacked, although David Unsworth won the final game of the season to ensure an 11th placed finish. Martinez sacking was far from a shock either, as the writing had been on the wall for a long, long time.
In the Spaniard's final four Premier League games he suffered some heavy defeats. A 4-0 loss at Anfield before 3-1 and 3-0 losses at The King Power Stadium and The Stadium of Light meant that he just couldn't continue in his post as the Goodison Park boss. The Toffees were delighted, though, and couldn't have been happier that he'd been let go before they eventually brought in Koeman and things looked to be on the up, at least in the short-term.
You can read the Toffees' thoughts on Martinez's sacking here:
no regrets here

— TX Bill (@GOT_TXBill) May 12, 2016
the feeling I will get from the birth of my first child will be nothing compared to how happy this tweet makes me

— Liam (@LiamAbbott_) 12 May 2016
don't worry we've taken the news well

— Jenni Temmé (@jenninemo) May 12, 2016
Sack Martinez!……Oh wait…..sorry, just been so used to typing that for the last 2 months

— Gaz (@thewinstonwolfe) May 12, 2016
regrets??? Best thing you've done in 2 years!!

— Colby Gehers (@ColbyGehers15) 12 May 2016
regret ! Good riddance to the charlatan

— JOHN CONNOR (@JOHN_CONNOR94) May 13, 2016
@philmcnulty Rubbish. If Everton FC "regretted it" they wouldn't have done it. Be honest and say Everton FC is relieved to get rid

— Bradders (@pbbradders) May 12, 2016
The Toffees were thrilled to be rid of Martinez and were all hoping that better times were right around the corner.