Transfer Flashback: Dominic Solanke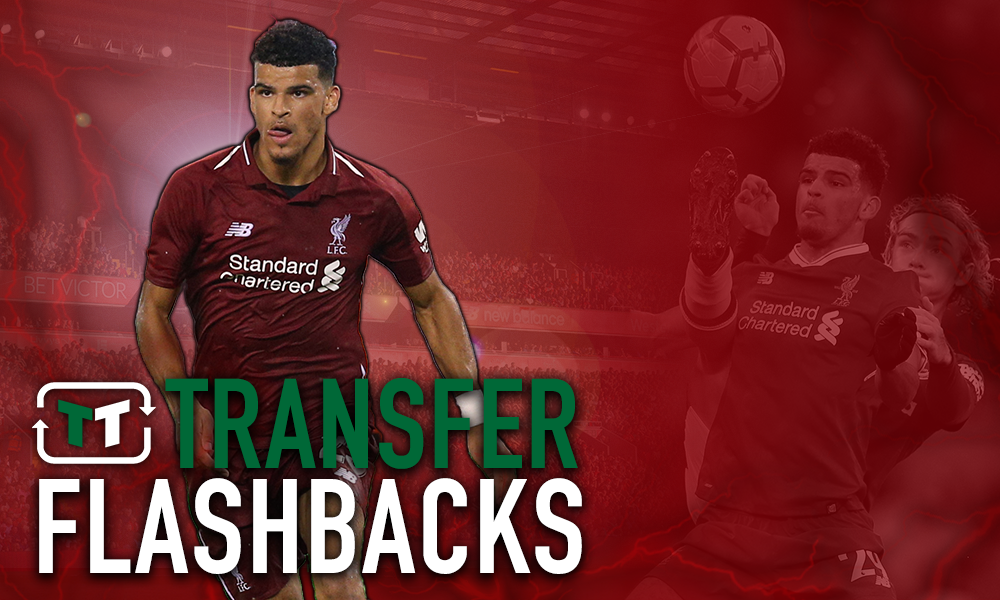 Having failed to break into Chelsea's senior squad, Dominic Solanke ran down his contract at the west London club before joining Liverpool on a free transfer back in the summer of 2017.
A striker seen as one of the most promising prospects coming out of the Blues' world-class academy, on paper, the 21-year-old looked like an exciting addition to Jurgen Klopp's squad.
For some Liverpool supporters, however, that turned out to be far from the case.
wait that's not Lacazette

— MB (@MrBoywunder) May 30, 2017
you spelt Keita wrong

— Dan (@FullyFirmino) May 30, 2017
Weird way of spelling Keita

— Paul (@PauI16_) May 30, 2017
Not Lacazette

— JOHN HENRY AMERICAN WARLORD (@sunnylfc8) May 30, 2017
ANNOUNCE KEITA AND VAN DIJK

— . (@FirmLFC) May 30, 2017
Not lacazette or Keita or Van Dijk is it?

— Kyle Bradford (@KZB97) May 30, 2017
okay, so where's Lacazette?

— jurgenholic (@jurgenholic) May 30, 2017
Nevertheless, despite not being quite Naby Keita or Alexandre Lacazette, Solanke was still a player Klopp was pleased to welcome, highlighting what the England international would bring to the table upon his arrival.
"I've seen a lot of skilled boys in my life and he looks like a nice project," the Liverpool boss was quoted as saying by the Daily Mirror. "Everything is really good, really clear. He's extremely football smart and focused. You see the movement."
In the end, though, Solanke's move to Liverpool simply failed to work out with the centre-forward now playing his football at Bournemouth after joining them last month, raising a lot of eyebrows over his decision to sign for the Merseyside club in the first place.
Solanke's main desire behind leaving Chelsea was because he wanted first-team minutes and, albeit that is something Liverpool were more likely to offer, it was never going to be something he would get on a regular basis at Anfield considering Klopp's other attacking options.
Ultimately, it was a transfer that, simply put, proved to be a waste of everyone's time, and one Solanke must now put behind him as he tries to make a name for himself at the Vitality Stadium.