Transfer Flashback: Eduardo Vargas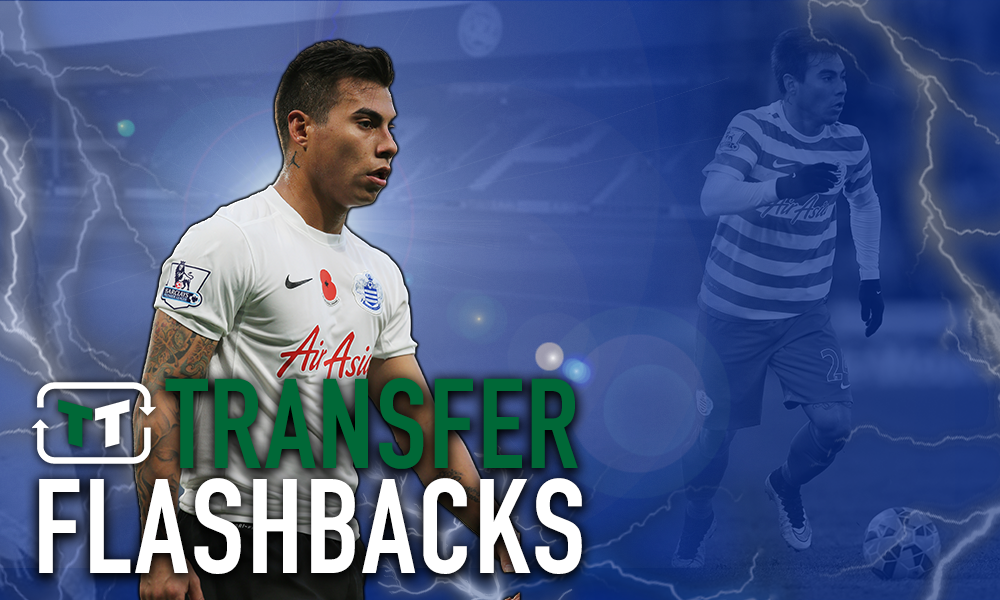 Following their promotion to the Premier League, Queens Park Rangers manager Harry Redknapp was keen to add some quality to his squad for the 2014/15 season.
And the former Tottenham boss was sure he was doing just that by signing Eduardo Vargas on loan from Napoli in a move that QPR supporters could not help but get excited about.
@QPRFC @eduvargas_17 What did I tell ya! How exciting is that!! Welcome to Qpr Eduardo Vargas! #beyondexcited

— Amit Bhatia (@Amit_Bhatia99) August 21, 2014
@QPRFC @eduvargas_17 @sscnapoli I'm loving the red hot chillians at Loftus Road.

— Mohammed Is A Rangel Ranger (@Rs_So_Hounslow) 21 August 2014
@DallaireJ_98 @QPRFC @eduvargas_17 @sscnapoli yass!!!!!!!!!!!!!! Think am gonna cry with excitement

— Alandowski (@Alan_0306) August 21, 2014
@QPRFC
Great work done by Tony Fernandez and Harry Redknapp

— (@Abdullah_QPR) 21 August 2014
@QPRFC @eduvargas_17 @sscnapoli good signing if he hits the PL running but imperative we keep Loic at #QPR he's already proved he can do it.

— mick (@qprmicky) August 21, 2014
@QPRFC @eduvargas_17 welcome Eduardo!!! Can't wait to see you play!! #QPR

— Mark Doogan (@MarkDee84) August 21, 2014
@QPRFC @eduvargas_17 @sscnapoli well done to all concerned in making this and Leroy Fer's arrival happen, 2quality additions

— Tony Cahillane (@CahillaneTony) August 21, 2014
"Eduardo is a quality player. He's sharp, he's bright, and he's very lively on and off the ball," Redknapp told QPR's official Twitter page (via BBC Sport) upon Vargas' arrival to add to the excitement.
In the end, though, the Chilean failed to deliver and proved to be a disappointment considering all of the expectation that came with his signing.
Like at his previous European clubs, Vargas could not replicate the sort of form he was showing on the international stage with the Chile national team.
Alongside Alexis Sanchez and Arturo Vidal, the 29-year-old was one of his nation's most dangerous players, as he showed in the 2014 World Cup just prior to his move to QPR.
In the tournament, Vargas displayed so much pace, energy and aggressiveness when having to harry down opponents in possession.
QPR, though, needed more than that, which Vargas could not offer with the warning signs there long before he arrived at Loftus Road in the form of his very unconvincing goal-scoring record at club level in Europe.