Transfer Flashback: Florian Thauvin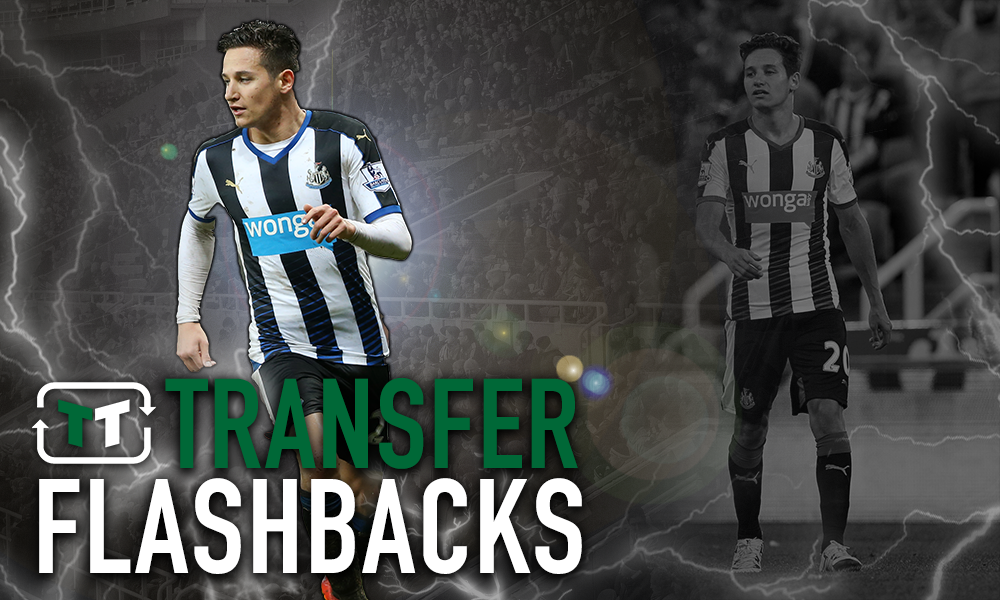 In the summer of 2015, Newcastle signed Marseille winger Florian Thauvin with Remy Cabella heading the other way on a season-long loan deal. 
The winger signed a five-year deal with the club after two years with Marseille where he established himself as one of the best prospects in Ligue 1.
Marseille signed Thauvin from Bastia in 2013 and during his time for the south coast club, he played 67 league games, scoring 13 goals while also grabbing 11 assists.
Following his impressive two-year spell with Marseille, it was thought that Thauvin would be a superb piece of business by Newcastle, who once again dipped into the French market. With his arrival, the Newcastle fans were excited at the prospect of finally having a top class forward to take the club forward.
Here's what the fans had to say…
@NUFC @premierleague @FlorianThauvin wow…. another speedster… welcome

— CHUKY (@DaddyChuky) August 19, 2015
@NUFC @premierleague @FlorianThauvin @Jack_Elston23 suppose to be decent this lad

— Shaun Wiltshire (@Shaunywilts) August 19, 2015
@NUFC @premierleague @FlorianThauvin @georgecooper98 what a signing

— Scotty (@Scott7James) August 19, 2015
@NUFC great signing now all we need is a CB and a LB and it will be the best summer on Tyneside in years!!

— Graham Okeeffe (@corkgeordie) 19 August 2015
Another big signing for @NUFC Surely we will start seeing this pay off in results @FlorianThauvin #IStillBelieve #BPL

— Lewis Davy (@lewis_davy) August 19, 2015
Despite possessing obvious talent, Thauvin found it hard to perform for the club. he struggled to adapt the physical and high-paced style of the English game as he made just four Premier League starts in the Premier League.
Overall, he managed just 13 games for the Magpies and didn't even manage to score a goal. Such was his terrible form that Thauvin was sent back to Marseille halfway through the season.
He was once again sent on loan to Marseille for the following season and saw a return to form during his time in France. Such was his form that his move was made permanent. After such a poor spell with Newcastle, the Geordie faithful will be frustrated to see how well the winger has been playing and was recently called into France's Wolrd Cup winning squad.
Now regarded as one of the best players in France, Newcastle fans must be wondering why Thauvin couldn't perform for them.