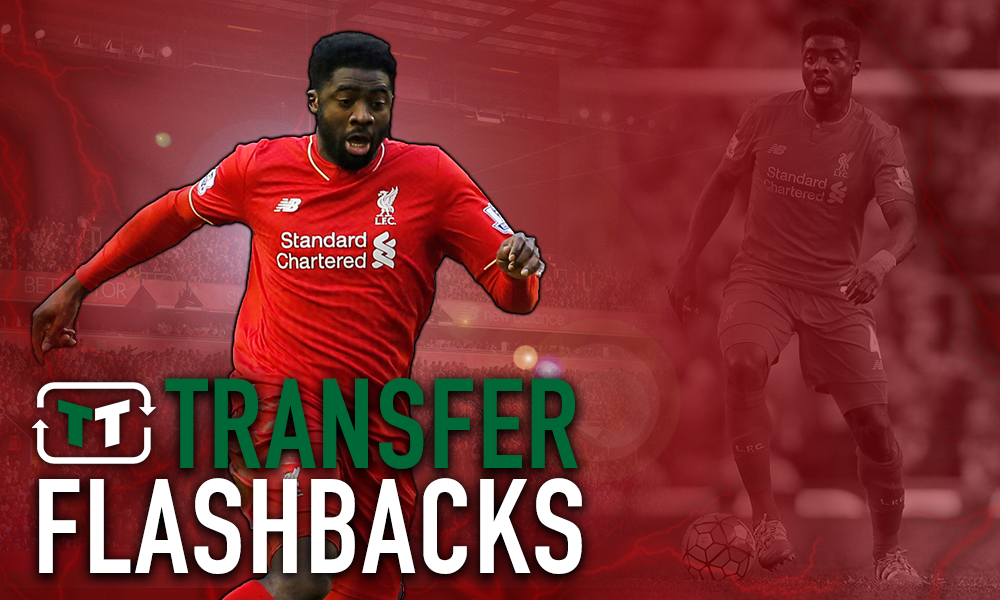 On the 10th July 2016, Liverpool announced that Kolo Toure had been released by the club.
The Ivorian centre-back was one of the most loveable centre-backs' in the Premier League and a character that made English football all the much better. With his incredible late tackles, brilliant chant and 'there is no need to be upset' meme still being used to this day, Toure is truly something special.
And when the news was announced that the defender was to be released by Liverpool in the summer of 2016, it came as a shock to everyone. Although the former Invincible was accident prone during his time at Anfield, he still became a fan favourite due to his care-free attitude and drive to always win the ball at all costs.
Here is how Liverpool fans reacted to the news…
@ZacPacleb NOOOOOOOOOOOOOOOOOOOOOOOOOOOOOOOOOOOOOOO

— Miles (@_Miles_Todd_) 10 June 2016
devestated kolo kolo kolo kolo kolo kolo kolo TOURE

— Karl Jordan (@Karl_Jordan23) 10 June 2016
what a sad day of football

— Lovell (@Scottlovellyou) 10 June 2016
Is anyone else still recovering from the fact that Kolo Toure has departed from Liverpool

— Nic (@LiverpoolNicola) 11 June 2016
it's so sad that we let this man go #ThankyouKolo @KoloKolotoure28 you will never walk alone #keepkolo ends sadly

— Sandhir Pillay (@PillaySandhir) 10 June 2016
Kolo Toure has been released by Liverpool. Thank you Kolo for all you've done here at Anfield @KoloKolotoure28 pic.twitter.com/E7XLu2cNIm

— LFC Galaxy (@lfcgalaxy) 11 June 2016
Why have Liverpool released Kolo Toure

— Lewis Cairns (@lewiscairns97) 11 June 2016
Worst day off my life today! Kolo toure has been released by Liverpool today! I will always love you pic.twitter.com/9U7AVfWjQd

— Adam Ganley (@AdamGanoLFC) 10 June 2016
Fortunately for fans of football everywhere and Toure, the defender was offered a contract at Celtic not long after his release from Merseyside, however, the now 35-year-old defender was not a roaring success in Scotland under Brendan Rodgers.
Aside from a legendary unveiling press conference, Toure was unable to make much of an impact for the Glaswegian club. The Ivorian only made nine appearances for the Scottish giants in his only season with the team, winning the Scottish Premiership and League Cup in his spell with the club.
Toure took up a coaching role at Celtic after his retirement from the game and has since helped coach the Ivory Coast on international duty and followed Rodgers to Leicester City to take up a first-team coaching role with the Foxes.
The Ivorian will forever have a place in Premier League folklore for all the good reasons and for all the wrong reasons. From being a part of Arsene Wenger's great Invincible side and Arsenal side that reached the Champions League final to passing the ball to Victor Anichebe for Liverpool in a game against West Brom that cost his team a goal, there will never be a character as interesting and as beloved in English football as Kolo Toure for many years to come.
Liverpool fans, is Toure still in your good books? Let us know!