Features
Transfer flashback: Marko Arnautović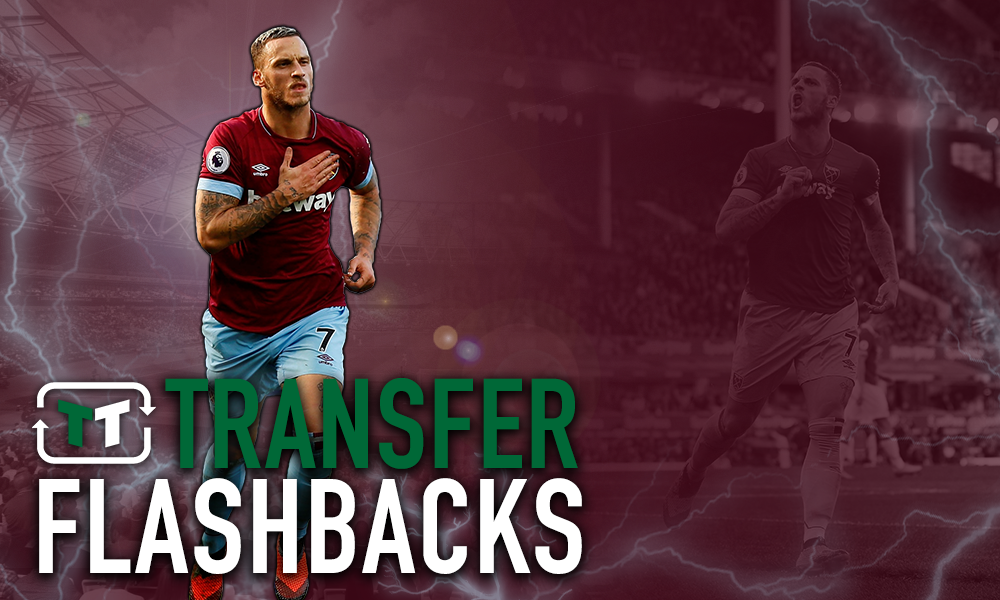 When West Ham signed Marko Arnautović from Stoke in July 2017, the deal was not met with universal acclaim. 
The deal cost The Hammers £20m and could rise to £25m, and large swathes of fans thought that this was too much for the player. Many thought that he was too temperamental, and had attitude problems. As successful as he was on the field for Stoke, he had a large array of off-field antics that dated back to his time at Inter Milan.
This was a hassle that West Ham fans did not want, and a large portion showed their disdain at the transfer.
This is what the fans had to say:
Give it till xmas and West Ham fans will be will wondering why they paid 25mill for him, was never worth that!!! I'll have sobhi anyday!!

— Liam Devaney (@InsG_Pure) 23 July 2017
Shaqiri is bigger than West Ham alone. It's a pathetic move. He thought some actual big clubs would come in and it backfired

— Gary rowett is a fraud. #rowettout (@olly_hodgey94) 22 July 2017
overrated

— Sindre Nygaard Engen (@Silanye) 22 July 2017
I really hope this signing pays off because this guy isn't worth the enormous amount that was paid for him.

— Martin McAvinney (@mmcavinney) 22 July 2017
Worst signing ever

— remco den braven (@remodb) 22 July 2017
@premierleague below average

— Chris Unsworth (@chriisunsworth) 22 July 2017
bang average player

— Saad (@Rayleigh945) 22 July 2017
However, after one season, almost all fans had been converted into ardent fans of the Austrian. The forward was sensational in his first season at the London Stadium, staying consistently strong through a turbulent season, particularly with regards to managerial changes. He managed 11 goals and six assists in 31 appearances, as he went on to win the Hammer of the Year award.
His absence was certainly noticed at Stoke too, as the club were relegated in their first season without him.
He has equally made an impressive start to this season, and while the club faced some early season challenges, he remained a consistently high performer throughout. He has already managed to get three goals and one assist in five appearances so far this season, and could well be on course of retaining the award he won last season.
This is what the fans had to say when picking up the Hammer of the Year:
Well deserved. Without him, we would be in a very dire position. Nicely done Marko. #COYI

— James Thomas (@jamieathomasuk) April 25, 2018
Congratulations, big man! Here's to loads more this season and next.

— Dominic Hall (@domster68) April 25, 2018
Marko MF Arnautovic taking home West Ham's Signing of the Season, Player's Player of the Year, and Hammer of the Year could not be more deserved. Absolutely cherish this man. Absolute legend in the making. #COYI pic.twitter.com/ZkAvQVnkar

— Stampar
Like what the TT have on offer? Sign up for more notifications!