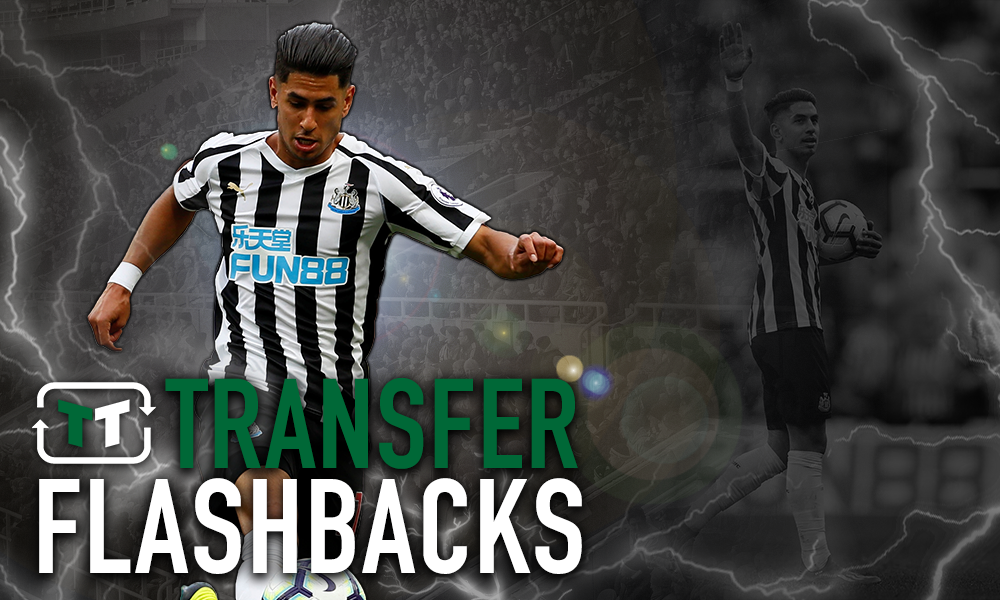 Newcastle perhaps got more than they bargained for, didn't they? In 2014, Newcastle captured the services of Ayoze Perez, fighting off interest from Barcelona and Real Madrid in the process. Arriving at the tender age of 20, the £1.5m signing has certainly proved a more than valuable purchase. 
There was indeed excitement upon hearing the news of his incoming, but the Newcastle fans certainly didn't expect him to be so quickly become an established player. In fact, Perez was initially brought in as manager Alan Pardew was keen to improve the quality of the development squad.
The fans were clearly hopeful upon his arrival, but were unsure of the immediate impact he would have. Arriving from largely unknown Tenerife, the Newcastle fans couldn't have known the quality he would bring.
@mlafc4 @BBCSport aye, decent young lad, will be in the development squad

— Dan Nicholson (@dnicholson93) June 6, 2014
@MrNicoMole @BBCSport been described as a wonderkid, but as he's signed for newcastle, I highly doubt that ha

— Alex Hawkley (@AlexBankaiiiiii) June 6, 2014
Other fans had never even heard of the talented young forward.
@TheRoryCarson never heard of him, saw no rumours either I guess he's here to replace Remy

— Ahmed (@Ahm3d95) June 5, 2014
@1amzlatan @Squawka literally know nothing about him except he had a good season. Let's hope he brings good things!

— Wes (@MrWezzyWow) June 5, 2014
Perez has scored an impressive 10 league goals this campaign, despite the fact that Newcastle have the 5th worst goal total. This includes an impressive and important hat-trick against Southampton, as well as a man of the match display against Leicester.
The forward, now 25, is part of an exciting attacking trio consisting of Solomon Rondon, Miguel Almiron and himself. With Premier League survival ensured, they will look to push on. First and foremost, however, they will look to keep hold of their key players, of which Perez is certainly one.
He's recently talked about leaving the club in the summer – with Football Insider claiming the club value him at around £35m – and, while he's invoked the ire of the Magpies' faithful over the years, the Spaniard surely can't leave if the Magpies really are to improve.
Newcastle fans, what were your initial thoughts upon signing Perez? Are you surprised with how he's done?