Transfer Flashback: Olivier Giroud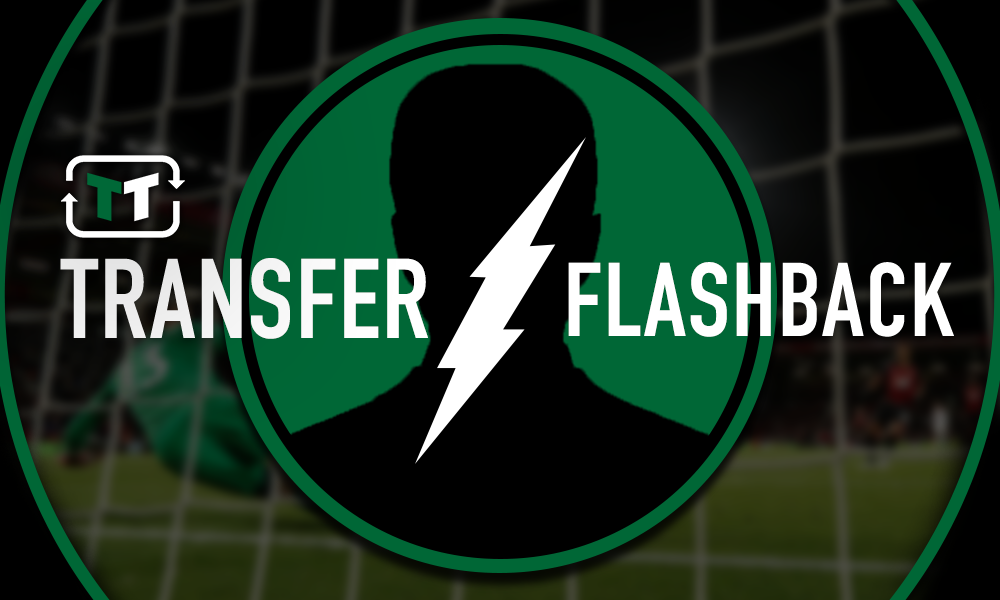 With Alvaro Morata struggling for form and Michy Batshuayi being deemed surplus to requirements, Antonio Conte and Chelsea moved for Arsenal striker Olivier Giroud last January.
And having been reduced to a bit-part role during a World Cup year, a transfer from the Emirates to Stamford Bridge was one that the Frenchman felt was necessary, while it was also one that left some Chelsea supporters very excited.
London is blue @_OlivierGiroud_ welcome to the bridge looking forward to seeing you In the Chelsea shirt all the best Olivier very happy with this signing #WelcomeGiroud #Giroudisblue pic.twitter.com/SQkZ2r1pVa

— Tom Clifford (@tomcliffordcfc) January 31, 2018
BULLET HEADER AT THE NOU CAMP LETS GOOOOO pic.twitter.com/ju1aNhwcxI

— (@siIlinho) January 31, 2018
Welcome to the biggest club in London

— Joey (@TammyBaebraham) January 31, 2018
One touch FC

Hazard and Giroud link up pic.twitter.com/0HNW1gAMwh

— Leo Sat (@TheBlueProphet) January 31, 2018
A transfer that Azpi and Fabregas surely will enjoy. Welcome to Headers FC, Olivier. #OG18

— (@nglkan7e) January 31, 2018
Welcome to the best club in England and European champions

— Uche Onwuemeli (@UchennaNG) January 31, 2018
We just signed Arsenal's best striker loool

— siv (@prytalone) January 31, 2018
— Cal (@GiroudCFC) January 31, 2018
Giroud will be great especially under Conte, Boss needed a Target man really badly for 3-4-3, He needs his striker to be strong to hold up the ball so wingers can run down with pace, Michy and Morata failed to do so. Giroud, great headers too. I'm not buzzing, but very pleased.

— Akshit (@akshit_miglani) January 31, 2018
Given Giroud was not the most prolific of strikers, it was perhaps a surprise to see so many Chelsea fans delighted with the 32-year-old's arrival, especially considering the club had been chasing Edin Dzeko and had Diego Costa leading their line only a season prior.
Nevertheless, the shocking standard of Morata's performances and Conte's lack of faith in Batshuayi, meant the Blues had to bring in a new No.9. And looking at what Conte demands from his centre-forwards, in the end, Giroud was a good fit.
Albeit the France international is not a striker who is going to score 20 league goals a season like Costa, he remains an individual capable of holding up the ball and linking up play very efficiently, in contrast to Morata.
In that sense, the acquisition of Giroud looked a smart one and was justified to a certain extent with the former Arsenal man coming up with some big goals against Liverpool and Southampton in the Premier League and on Chelsea's way to the FA Cup trophy.
With Maurizio Sarri coming in to replace Conte, though, that no longer looks the case. At Napoli, Sarri had huge success with using a much smaller and mobile forward in Dries Mertens and has since opted to use Eden Hazard in a similar manner, once again leaving Giroud in an unfavourable position.
All things considered, by no means has Giroud been a terrible signing for the west London club. However, with Conte now gone and the World Cup winner's arrival at Stamford Bridge paving the way for Pierre-Emerick Aubameyang to join Arsenal, a player the Blues could desperately do with now, the Chelsea hierarchy will surely be left with the feeling that their short-term planning has yet again cost them.