Transfer Flashback: Yaya Sanogo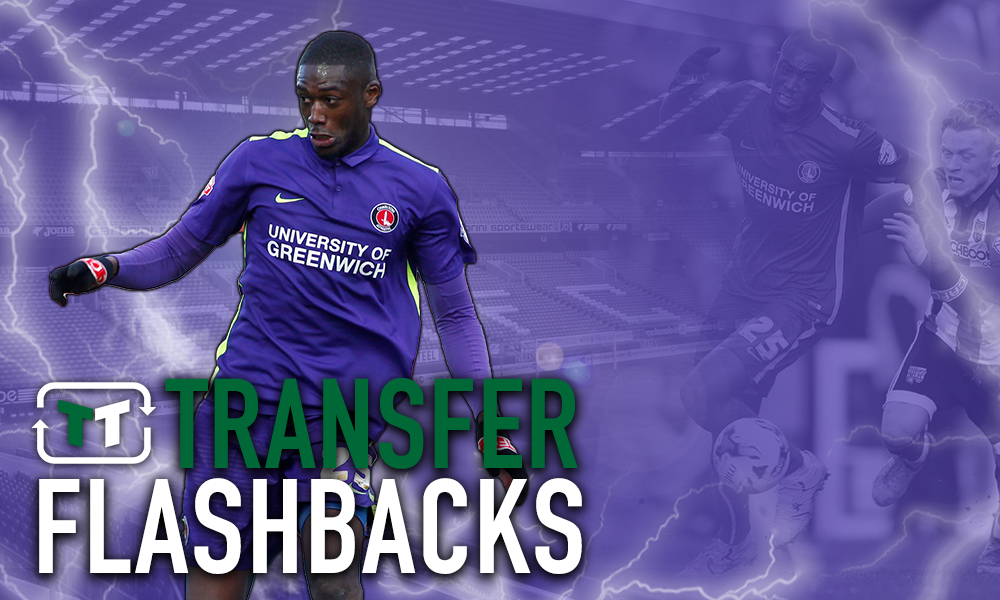 In the 2016 winter transfer window, Charlton were keen on bringing a new centre-forward to the Valley to add some more firepower to their squad.
As a result, the London club signed Yaya Sanogo on loan from Arsenal with the 25-year-old made available following his short and unsuccessful stint with Ajax earlier in the campaign.
However, while Charlton were desperate to see Sanogo arrive at their club, supporters were less than thrilled with this particular piece of transfer business.
@CAFCofficial @Yayasanogoal22 @Arsenal he's Twitter name even says no goals… Lost for words right now!

— House (@DanFowz) February 1, 2016
@CAFCofficial @Yayasanogoal22 feel sorry for Joe Piggott, who has never been given a chance sent out on loan again #feedthepig

— Daryl Roots (@darylroots) February 1, 2016
@CAFCofficial @Yayasanogoal22 @Arsenal sanogoals nice one

— Jack Workman (@Jack_Workman) February 1, 2016
My #cpfc scout is undecided on Sanogo #cafc pic.twitter.com/SZhHpLMfxw

— Louis Mendez (@LouisMend) February 1, 2016
#cafc I know we're all slating the Sanogo move, but I think it's more a case of who will come to us rather than who we'll go out and get!!

— Tegsy (@tegsyjack) February 1, 2016
Is it over the top to say I'd rather have Akpo Sodje than Sanogo? #cafc

— Steve (@thestevecook) February 1, 2016
Players with good stats in poor leagues hasn't always worked. Will poor stats in good leagues work re Sanogo. Hopefully. #CAFC

— Louis Mendez (@LouisMend) February 1, 2016
Given his goal-scoring record, it was not hard to understand why fans reacted in such a manner. At the likes of Arsenal, Ajax and Crystal Palace among other clubs, Sanogo often struggled to find the back of the net, a theme he carried to the Valley.
And while Sanogo was able to score a hat-trick against Reading in a 4-3 Championship defeat, not much came after that with the Frenchman proving to be a poor signing overall.
All in all, it is difficult to fathom why Sanogo was brought in considering his lack of goals is not the only deficiency in his game.
When it comes to leading the line and trying to hold up the ball, the former Arsenal man has a clumsiness about him. Simply put, he was not Championship level, or at least at that time.
Sanogo has since returned to France where he is currently playing for Toulouse, putting his nightmare in English football behind him.