Transfer Flashbacks: Gareth Bale leaves Tottenham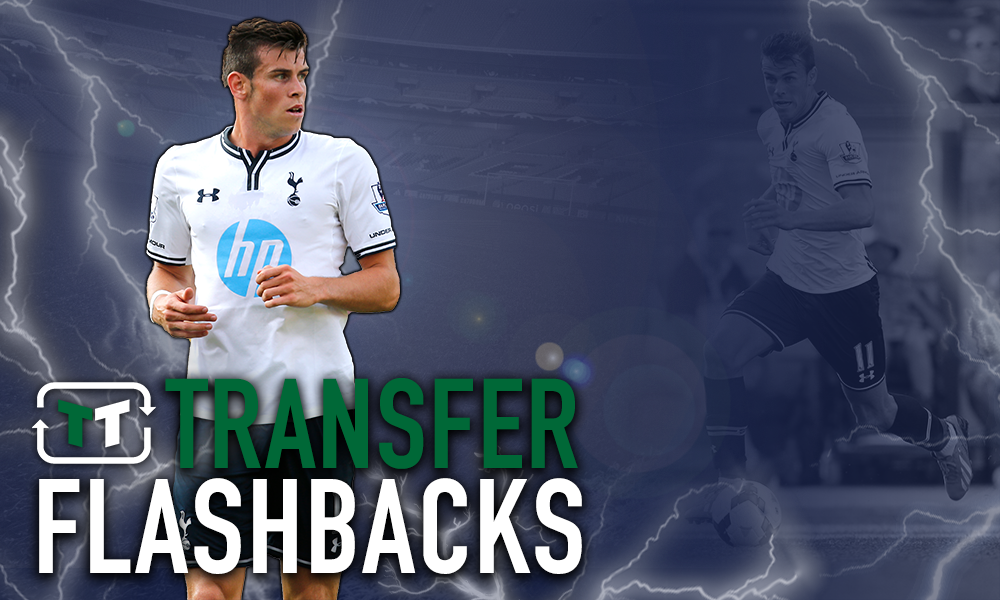 Way back in September 2013, after holding on throughout the entire summer window right through from the start of June, Tottenham fans were finally given the news they'd been dreading. Gareth Bale was snapped up by Real Madrid for a then record transfer fee of £85.3 million and signed a six-year deal worth £300,000 per week.
Statement from Gareth Bale http://t.co/tR6yauQtN6 #THFC

— Tottenham Hotspur (@SpursOfficial) September 1, 2013
Gareth Bale left the Lilywhites with so many memories. White Hart Lane had been reluctant to see Bale at the start of his Tottenham career, but by the end, it had become the Welshman's stomping ground as he scored 56 goals in 203 games for the North London club. So, as you can imagine, the Lilywhites felt betrayed when he upped and left when Los Blancos came knocking with their massive wages.
Gareth Bale's money was used to bring in seven new faces at White Hart Lane, and looking back that was a disaster. Only two of the seven remain, in Christian Eriksen and Erik Lamela, and it's fair to say that the Tottenham fans were livid when they were unable to adequately replace the brilliance of Bale in that window with the money they received from the Welshman.
You can see what the Lilywhites had to say about Bale here:
@SpursOfficial he can shove it

— Ramsey #COYS (@ramsayparker) September 1, 2013
"@SpursOfficial: Statement from Gareth Bale http://t.co/YOIc1m0V3I #THFC". Greed kills. Good luck in your new second rate league.

— Joe (@PossumIsOssum) September 1, 2013
@SpursOfficial @GarethBale11 this statement by Bale is less than truthful. He cares nothing about the fans only money. That tells you a lot.

— Shannan Thornton (@tennsoccermom) September 1, 2013
@SpursOfficial bale is dead to me! #coyfs

— swissospurs (@swisso3003) September 1, 2013
@SpursOfficial Probably written weeks ago. Pity he acted like a spoilt kid over the past few weeks but still gave us good times #THFC #COYS

— John Hueston (@johnrhueston) September 1, 2013
@SpursOfficial @premierleague Finally the worst kept secret in football is done. Bloody disgrace to have dragged on for so long.

— Basil Jones (@BasilJones14) 1 September 2013
"@SpursOfficial: Statement from Gareth Bale http://t.co/7rkfNm99UA #THFC"

WHO CARES HAHAHAHAHAHA

— Töm (@TomRichardson19) September 1, 2013
The Lilywhites were left hurt when Bale left them five and a half years ago, even if they have kicked on to better things since his exit.