Features
Transfer Flashbacks: Harry Kane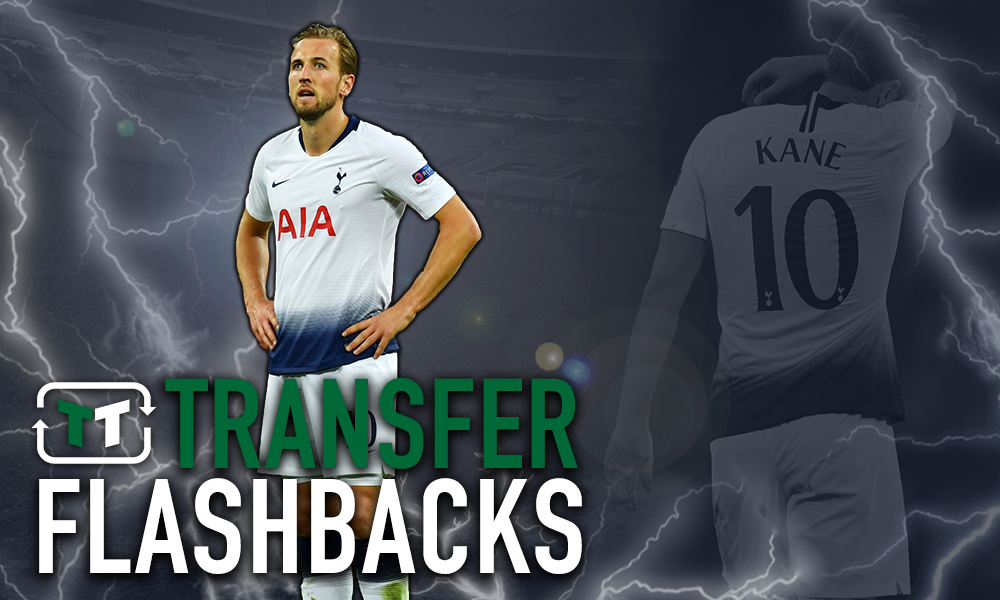 After hitting ridiculous figures over the last few seasons, there is no doubt that Harry Kane is truly among Europe's podium of elite centre-forwards. 
And in a market where any half decent striker cost upwards of £50m, the fact that Tottenham paid nothing for him must have Daniel Levy laughing.
Ultimately, the decision for Tottenham to put their faith in Kane instead of continuing to farm him out on loan in a manner that certain other clubs would have done has paid dividends.
The patience shown by the north London side, however, is not something every supporter would have displayed if they were the ones calling the shots.
@SpursOfficial Kane belongs in League-1, how far we have fallen since those Champions-League nights #LevyOut

— Jon Primett (@Jon_Primett) April 7, 2014
@SpursOfficial Kane got no pace and no skills, last game for him to prove himself

— Dalbirmahal (@Mahalfootball) April 7, 2014
@SpursOfficial Anyone know why Bale left Spurs?! #LevyOut

— Carl (@RealFrontwheel) April 7, 2014
@SpursOfficial and 0 goals

— Leigh New (@iAmMrNew) April 7, 2014
@SpursOfficial How can he start Kane over @andros_townsend ??? Don't get it!

— Richard Winsor (@RichWinsor) April 7, 2014
@SpursOfficial kane really doesn't deserve a spot

— Tazlo (@tazlo21) April 7, 2014
@SpursOfficial we will never win with Kane, Adebayor, Naughton and useless Rose in the team…Where is Lamela?

— Riaz (@rcasoje) April 7, 2014
Having once seen the likes of Jermain Defoe, Robbie Keane and Dimitar Berbatov find the back of the net so easily at White Hart Lane, it is no surprise Tottenham fans were left frustrated with the striker conundrum that had fell upon Andre Villas-Boas, Tim Sherwood and Mauricio Pochettino.
Simply put, Roberto Soldado was not good enough to lead the Tottenham line while Emmanuel Adebayor was clearly on the decline.
With that in mind, Tottenham supporters wanting to see money splashed out on a proven centre-forward rather than a fairly inexperienced Kane be given a more prominent role in the squad was understandable.
However, by not doing so, Tottenham made one of the greatest decisions in Premier League history and fixed a long-standing problem in their team at zero cost
Since then, rivals Chelsea and Arsenal have gone on to spend over £100m on strikers to put things into perspective.
Kane — who is a future legend in the making — has been a world-class addition to Tottenham's squad and proven his doubters wrong in such a short space of time.
Like what the TT have on offer? Sign up for more notifications!