Transfer Flashbacks: Romelu Lukaku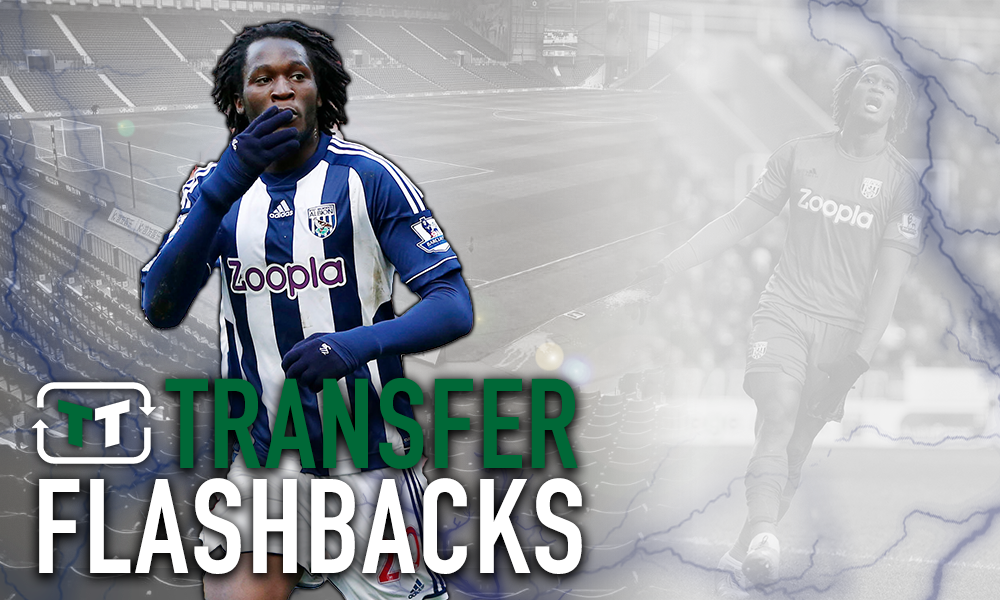 Having struggled to break into the Chelsea first-team following his move from Anderlecht, Romelu Lukaku opted to join West Brom on loan for the 2012/13 season in a quest for more game time.
And while he initially failed to make much of an impact in England, his reputation as one of the most promising young strikers in Europe meant West Brom supporters were excited to see him arrive at the Hawthorns.
@WBAFCofficial GET IN

— Bish☆ (@mattydbishop) August 10, 2012
@WBAFCofficial is that true? WOW! #lukaku biiiiig signing!!!

— Mat Walker (@MatW1971) August 10, 2012
@WBAFCofficial TANKKKKKKKKKK

— chxzzy (@mrchezx) August 10, 2012
@WBAFCofficial great news and with a couple of minutes to spare

— Antony Curtis (@a1bionant) August 10, 2012
@WBAFCofficial best news I've heard all day #lukaku #wba

— Evans (@Evans90) August 10, 2012
@WBAFCofficial that's the name sorted on my away shirt #greatbusiness #boingboing

— Brynlarrr. (@Brynlarrr_) August 10, 2012
It did not take long either for that excitement to be justified with Lukaku managing to find the back of the net on his debut in a shock 3-0 win over Liverpool at home.
From there, Lukaku only went from strength to strength and by the end of his loan spell, the Belgian had racked up 17 Premier League goals as West Brom went on to finish eighth in the table under manager at the time Steve Clarke.
All in all, the loan acquisition of Lukaku can only be described as a terrific bit of business done by the Baggies.
The 25-year-old was the ideal centre-forward for an outfit such as Clarke's, who brought goals and more to the team with his sheer power and overall presence up front.
Losing him the following campaign with Chelsea deciding to loan out the Belgium international to Everton this time round came as a bitter blow and impacted the side significantly.
West Brom no longer carried that same sort of threat in attack without Lukaku and eventually found themselves floating just above the relegation zone in his absence before Clarke was sacked in what ended up being a very disappointing 2013/14 season for the club considering their previous achievement.
Lukaku is, of course, now at Manchester United after establishing himself as one of the best No.9s in the Premier League at Everton, though West Brom can certainly take some credit for helping him develop into the player he is today