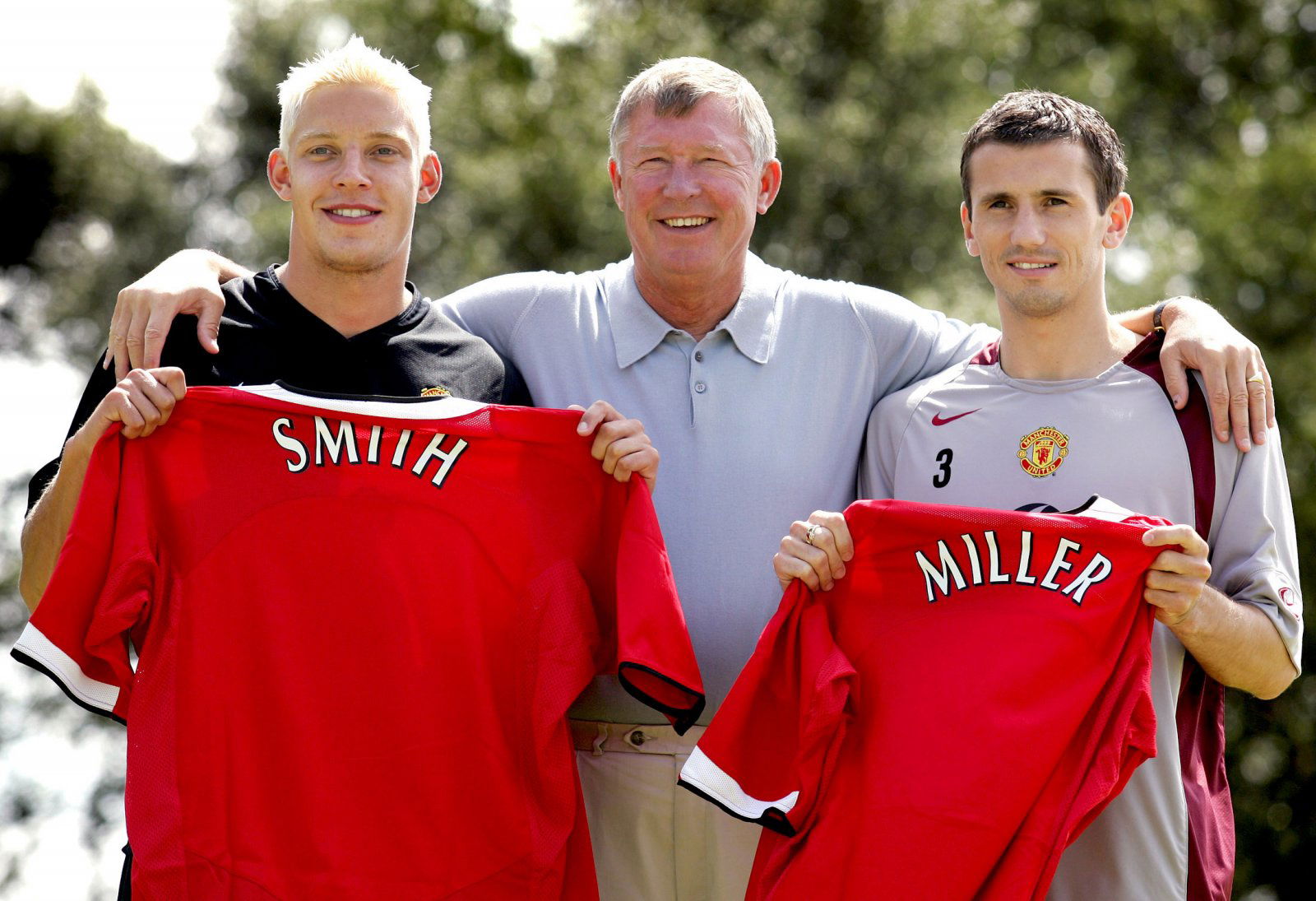 Alan Smith is a tragic example of why managers should not gamble with a player's position.
There have been some truly debatable moments in football over the years; Maradona's 'hand of god', Emmanuel Adebayor's pitch-length celebration, Suarez's racism and biting, and finally the bitter transfer of 'Mr Leeds United' Alan Smith to Manchester United.
A multidimensional betrayal that cannot simply be boiled down to breaking unwritten footballing law.
You may argue that the kind of heartbreak that hurts the most is the type you least expect: the one that literally slaps you in the face and turns your world around in an instance – the sort Leeds United fans experienced in 2004 when one of their own, a local hero, Alan Smith, left when they needed him the most.
A player they had nurtured and supported – one of their brightest talents in recent years, a sensation and 'wonderkid' in every sense of the word – gone in an instant to join the ranks of Manchester United, a club they so vehemently hate.
Smith made 211 appearances for Leeds over a six-year period scoring 52 goals in all competitions – winning the love of the faithful fans with his unbridled commitment, talent and gutsiness. At risk of sounding like someone stuck in the past, he was a "proper striker" – someone who would take great joy in throwing their weight about, snapping, barging, slamming and booting their way around the pitch like it was a cold, mucky Sunday morning.
So what exactly happened when he joined Old Trafford – where did all this spirit and guile go?
First and foremost, the former Leeds man was hampered by Sir Alex Ferguson's decision to play him out of position in a dual attempt to both accommodate Wayne Rooney and Ruud van Nistelrooy and fill the boots of Roy Keane.
Secondly, was the horror injury he suffered after blocking Liverpool's John Arne Riise shot, which left him with a broken left leg and dislocated ankle aged 25.
An injury Ferguson later described as one of the worst he had ever seen (Mirror).
Smith reflected on the experience telling Mirror Sport: "I knew with the injury it would be touch and go whether I could carry on playing – the surgeon said that.
"It would have been easier to walk away and people remember you as a top Premier League player. But I didn't want that, because I loved playing football. Your love of it makes you go through the pain barrier."
He left Manchester United just three years after making his initial move, first joining Newcastle United where he spent five seasons, then slowly making his way down the footballing ladder played for MK Dons and finally Notts County.
"Loads of people would say to me, 'Why I am bothering?' Whether I was earning £500-a-week or nothing, if people felt I could still contribute I wanted to keep playing," he said (Mirror).
"The good people I met lower down the leagues probably drove me on to stay in football longer. But by the end, the day-to-day training was doing more harm than good. I couldn't compete at a level I felt I could easily before. I get out of bed and can't walk properly; my ankle is stiff all the time."
The injury he picked up over a decade ago, and staunchly battled, would eventually cause him to retire in 2018.