For those who believed the mighty Manchester City couldn't – and wouldn't – improve on their previous campaign, of which there were scant few – we must admit, the historic 2018/19 campaign has blown all previous achievements out of the water. 
In beating Liverpool in one of the tensest and most entertaining title races in, well, seven years since the iconic 2011/12 season, Manchester City have turned from villains to heroes and saved the footballing world a whole year's worth of unbearable boasting. Thank you, City.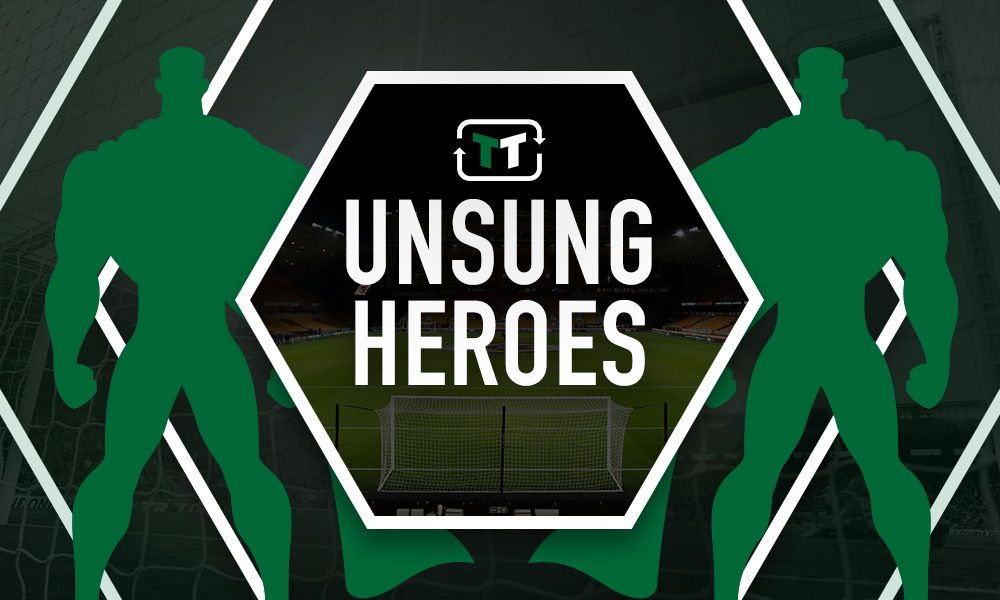 Now, for the Unsung Hero of the Season award.
Naturally, there are a few players who deserve a shout out for their unprecedented contributions; Sterling, Aguero, Kompany etc. etc. (all for obvious reasons). And of course we would like to take a few moments to admire their efforts and contributions…there we go – all admired. However, we're not here for them; we're here for Aymeric Laporte.
First and foremost, we must highlight the fact that the Frenchman has accumulated over 4,352 minutes this campaign, which is an absolutely astonishing amount under Pep Guardiola given the defensive talent at his disposal and propensity to rotate. Indeed, the time he has spent donning the sky blue jersey alone is testament to just how good he has been. After all, you don't simply stumble into being a stalwart player for one of the greatest managers of all time; there has to be serious faith vested in you to do so backed up by "proper" talent.
Then there are the goals he's scored.
When a title race is as close as it has been this time around, it's the small things that make a huge difference. Moments like his equaliser against Wolves in August last year and his header to give City a slender lead at Goodison Park (which they only added to late in the game) or even his third of the season against Brighton to break Liverpool hearts. You do begin to wonder, 'what if?'
There's just that something about him, isn't there? We can't quite put our finger on it. He just does everything right with a level and consistency and reliance that the Germans would be proud of. In the nicest possible way, Laporte is like a cast iron skillet. Unbridled reliance and quality.
Star in the making.
Manchester City fans, do you agree with our selection? Just how good has Laporte been this season? Let us know in the comments below…