TT Introduces: Julian Nagelsmann as a future Manchester City manager
Pep Guardiola's first year in England, simply put, was an underwhelming one given what was expected of him from supporters, neutrals and the media. 
The Spaniard went the season trophyless, managing to only guide Manchester City to a third place finish in the Premier League while failing to make it past the first knockout round of the Champions League in the process.
Luckily for Guardiola and Manchester City fans, though, the former Barcelona manager's work was being judged by the likes of owner Sheikh Mansour, chairman Khaldoon Al Mubarak and the rest of the Etihad hierarchy  — who were level-headed and later rewarded for their patience.
After backing their man significantly in the 2017 summer transfer window by spending heavily on two new full-backs in Benjamin Mendy and Kyle Walker among other additions, Guardiola was able to lead Manchester City to a record-breaking Premier League title triumph in which the club managed to amass an incredible 100 points over the course of the season.
Guardiola has since go on to sign a two-year extension on his original contract, which will take his tenure in the Etihad dugout into 2021.
What happens beyond that point is obviously unclear but, should Guardiola decide to leave Manchester when his contract is up, the Etihad higher-ups will be keen to ensure the Premier League winning-manager's successor is one who can continue to deliver an exciting brand of football as well as being capable of winning trophies.
And if as expected, that turns to be out the case, there is only one possible candidate: Julian Nagelsmann.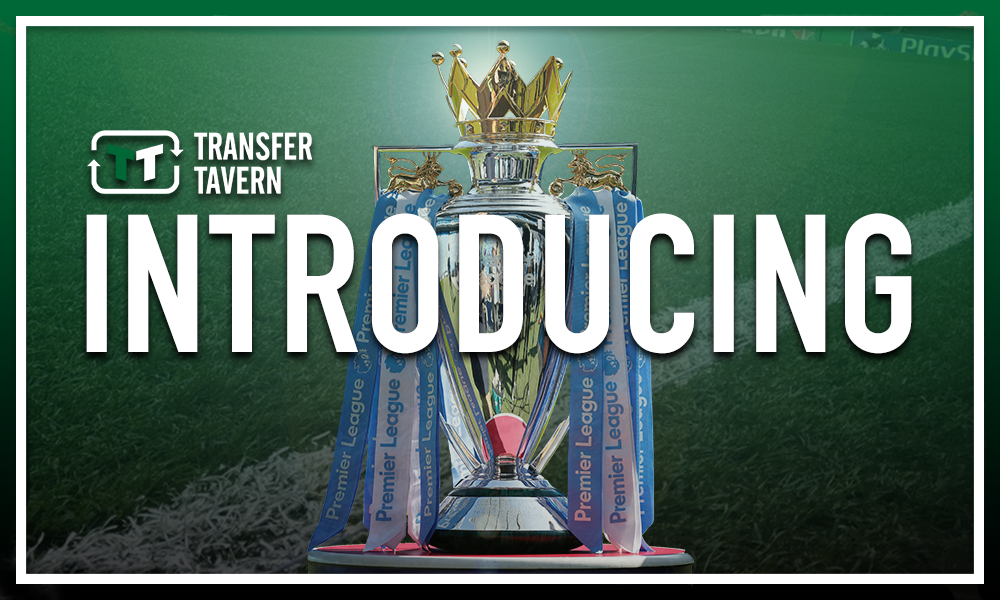 Nagelsmann, who is currently the manager of Bundesliga side Hoffenheim, is set to take charge of RB Leipzig from next summer and will be tied down to a four-year contract once his spell at the Red Bull arena begins — a clear stumbling block should Manchester City line up the young German as Guardiola's long-term replacement.
However, the Citizens obviously have the money to tempt almost any club to part way with one of their most prized assets, while Nagelsmann is only 31 years of age meaning the job at the Etihad does not have to come now.
But if it does, despite how young he is, Nagelsmann is more than capable of leading Manchester City to further glory.
Nagelsmann's emergence in the top flight of German football came back in the 2015/16 Bundesliga season where he steered Hoffenheim away from relegation, and he has only gone from strength to strength since then.
The following campaign, Nagelsmann was able to guide Hoffenheim — a team once fighting for Bundesliga survival — into the Champions League for the first time in the club's history following a fourth place finish in the table.
And things only got better for Nagelsmann and Hoffenheim the next year with Die Kraichgauer once again able to secure Champions League qualification, but this time by finishing third.
Hoffenheim's second qualification in Europe's elite competition would see them take on Guardiola's Manchester City this season and, while the game ended in a 2-1 defeat at the Wirsol Rhein-Neckar-Arena, the Bundesliga outfit came so close to getting a result and were the side to take the lead, further displaying how far the club have come under Nagelsmann.
Still, though, at 31, Nagelsmann is still a fairly inexperienced coach yet to win a major honour, something which may concern Manchester City supporters if he were to succeed Guardiola.
With that in mind, the Etihad faithful will be questioning exactly what this managerial infant could possibly bring to their club.
Well, simply put, Nagelsmann is a modern-day coach, insistent on his team pressing high and aggressively while his preferred formation tends to be a very fluid 3-5-2 or some sort of variant to it.
However, while Nagelsmann has proven himself to be quite the tactician in the Bundesliga, tactics are not something that he obsesses over, making him a very unique coach and his rise to the top even more fascinating.
Rather, Nagelsmann puts emphasis on social competence, believing that to be the most important aspect to consider among a squad rather than formations which are so fluid in games.
"Thirty per cent of coaching is tactics, 70% social competence," Nagelsmann told Süddeutsche Zeitung (via the Guardian). "Every player is motivated by different things and needs to be addressed accordingly. At this level, the quality of the players at your disposal will ensure that you play well within a good tactical set-up – if the psychological condition is right."
With a roster full of so many big players and egos, Nagelsmann is exactly the sort of individual who can bring them together and keep all those in the squad happy and motivated regardless of their role.
Nagelsmann's focus on social competence rather than the technical side of things, however, does not make him any less of a coach.
At Hoffenheim, Nagelsmann has played a significant role in the developments of Roberto Firmino, Niklas Sule, Sebastian Rudy and Kevin Volland among others.
So early into his career and Nagelsmann already looks to be the complete coach, a complete coach Manchester City must go all out for the day Guardiola decides to call it quits.