Barcelona: Fans hoping Luis Suarez's injury means he will be out for a while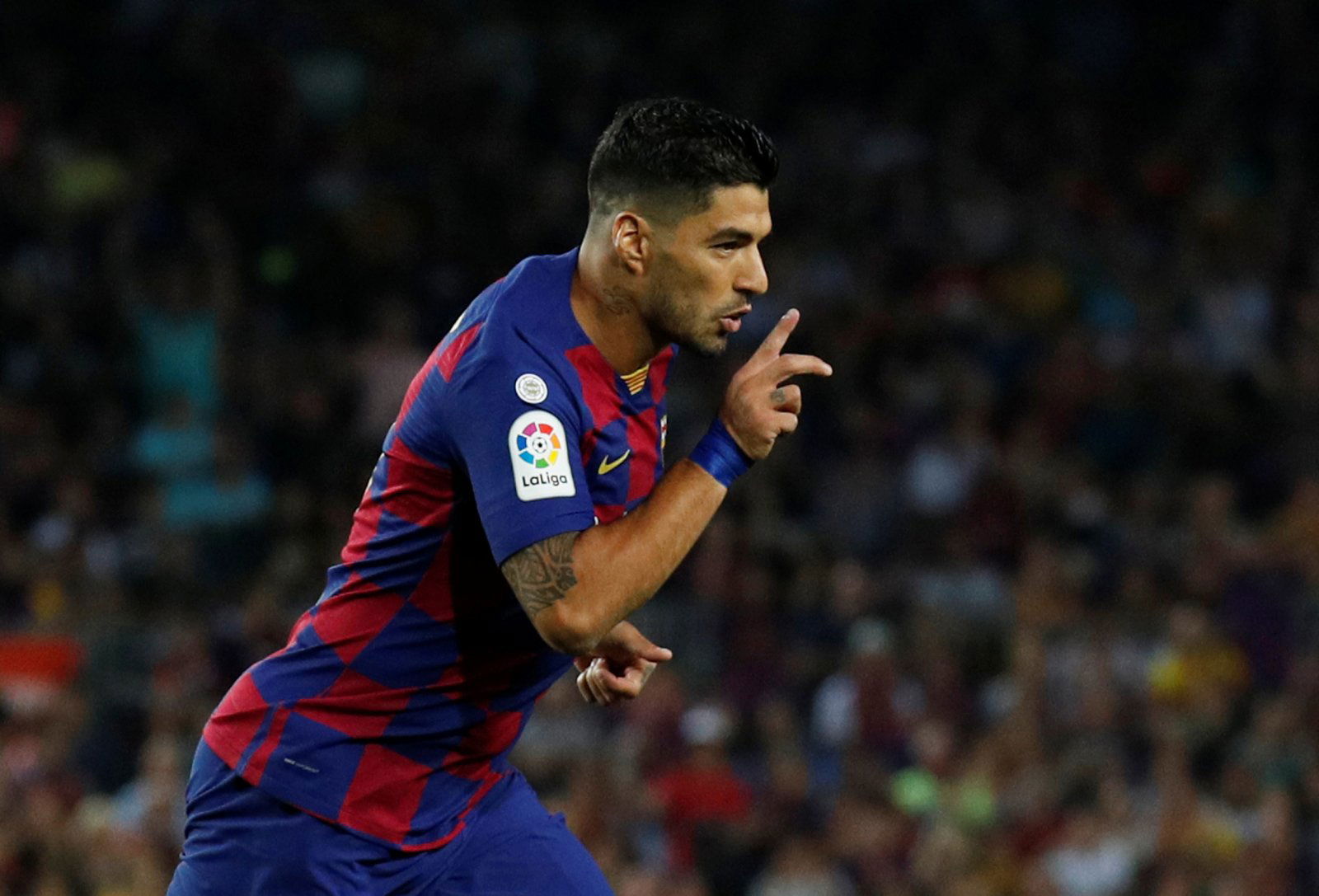 A number of Barcelona fans have jumped on the club's Twitter post regarding Luis Suarez's injury hoping that it will be one that will keep him out on the sidelines for a significant period of time.
NEWS UPDATE: Luis Suárez has discomfort in his right calf. Upon arriving in Barcelona, he will undergo further testing to determine the exact extent of the discomfort. #LevanteBarça pic.twitter.com/PJHAOlPPFl

— FC Barcelona (@FCBarcelona) November 2, 2019
The Uruguay international had to be forced off the pitch just before half-time after feeling some discomfort in his right calf.
Blaugrana have revealed that the extent of his problem is not quite known at the moment, however fans appear to have their fingers crossed that it might be a little more serious than just an issue that meant he could not finish the match.
Indeed, whilst Ernesto Valverde's side were shocked away from home to Levante in a 3-1 defeat, it did not stop supporters from criticising Suarez on Twitter.
Some believed it could be the opportune time for Antoine Griezmann to take advantage and show that he is better than the South American, whilst others just simply hoped the 32-year-old would be out for the remainder of the season – although some stated that they hoped it would be career-ending.
Here are just some of their reactions…
Hope it's career ending

— ً (@Ryan10i) November 2, 2019
Griezmann is better anyways…

— Simon Andersen (@mynameissaSimon) November 2, 2019
Atleast Griezmann can now prove himself in the CF position

— Pakman (@sir_joshy) November 2, 2019
Hope for a loooong injury

— Nicolas (@nicolas_ch11) November 2, 2019
He should be out for 6 months. We are tired of him

— Winnie (@wextrous) November 2, 2019
If this means we get to see Griezmann as striker then I'm 100% for it

— Reyna (@messismami) November 2, 2019
hope his career at barca is over

— Abdurraheem (@valverdeout2017) November 2, 2019
Career ending hopefully

— ANTI (@Goldenboycarter) November 2, 2019
Barcelona fans, what do you make of Suarez's injury? Let us know your thoughts by sharing them below!