Barcelona: Fans react to Antoine Griezmann report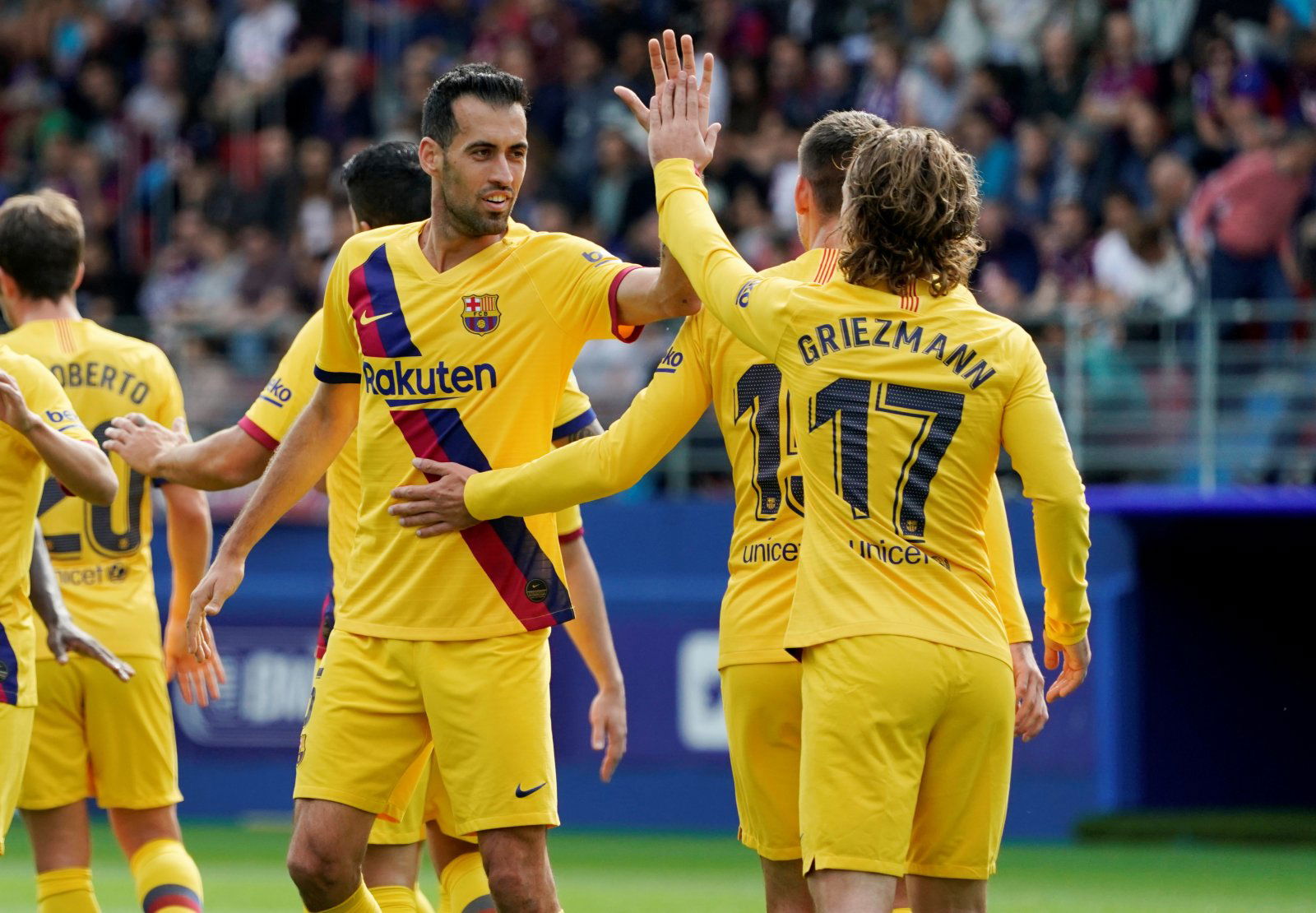 Barcelona have reportedly paid Atletico Madrid €15m (£12.9m) to keep the club from showing the world proof that they illegally tapped up forward Antoine Griezmann in the summer, per El Mundo.
Griezmann admitted that he would be joining the Catalans a month before Barcelona or Atletico had confirmed his transfer, suggesting that the La Liga champions had in fact been in contact with Griezmann since the beginning of the year – which is a breach of FIFA's tapping-up rules, via Forbes.
Now, it is being reported that in a bid to make peace, Atletico have received an additional payment of €15m from Barcelona, albeit one that comes with strings attached that could considerably weaken the Rojiblanco for years to come.
As part of the recent deal, the Blaugrana now have first refusal on five of Atletico's biggest stars – among them Saúl Ñíguez and José Gimenez, as reported by Forbes.
Here's how some Barcelona fans reacted to that news on Twitter:
Lmfaooo Barto bullying Atletico

— P C 🌚🌝 (@Pcruc25) October 21, 2019
This board of clowns has destroyed our club…🤮🤮🤡🤡🤡

— EspaiBarca (@BarcaEspai) October 22, 2019
We paid Atletico €15m so they won't snitch😂

— Oloye Babatunde (@OBA_Africa) October 21, 2019
Lmao what a bargain

— Erik G. (@E_Gonzalez_12) October 22, 2019
I swear this board is a joke! Barto out!!

— C (@atcarlas) October 21, 2019
Wait, what?
There was emails?
Someone is joining Sandro Rossell in prison soon.

— Kurios Pharez (@folu_fabulous) October 21, 2019
Barcelona fans, what do you make of this news? Comment below!