Barcelona: Fans react to transfer rumour involving Ivan Rakitic and Arturo Vidal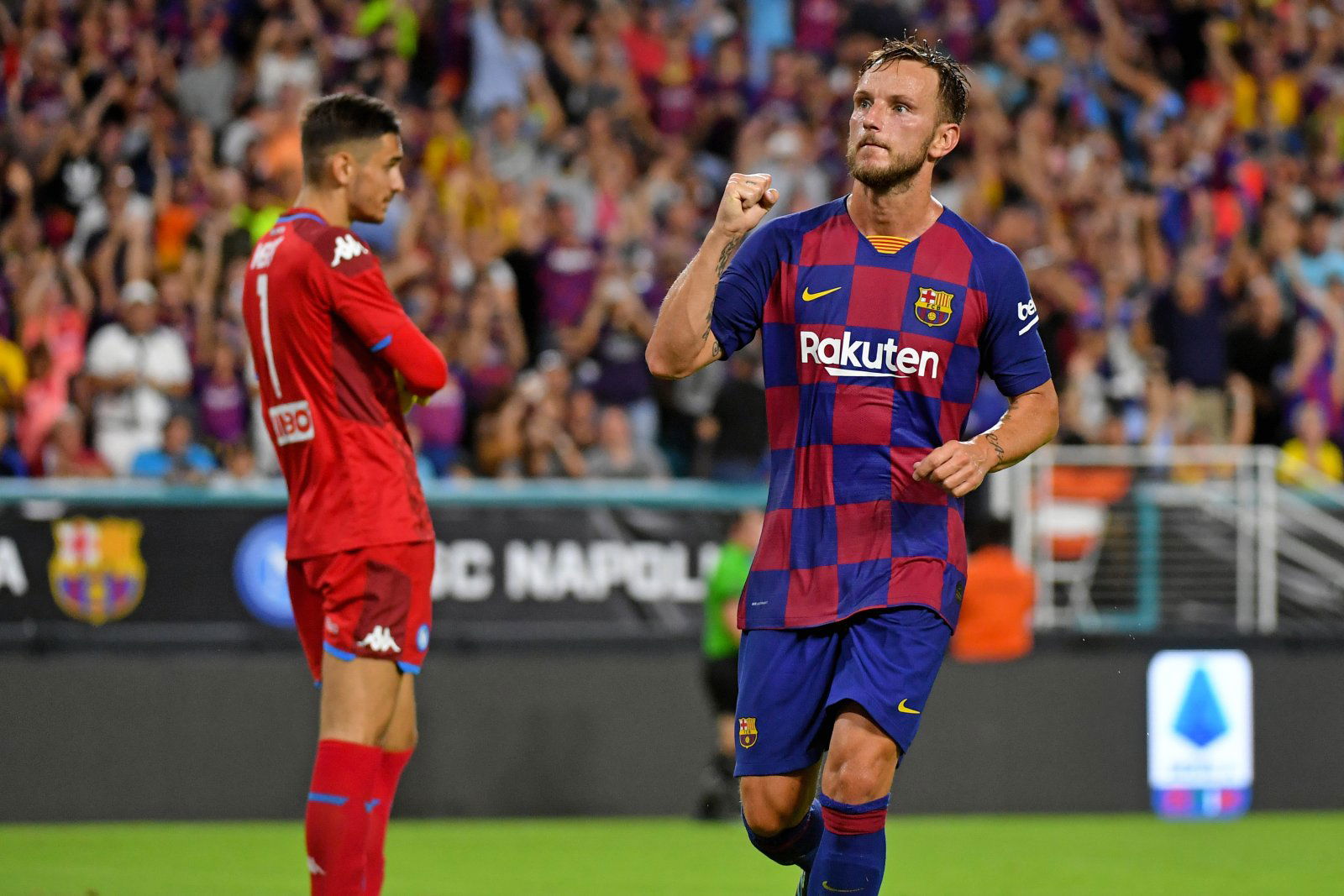 Mundo Deportivo reports that Inter Milan are interested in two of Barcelona's central midfielders – Ivan Rakitic and Arturo Vidal – and could potentially use them in a deal which would see forward Lautaro Martinez move in the opposite direction. 
The 22-year-old striker is gaining attention for his displays in Serie A this term, having scored six goals for Antonio Conte's side in all competitions (via Transfermarkt).
The Argentine is reportedly on both Manchester United and Barcelona's radars, with the former in desperate need of reinforcements up front, while the latter's ageing Luis Suarez, who turns 33 next year, is the La Liga champions' only backup for Antoine Griezmann as an out-and-out centre forward.
In the cases of Rakitic and Vidal, both players have struggled for game-time this season, as summer signing Frenkie de Jong, Sergio Busquets and Arthur have been preferred in central midfield, meaning a change of scenery would perhaps be welcomed by the pair.
@totalBarca reported the news on Twitter yesterday; here's how some fans of the club reacted…
No way Vidal

— Asmarino_Culé (@asmarino11) October 27, 2019
They can have rakitic but Vidal ain't going anywhere!!! 😡😡

— selenasheartbeat , LOSE YOU TO LOVE ME🥀KING Elmir (@selenalover0597) October 27, 2019
Save journey for the both of them

— Idowu Olamide (@Olamisuregan) October 27, 2019
They can take Rakatic but not Vidal

— Richy Rich 💥 (@KidTooSWAVEY12) October 27, 2019
We should sell both and promote puig, and maybe go for Eriksen who is at the end of his contract 🤔

— rebema12 (@rebema08) October 27, 2019
And we want lautaro wassup

— kheejhan (@itshaitiankid) October 27, 2019
Barcelona fans, what do you make of this news? Let us know by commenting below!