Barcelona: Some fans call for Valverde to resign after reaction to Levante defeat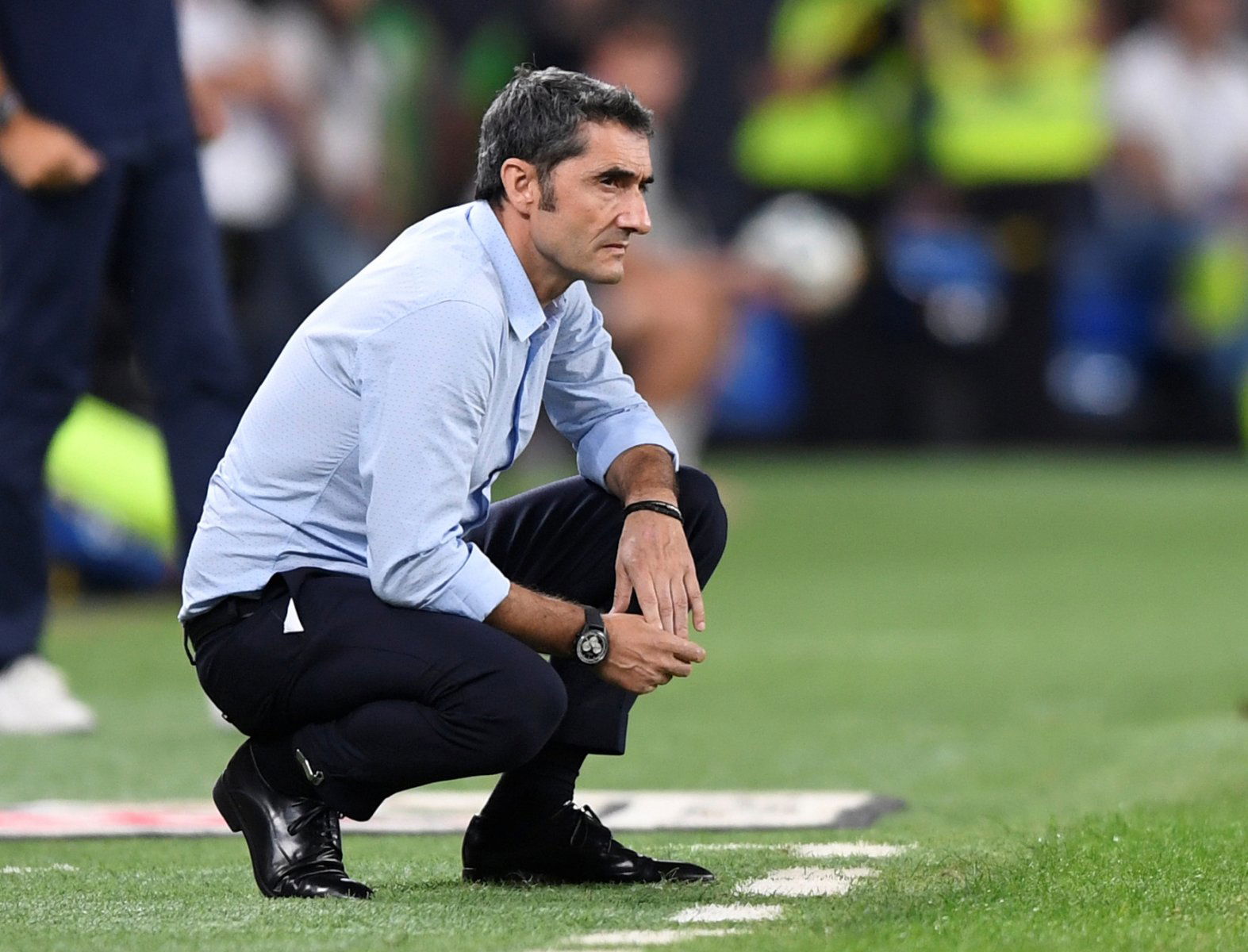 Barcelona suffered their third defeat of the La Liga season on Saturday when they lost 3-1 to Levante, and that meant Real Madrid's draw with Real Betis put the two sides level on points at the top of the league. The Barca manager Ernesto Valverde has had to deal with reports that he's on the verge of the sack for the past six months and this result won't help matters.
After the match he spoke to the media and Barcelona news aggregator Barca Centre posted some quotes on Twitter. On the defeat, the manager said: "Lack of reaction after the 3-1? I don't know… I guess they have been more successful than we have been. Until their first goal, we had the game under control, although not under great control.
"Our intention from the beginning of the second half was to go for a second goal, but we did not create enough danger to score another. The game was unstable and we did not think we had won with 0-1."
He also commented on the criticism he's facing and the possibility of him resigning, but he seemed in a defiant mood, saying: "We always react after criticism. It will not be different this time around.
"I don't think about resigning and I don't feel like players have failed me."
The replies to these tweets suggest the fans aren't pleased with Valverde's defiance, with most fans criticising the performance and the Spaniard's managerial skills. Some even called for him to leave the club.
Valverde: "I don't think about resigning and I don't feel like players have failed me."

— barcacentre (@barcacentre) 2 November 2019
You can see some of their reactions to the tweets below:
— Sandahl (@OSandahl) 2 November 2019
Yeah. You react by getting even worse. Proved it for 2.5 years running now. Bravo mate, bravo.

— Alex Regueiro (@alexreg90) 2 November 2019
He is so dumb. He is the one who has failed the players not the other way round. If you don't think of resigning we will draft the letter. This is Barcelona not Athletic Bilbao

— Adebayo Moyosore ADENIYI (@bayo_adeniyia) 2 November 2019
— SD2402 (@SD24021) 2 November 2019
This man has NO PASSION AT ALL.

— Er (@bakwas_engineer) 2 November 2019
At home not away….. The worst coach ever na barca history

— Mrs Messi (@Fatmata86110061) 2 November 2019
What do you think Valverde needs to do to save his job at Barcelona?