Barcelona: Many fans react to Valverde's comments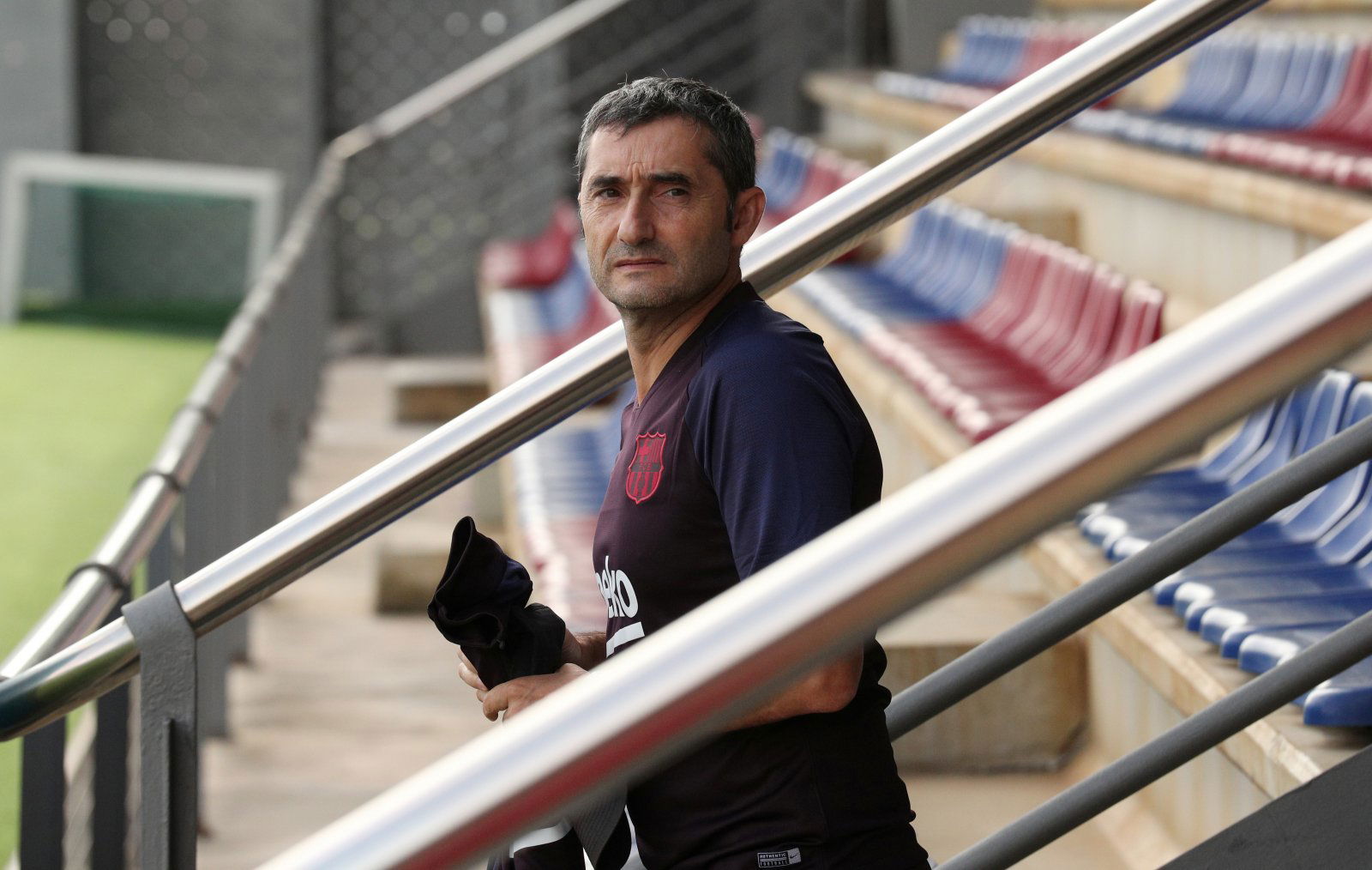 Despite having 59% of possession against Borussia Dortmund, Barcelona managed to take just 7 shots to the German club's 13, as per WhoScored.
This is perhaps a sign of the lack of creativity that the Catalan club had running through their play, during their maiden Champions League match of the season.
Ernesto Valverde has spoken about the struggle his side had in that sense:
Valverde: "We need to improve. They have generated more chances than we did and we want it to be the other way around." pic.twitter.com/5iCphjBvzP

— barcacentre (@barcacentre) September 17, 2019
If he was hoping for a pat on the back for his comments, or sympathy that things didn't turn out how he wanted, the manager would have been left disappointed.
Many Barcelona fans are getting very fed up with him and the response to the quote highlights there are lots of them who want to see him leave the club.
There was variety in the responses: some fans pointed out decisions they disagreed with, while others stated they were tired of hearing the same kind of comments so often.
However, there was very little change from the general message that they don't want him around anymore.
A selection of Twitter reaction to the comment, including posts from disgruntled Barcelona fans, can be seen below:
You need to leave

— Miska T. #ValverdeOut (@FCBMiska) September 17, 2019
Playing Fati on right and Griz on left is just stupid.. This man knows nothing

— Capt Stanley (@CaptStanley010) September 18, 2019
Umm yeah we know chief. Everyone does. Your job is to know how and why this happened. You better know or else you might as well just leave before you ruin us for the third year in a row.
Tbh you should've went out the door since last season anyways.

— Leo Messi Fan 10 (@AmaiMask10) September 17, 2019
Valverde OUT if UCL is the dream for barca

— Fc Barcelona (@GloDaka) September 18, 2019
— Enoch Dwumfour (@enoch_principal) September 18, 2019
Every sinlge conference he says that they must improve!

— Momad Faruque (@Momas_GShore) September 17, 2019
Barcelona fans, can Valverde help your club win the Champions League? Join the discussion by commenting below…