In this instalment of our TT Roundup, Football Transfer Tavern have gathered three of the biggest stories to have involved Barcelona recently and have provided our thoughts on the reports published.
Messi bags a brace as Barcelona cruise to victory over Valladolid
Lionel Messi once again displayed why he is deemed to be the best footballer in the world on Tuesday evening, as he scored twice and registered two assists for Barcelona during a 5-1 win over Valladolid at the Camp Nou. Indeed, remarkably, it was his 50th direct free-kick scored over the course of his career.
Barcelona remain top of the pile in La Liga thanks to the win, while Messi now has four goals and four assists to show for his efforts in the league this term and now looks back to his very best having struggled with injury earlier this term.
Verdict
Messi seems to just get better with age and is showing little signs of slowing down, even though he is now 32. The South American playmaker has now scored 44 of his 50 free-kicks for Barcelona during his magnificent career in Catalonia, with the effort a stunning strike coming from an extremely tough angle, roughly 25 yards from goal.
Barca eye a move for Victor Osimhen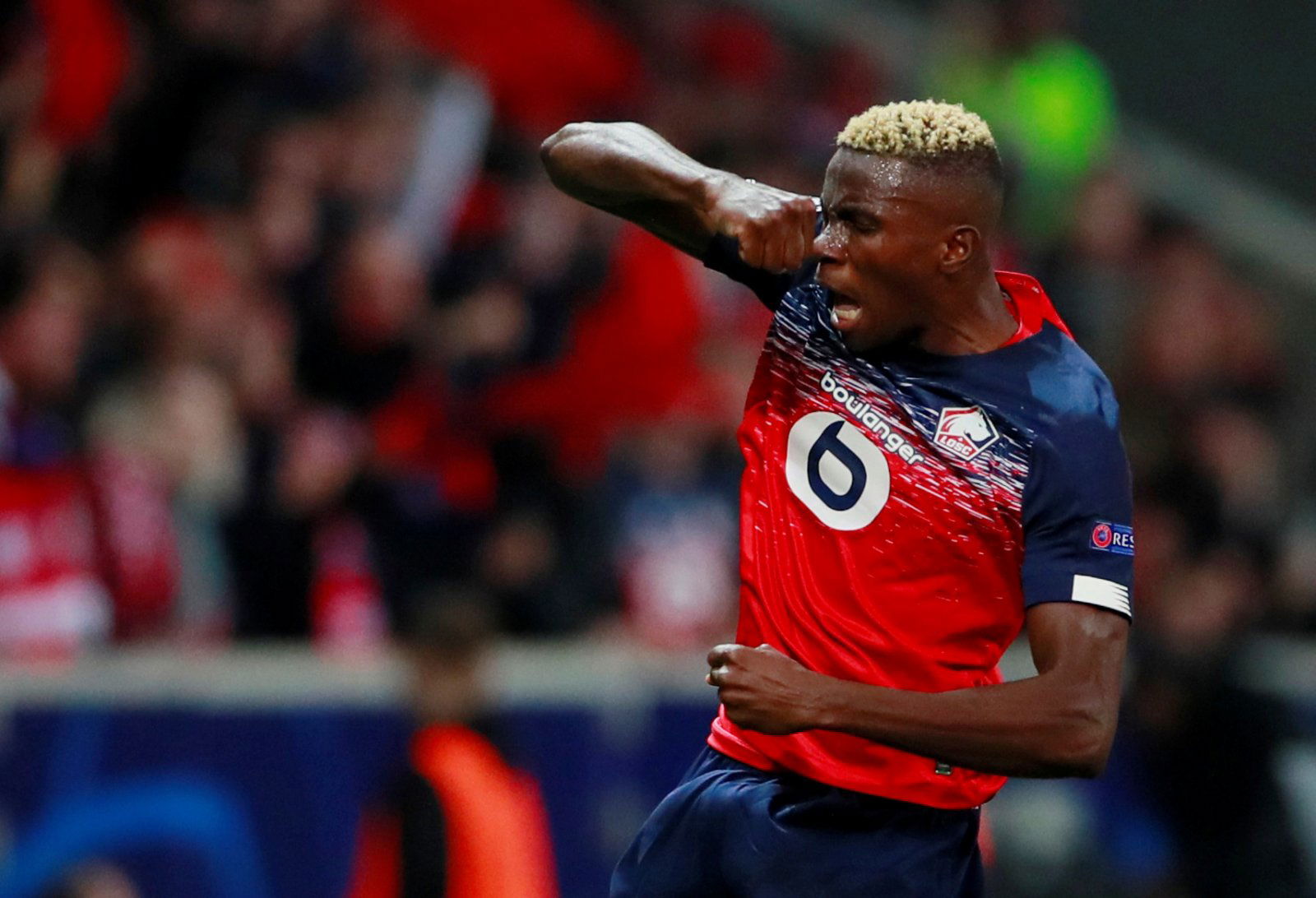 Barcelona have identified Lille forward Victor Osimhen as a potential replacement for Luis Suarez, according to Sport (via the Express).
Although Suarez was on the scoresheet in the Catalans' 5-1 win over Valladolid last night, it is being reported that he will be replaced next year, with Inter Milan's Lautaro Martinez being spoken about as a potential arrival.
However, the Blaugrana are also rumoured to be interested in Osimhen, who has eight goals and two assists in 14 appearances to his name this season.
Verdict
Although Luis Suarez has been a fantastic servant to the club over the years, and still continues to find the back of the net this season, there is seemingly a feeling among some Barca fans that the former Liverpool ace needs replacing.
If the club do decide to replace him going forward, it'll be interesting to see who they go far. Martinez did earn rave reviews (the Independent rated him as an 8/10) for his performance against the Blaugrana in the Champions League but the fact that Osihmen is playing for a smaller club could perhaps see him viewed as a more financially savvy option.
Inter Milan open talks with Barcelona over Rakitic
Sport (via the Mail) report that Barcelona and Inter Milan have open talks regarding the transfer of midfielder Ivan Rakitic.
The Croatian is massively out of favour at the Camp Nou this season having started just one match for the Blaugrana, and looks set for a move away in 2020.
Barcelona believe Rakitic is worth €35million (£30m) but are wary that his value will drop when he enters the final year of his contract next summer.
Verdict
Given his lack of action, Rakitic certainly needs a change of scenery.
At Barca, he is merely a bench-warmer right now and, potentially with Inter, he could help lead the Nerazzurri challenge Juventus for the Serie A title. Indeed, Alexis Sanchez spoke of how Inter boss Antonio Conte made him fall in love with football again, so perhaps working for a manager like that could help the Croatian at this stage of his career.
Barcelona should cash-in on Rakitic while they can, too, considering his contract expires in 2021.
Barcelona fans, what do you make of this news? Let us know by commenting below!