Barcelona: Fans fume at Rodrygo-Fati comparison
Journalists have made a habit out of saying stupid things throughout history. Just this week talkSPORT's Adrian Durham suggested that Arsenal legend Dennis Bergkamp was overrated, much to the dismay of ex-Gunners maestro Cesc Fabregas (via Caught Offside).
Now a recent article written in Marca has praised the performance of Real Madrid's newest starlet, Rodrygo, following his stunning hat-trick against Galatasaray in the Champions League, but at the same time has also slated Barcelona wonderkid Ansu Fati for no apparent reason, angering fans of the Blaugrana.
Should Barcelona sign Lautaro Martinez?
Yes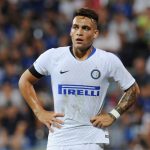 No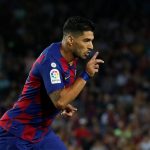 The article claims that Fati – who is naturally comparable to Rodrygo due to his age, position and the fact that he plays for one of Spain's biggest football clubs – is "very, very, very far behind" the level of his South American 'rival' and that he will never reach the same heights as him throughout his career.
Considering the article is backed up by precisely no statistical evidence and is merely based on the opinion of a Real Madrid supporting journalist, it's safe to say that not much notice should be given to the uneducated ramblings.
It's understandably annoyed Barcelona fans on Twitter, though…
Terrible biased journalism why would they tear into a little kid??

— Kuria Karanja14 (@MosesKa03615602) November 7, 2019
Nonsense!!

— GrandPa Rick! (@ewe_boi) November 7, 2019
Ansu is barely 17 lmao 😭

— brennan (@brennanjensen_) November 7, 2019
Marca: We ArEnT BiAsEd To mAdRiD

— Hassan (@Hassan08542313) November 8, 2019
It's an opinion piece written by that clown Juanma, dont take him seriously.

— FútbolFC (@matiaszambrana0) November 7, 2019
Ansu is not even 18 and they're already comparing him with Rodrygo. Can't expect anything good from Madrid media. What a joke

— Faran Khalid (@FrankDuce12) November 7, 2019
Barca fans, what do you make of these comments? Let us know below!