Barcelona: Fans react to Ansu Fati international update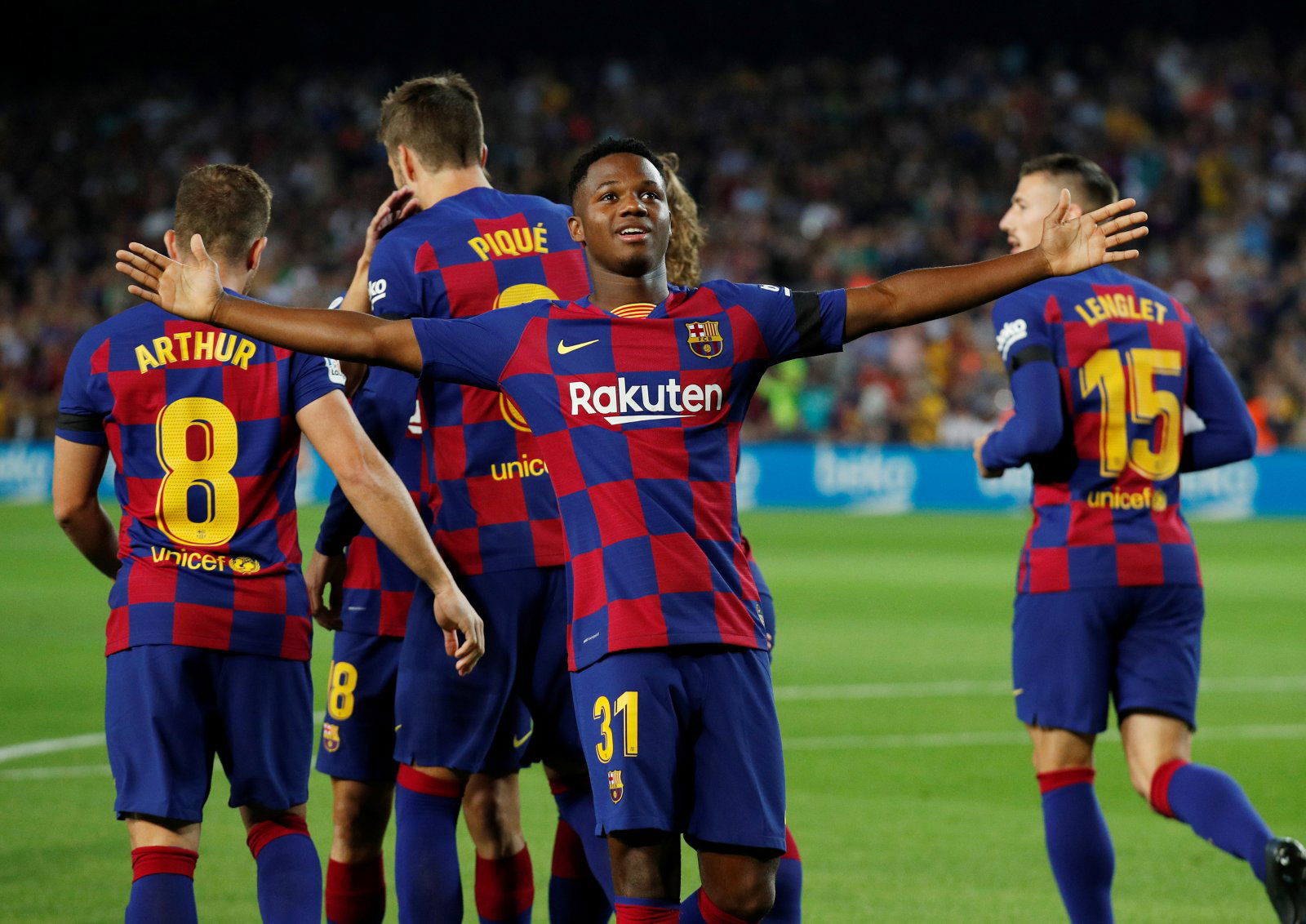 Ansu Fati will not be going to the Under-17 World Cup with Spain, according to reports.
It was widely expected that the Barcelona youngster would be considered to be part of the Spanish squad heading to the tournament in Brazil, which runs from October 26th through to November 17th.
However, it is now thought that the 16-year-old will instead be called up into the Under-21 side which means he will no longer play in the World Cup, though an appearance for the U17 side was not completely ruled out, according to Marca.
That is good news for Barcelona fans, as it would mean that the young winger would not miss any club matches. If he had been playing in the World Cup, then he could potentially have missed four La Liga matches, including the first El Clasico of the season, as well as a Champions League tie with Slavia Prague, had Spain reached the quarter-finals.
Fati has been a surprise package for the Catalan club this season, breaking into the first team despite being so young.
With star man Lionel Messi missing the first four La Liga games of the season, Ernesto Valverde opted to give the 16-year-old a chance and has played him in four of their six league matches, as well as in their Champions League match against Borussia Dortmund.
He has not looked out of place either, netting two goals and claiming an assist for the Spanish giants already.
It is fair to say that most Barcelona fans are happy to learn that Fati may not be missing any games for them in the coming months, with several even wanting him to be a regular in the starting XI. Here is what some of them have been saying…
Good, time for him to become a starter.

— kavoh (@kavohLOL) September 26, 2019
Good to hear

— Abdul-Karim Mohammed (@Bewiesnab) September 26, 2019
Tbh right now a 4-2-3-1 barca would work best with the player we have yh I know it's not fifa but it's the reality…. pic.twitter.com/RyvQQ96Bwu

— Yøüñğ🇭🇹Zøĕ wìthdăhoodiĕ (@huguens17) September 26, 2019
@FootyRohan season saved :')

— Jyotishman Baruah (@jb_notbeiber_10) September 27, 2019
Atleast send this to valverde

……………………messi……………………

Fati……………griezman……..dembele

……..arthur…………….de jong………….

Firpo…..todibo……..pique……semedo

— f a no (@FreydoonAlizade) September 26, 2019
Good

— Rènzèl jnr (@isaac_visacci) September 27, 2019