Barcelona: Many fans are beginning to give up on Ousmane Dembele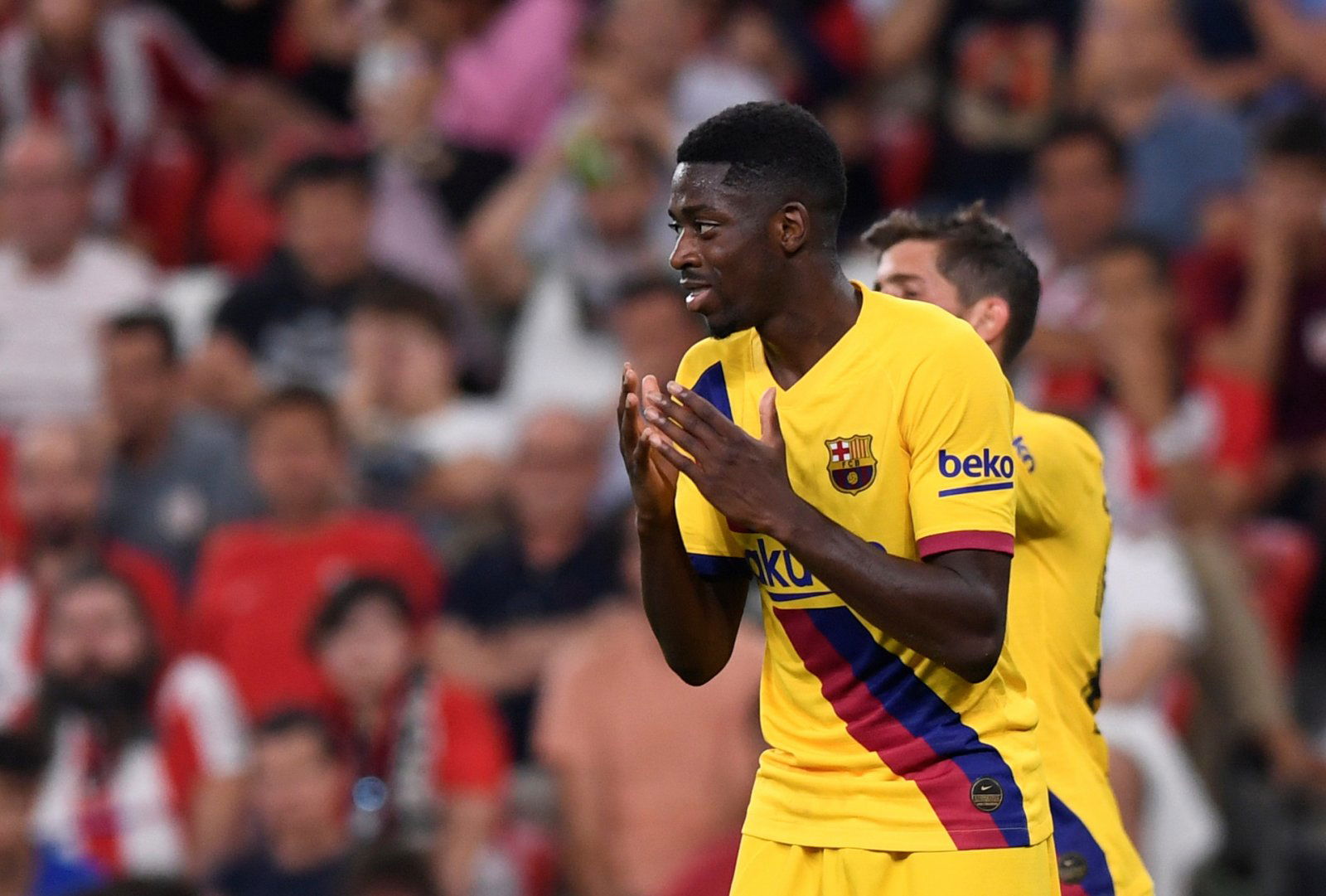 Ousmane Dembele has been sidelined with a hamstring strain in his left leg, as reported on the official Barcelona website.
Prior to this latest injury, the Frenchman, who is valued at £90 million had already missed a total of 45 games through various injuries since signing for Barca ahead of the 2017/18 season, as per Transfermarkt.
Therefore, it was not an encouraging sign when it was shown that there was an injury update on the 22-year-old:
INJURY NEWS | Update on @Dembouz
All the details: https://t.co/gHa8fewt2G pic.twitter.com/yGQuwTMczL

— FC Barcelona (@FCBarcelona) September 28, 2019
It hasn't been specified how long he is likely to be out of action for, but many Barca supporters have lost faith in the Frenchman's fitness.
He has been compared to Thomas Vermaelen by one fan, with the Belgian having missed over 100 matches through injury during his three-year spell as a Barca player.
At 22-years-old, Dembele still has time to get over his injuries and meet the potential he has shown, having already been a World Cup winner, though it seems many Barca fans can't see this happening.
A selection of Twitter reaction to the injury, including posts from disappointed Barcelona fans, can be seen below:
Hamstring again lol. Poor guy. I pity him now

— CoulZack (@Amzaki584mscd) September 28, 2019
Sell him free

— Ghassan Ragheb (@ragheb_ghassan) September 28, 2019
more time for demble to play fortnite – hey admin how does it feel to support this club who has a coward as a coach

— LemmePeeKatChu (@_iiMessii_) September 28, 2019
Sell him and move on.

— Jfue (@AlmightyJid) September 28, 2019
Dembulance

— (@bohorquez__) September 28, 2019
New Vermaelen

— Tomer (@T0mer_) September 28, 2019
Barcelona fans, do you still believe in Dembele? Join the discussion by commenting below…