Barcelona: Many fans are showing no sympathy for Ivan Rakitic's frustrations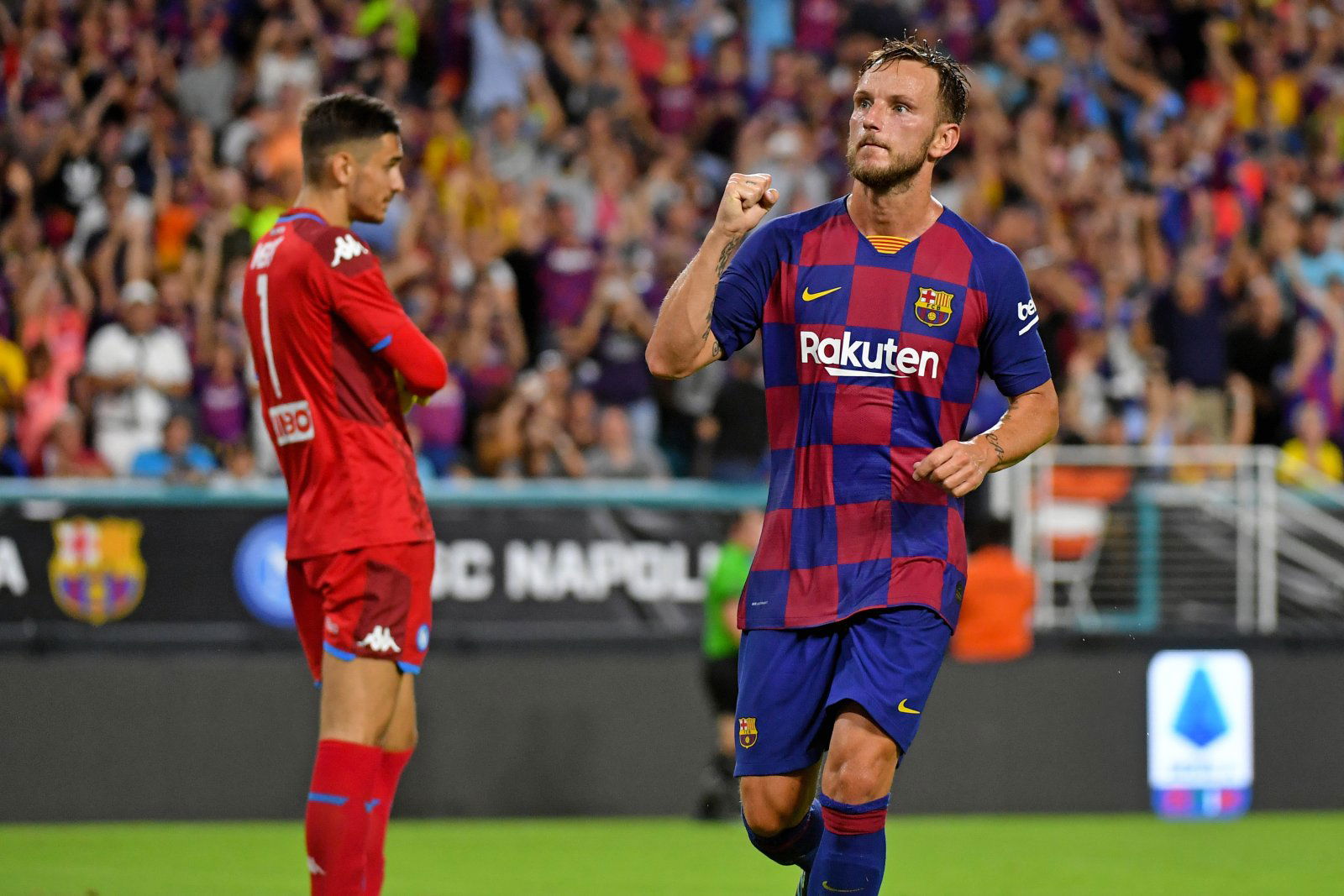 Barcelona midfielder Ivan Rakitic has been voicing his frustrations about the role he has been given this season, as reported by cope, via barcacentre.
Will Barcelona win La Liga this season?
Yes
No
The midfielder has started just 1 game in all competitions this season, coming on as a substitute 5 times, getting a total of 188 minutes, as per WhoScored.
This has led to the Croatia international feeling hard done by about the way he has been treated, having received no explanation from Ernesto Valverde:
Ivan Rakitić is unhappy. The Croatian midfielder doesn't understand why his role within the squad has changed so much and he feels like he's being treated as a 34-year-old. Valverde hasn't given a good explanation either. [cope]

— barcacentre (@barcacentre) October 16, 2019
However, many Barcelona fans have absolutely no sympathy regarding the 31-year-old's frustrations, as they feel baffled that he can't see why this has happened, stating that he simply isn't good enough to have a larger role.
Frenkie de Jong and Arthur have been the club's main midfielders alongside Sergio Busquets this season, having made 9 and 6 starts in all competitions respectively – and that is how many fans suggest the pecking order should stay.
A selection of Twitter reaction to the complaints, including posts from unsympathetic Barcelona fans, can be seen below:
It really is as simple as we have a new signing in De Jong who is younger, better on the ball, better at creating chances etc and Arthur who has developed so much over the past season. We have two young central midfielders who are better than Rakitic so why can't he understand?

— Ethan~ (@ethan67809) October 16, 2019
Not good enough. Simple as that.

— Jfue (@AlmightyJid) October 16, 2019
He should look at his performance during the two last seasons, maybe he will understand

— Kamiyoshi (@Slayers_Goku) October 16, 2019
He doesnt need a explaination he should think how he played vs liverpool

— Armin (@ArminHD123) October 16, 2019
Pass back Raki needs to move on. I'm sorry but that's football. Better players come in and replace you. Arthur and Frenkie are better outside midfielders. Busquets is still our CDM and I expect Frenkie to take that middle spot over when he leaves and STILL I'd prefer another CM.

— Kaine (@Kaine19049248) October 16, 2019
You'd think the view from the bench was good enough to see Arthur and De Jong are both better than him. It's not that hard to understand.

— Gàbriel (@antiGABstopper) October 16, 2019
Barcelona fans, do you think Rakitic is correct to feel hard done by? Join the discussion by commenting below…