Real Madrid: These fans were shocked by statistic from loss against Paris Saint-Germain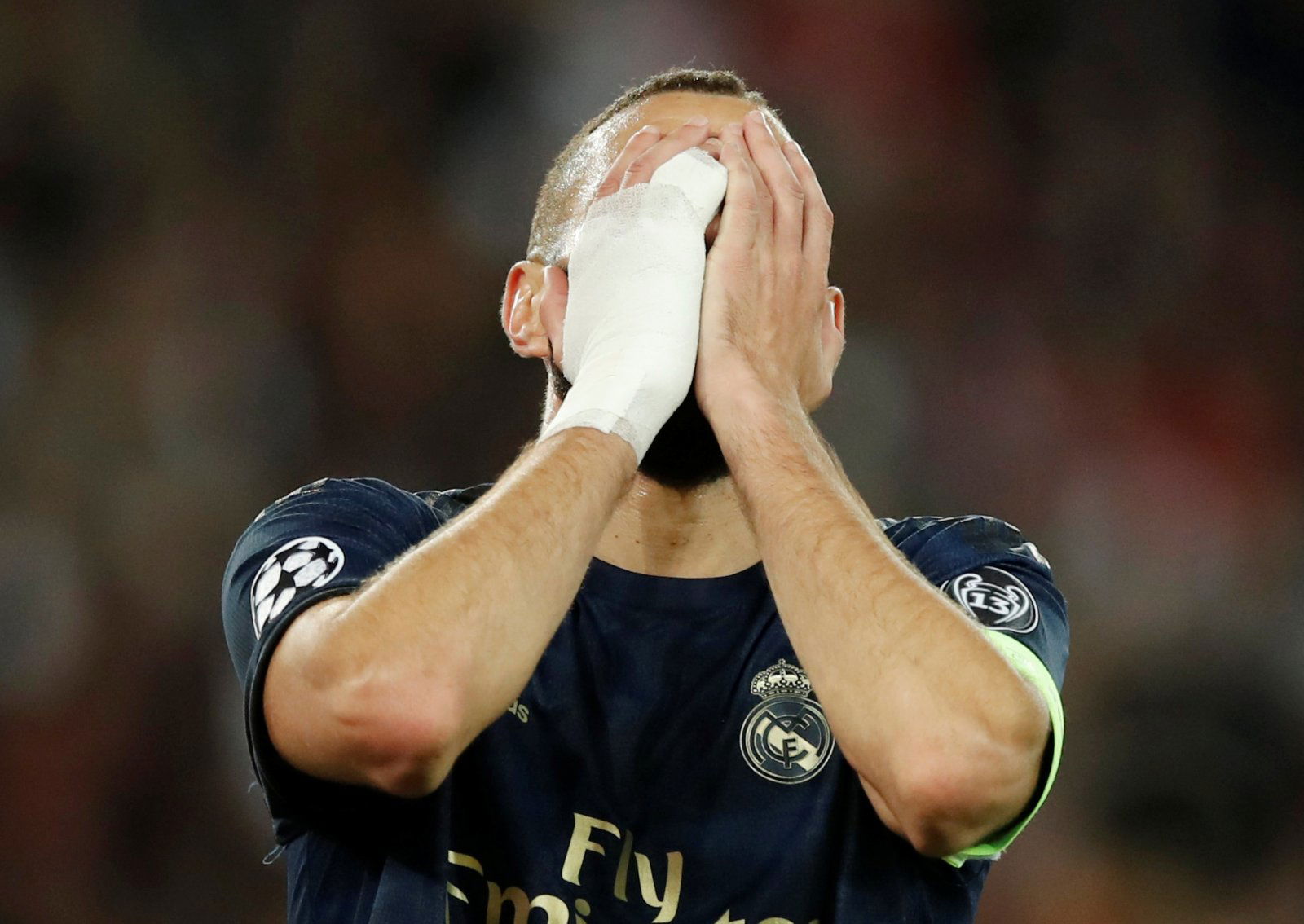 Real Madrid actually had more shots than Paris Saint-Germain on Wednesday, recording 10 to their 9, as per WhoScored.
Though, while PSG walked away with three goals and an equal number of points, Real Madrid exited the game with an unwanted statistic:
Real Madrid failed to get a shot on target for the first time in the last decade. A total of 587 games played in that period. [@pedritonumeros]

— Real Madrid Info (@RMadridInfo) September 18, 2019
Despite Gareth Bale and Karim Benzema hitting the back of the net, the goals were ruled out for handball and offside respectively, as shown in the highlight video on the BT Sport YouTube channel.
This meant they didn't officially record a single shot on target for the first time in the last decade, a statistic that adds further embarrassment to the scoreline for Zinedine Zidane's team.
Many fans have been left angered by Real's inability to work Keylor Navas, especially as summer signing Luka Jovic was only given 20 minutes on the pitch to attempt to make a difference.
A selection of Twitter reaction to the statistic, including posts from shocked Real Madrid fans, can be seen below:
How pathetic

— Dr love (@bobsjyd) September 18, 2019
Sure! And madrid will continue failing to get a shot on target when Joviç is on bench whiles Benzema still leading the attack! Rubbish

— Adu Simon Garcia (@snarebwoy1) September 18, 2019
this needs to be a huge wake up call.

— Ratmosis (@ratmosis) September 19, 2019
That is so frustrating.

— Faisal Caesar (@faisalyorker1) September 19, 2019
The end is nearer than I thought. RIP!!

— REUBEN (@_KoBena) September 18, 2019
So unfortunate

— Yabo Aminu (@Yaboboy) September 18, 2019
Real Madrid fans, how concerned are you by this statistic? Join the discussion by commenting below…