Dodged Bullet: Portsmouth and Denilson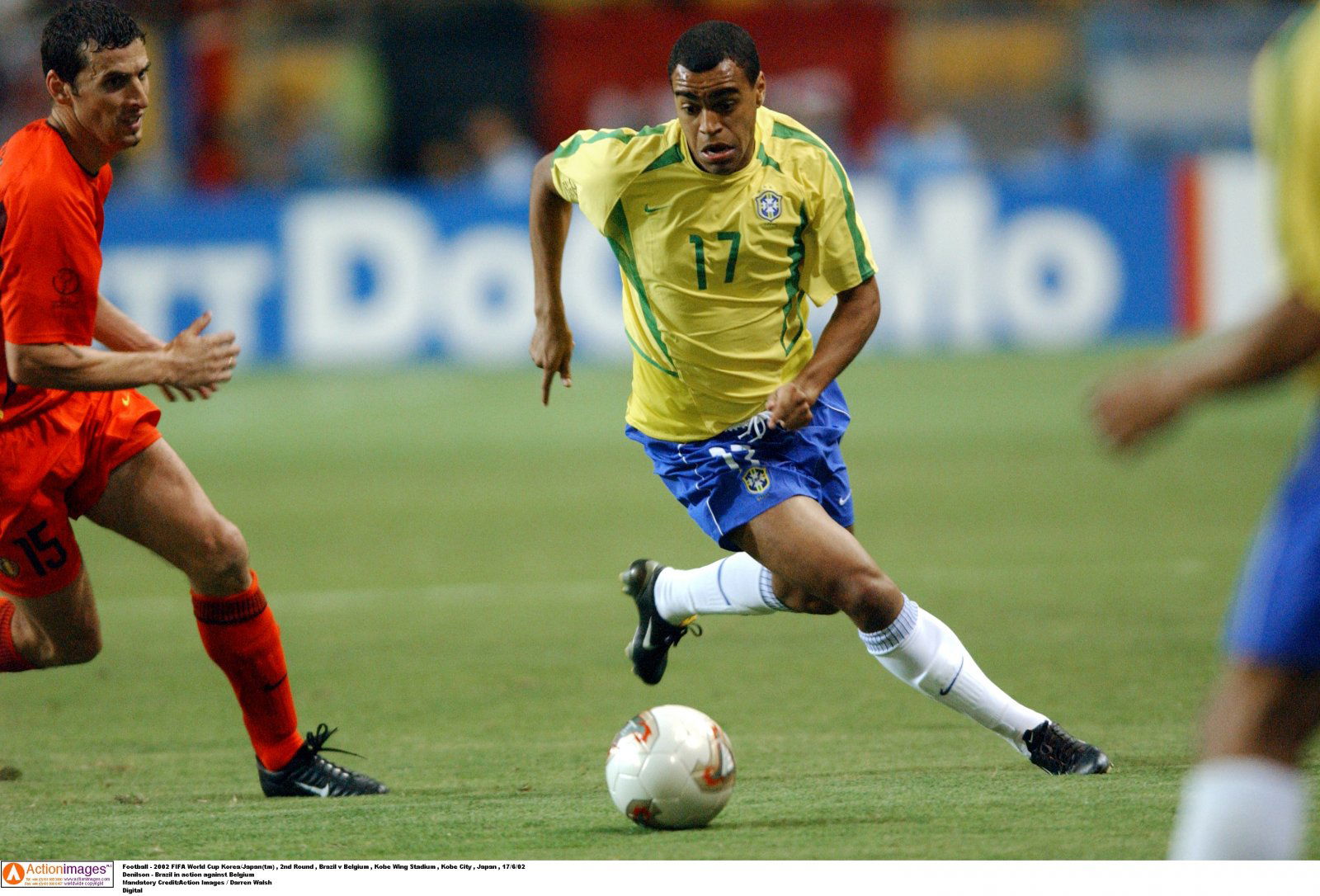 Alexandre "Sacha" Gaydamak is a name to put anyone associated with Portsmouth FC in a bad mood; if they had not already got over what he did to them.
Pompey had become a much-loved club within the Premier League when they had made their unlikely journey through the Football League and had successfully implemented themselves as a top-flight side.
The Fratton Park outfit were able to attract some huge names to the south coast, with the likes of Yakubu Ayegbeni, Dejan Stefanovic, Arjan de Zeeuw, Sulley Muntari and John Utaka to name just a few (and of course, Harry Redknapp favourites Jermain Defoe and Niko Kranjcar, who could forget?!).
However, that was history and following Gaydamak's destruction, Portsmouth find themselves in a very different position within the footballing pyramid.
But, the French/Israeli businessman almost made another transfer during his time at the club that would have not gone down too well if being able to look into the future was available.

Introducing Denilson. Remember him? Yeah, not the one that played for Arsenal all those years ago (he is still playing though).
The 2002 Brazil World Cup winner; the man that once broke the world transfer fee record when he signed for Real Betis (granted, it was back in 1998 but £21.5million was a helluva lot of money to be splashed on a player back then!). That one.
According to a report by The Guardian back in 2006, Portsmouth had decided to take the winger on trial after being released from his contract with Girondins de Bordeaux; despite a move to Al-Nasr already seeming to be on the cards.
Well, the then-28-year-old obviously did not make enough of an impression on the Premier League outfit and subsequently joined the Suadi Arabian outfit, before a spell in America with Dallas, before receiving a trial with Bolton Wanderers in 2009 (Independent).
Denilson did not win a place at the Reebok and found himself back in Brazil with Palmeiras and then Itumbiara, before spells in Vietnam (Haiphong) and Greece (Kavala).
Gaydamak, you may have destroyed Portsmouth with your shoddy loans and awful handling of finances and deal-making (selling the club for £1 did not fool anybody, Guardian); but at least the club managed to dodge this particular bullet as the Brazilian turned out to be nothing more than a flop later on in his career.
Portsmouth fans, what are your thoughts on this dodged bullet? Let us know below!