Sunderland: Fans react to journalist's apology to Phil Parkinson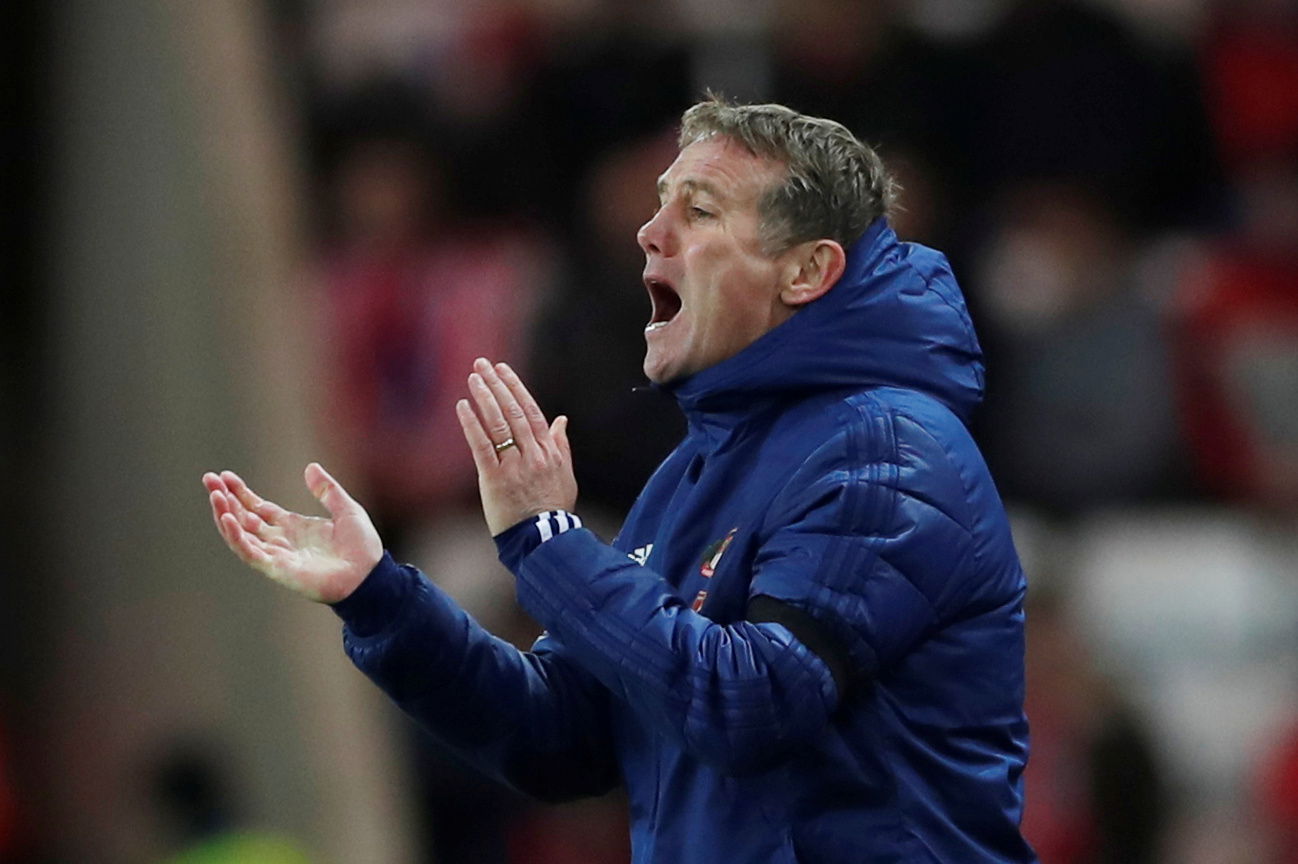 It is fair to say that general Sunderland fan opinion of Phil Parkinson has changed dramatically in the past few weeks, though there are still some who refuse to praise the Black Cats boss until he delivers promotion.
With that being his task when he arrived, it is a fair approach to take, but there is no doubting that Sunderland are now excelling under his management. The transformation he has made to the defence has been nothing short of miraculous, with just two goals conceded in eight games, and it is thanks to his bravery and willingness to change that things have improved.
When he first arrived, Parkinson experimented with different systems, formations and personnel, and before he found his winning formula, the north-east outfit went on a run of just two wins in 14 games under his watch. That led to significant criticism from a variety of people, including the Chronicle's James Hunter, who has now issued an apology to Parkinson for doubting his credentials.
Some supporters think that move was unnecessary as the Black Cats'boss was indeed underperforming and was rightly receiving some backlash, and the fact that he still hasn't tangibly achieved anything means he could warrant criticism come the end of the season.
Here is some of the reaction to Hunter's apology.
Why apologise for saying things were bad, when lets be honest they were really bad. He's turned around the results that he created and fair play to him for that. But all this "humble pie" stuff is a bit vomit inducing. Hopefully we carry on and the bad spell doesn't cost us

— Scott (@76skelly) February 17, 2020
His first 10 weeks in the job were ABYSMAL by any standards for a manager of #SAFC He was therefore EXTREMELY lucky to retain his job post- boxing day.

However, the improvement in results since has been as impressive as it has dramatic and unexpected #OnwardsAndUpwards

— Andy McGuire (@RokerPark150705) February 17, 2020
Unless you've stood on his toe I see no reason to apologise.

The plaudits will rightly come his way in May should he succeed at his job.

— (@guffsafc73) February 18, 2020
We've achieved nowt yet. Yes, he's turned it around, couodnt be much worse after his first 9 games mind where he was deservedly criticised. Long way to go though and if/until we get promoted I won't be apologising just yet.

— adamhutch_safc (@AdamhutchS) February 18, 2020
Lessons need to be learned. Give changes time to evolve, then form constructive opinions. It's not what we say but how.
Ultimately nothing has changed but time. PP came in to do a job and got stuck in. He rose above the premature negativity & is producing some cracking results??

— George the 3rd (@Georgesparents) February 17, 2020
He has done great of late and is being praised, but that spell where he was criticised was absolutely dreadful and he deserved to be questioned. No need for apologies.

— Shaun gunner Graham (@Shaun19948296) February 17, 2020
I'm glad he's turned it around too!

I don't think anyone needs to apologise for saying what we were all seeing pre-Doncaster though.

The facts have changed, and now we've changed our minds.

— David Conlin (@hairybreeches) February 17, 2020
Do you think Parkinson was unfairly treated by supporters and deserves an apology Sunderland fans? Or would you rather assess the job he has done at the end of the season? Tell us below!