Sunderland: Fans talk about what they want to happen under potential new owners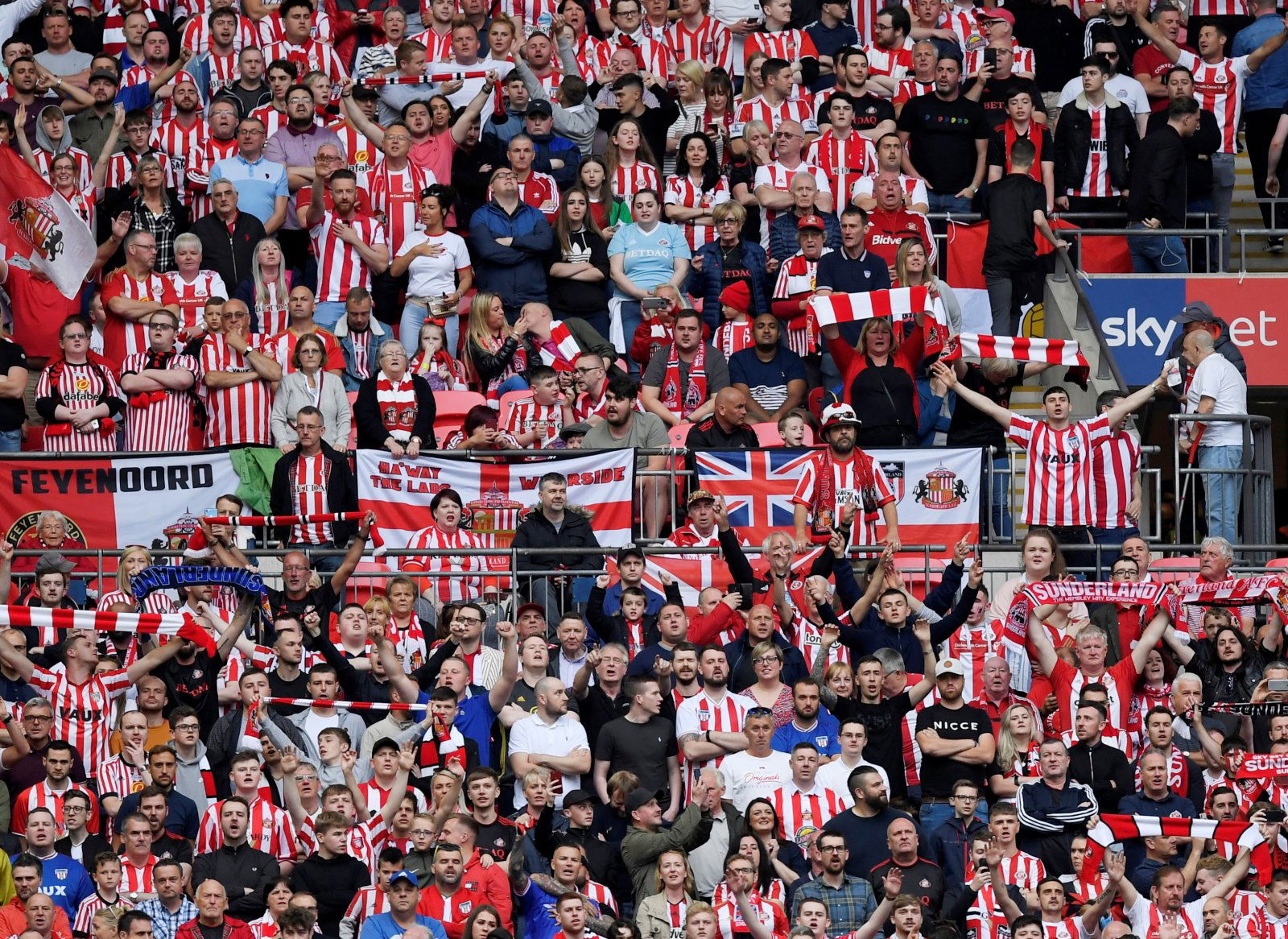 Sunderland's season may hang in the balance ahead of a crucial game against promotion rivals Ipswich on Saturday, but fans have been distracted by off-field affairs.
The future of the club remains shrouded in doubt amid a possible takeover, with progress seemingly being made by Stewart Donald in his bid to sell the club. It was revealed this week that the owner is keen to have a buyer lined up (per Bloomberg) by the end of February, with two parties reportedly involved in "serious discussions" with the club, but are as yet unnamed.
That has understandably sparked a bit of excitement amongst the fanbase that has in turn led to discussion taking place about the potential new owners. Instead of speculation about who they may be or whether they could be good for the club, supporters have instead been busy expressing their dreams and hopes under new ownership.
Some have lofty ambitions while others are just hopeful of a bit of stability after a rough few years, with matters on and off the pitch getting no better under Donald, hence why fan groups called for him to sell the club at the end of December.
Here are some of the comments from fans describing what they want under potential new owners.
Champions league winners

— Mark Darby (@Darbythedude) February 7, 2020
Just to have owners who care and see profit as a bonus.

— Hummy (@eathummous1) February 7, 2020
A properly run football club

— Azlynn (an American nomad) (@AzlynnPb2) February 7, 2020
The dream of every fan is player investment, followed by infrastructure to back that up. Donald's mistake was stripping the club back to bare bones, then making it evident for all the world to see, he had very shallow pockets.

— John Goymer (@JohnG4852) February 7, 2020
Just for someone to come in who are able to run the club smoothly without saying we've got biggest budget in the league yet soon after move on our better players resulting in weakening the squad etc.

— ᴄᴏʟ (@ColArmstrong) February 7, 2020
I'd be happy with getting back into the big league and cementing the club as a regular there. Kick on from that.

— Steve Charlton (@redsteve66) February 7, 2020
Praying they have a bit of money like when Leicester was taken over and then hopefully everybody gets behind them😉then to get a team that can fill the stadium again and bring back the noise, because at the moment you get more noise in a Library than you get in games at the SOL.

— The Roker Roar (@theroker_roar) February 7, 2020
What are your hopes for the future after a takeover Sunderland fans? Where do you think your club deserves to be, let us know what you dream of in the comments below…