Sunderland: Fans divided over Charlie Wyke future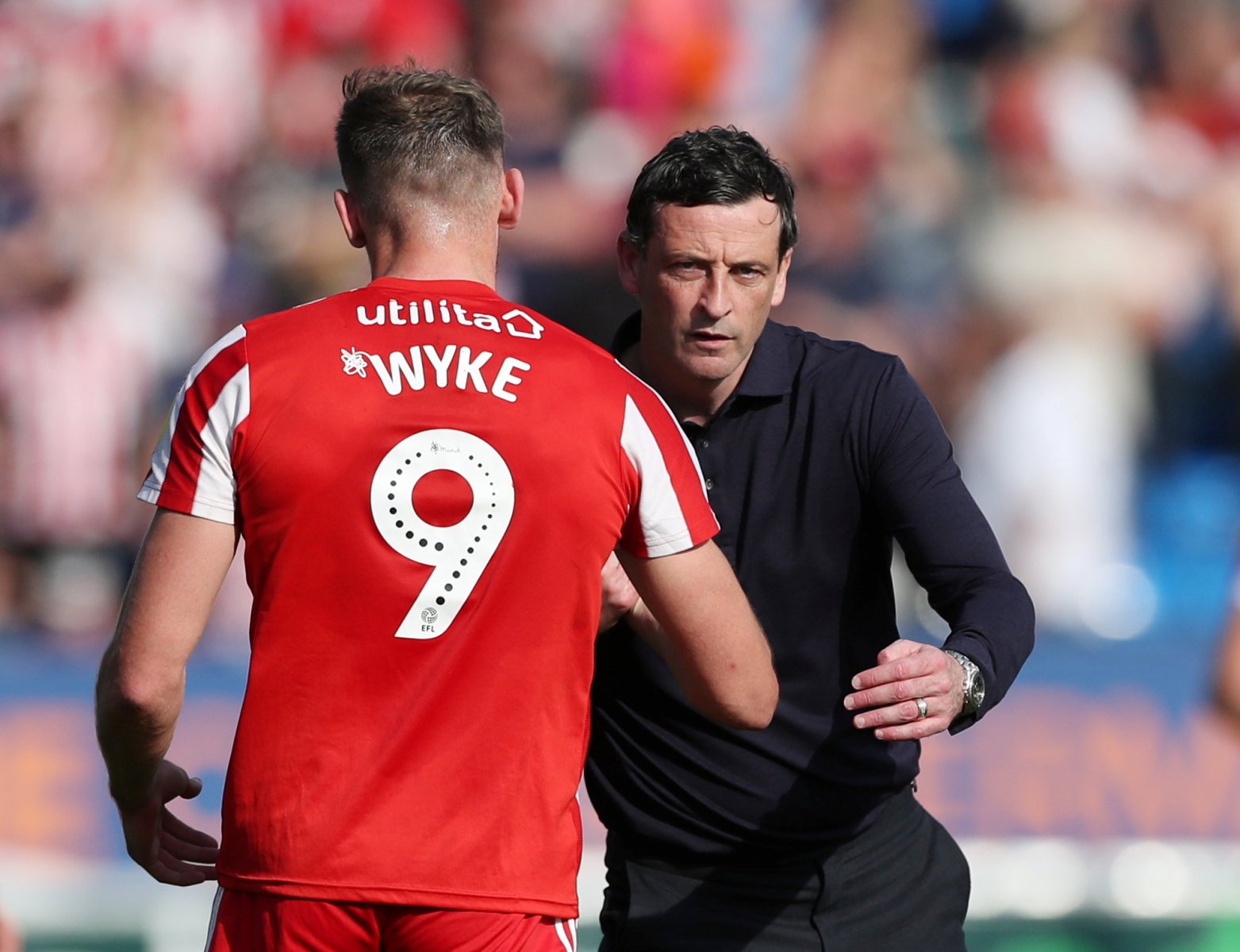 Sunderland fans have handed Charlie Wyke mixed reviews in a recent Twitter debate on whether or not he should be sold this summer.
Having arrived from Bradford City in the summer of 2018, the 27-year-old forward has found goalscoring form hard to come by at the Stadium of Light, netting 11 goals in 60 games over two seasons up to this point.
With the Black Cats' campaign at a standstill due to the recent pandemic and the club sitting just outside the play-off places, fans of the club are bracing themselves for another season in League One.
Wyke would have hoped to have a bigger impact, as would fans, who have seen Will Grigg also struggle in front of goal since his much talked about move in January 2019.
Sunderland boss Phil Parkinson will undoubtedly look to rebuild his squad over the summer to escape what looks increasingly likely to be a third season in a row in England's third tier.
With the club's immediate future very much a big talking point, fans have now debated the future of Wyke, questioning if he can make an impact next term.
Reacting to a question from @BlackCatsHQ on whether Wyke should be sold, Sunderland fans gave a mixed response…
Yes – tries his heart out but for me he's easily the worst out of our forwards.

His first touch is awful – ball bounces yards off his feet every time he receives it.

Somehow gets dominated in the air far too easily for his size.

Also awful in front of goal. Yes – get rid #SAFC https://t.co/OqYTTA0V9j

— Michael Bowers (@MichaelBowers15) May 13, 2020
I don't understand how people can actually rate Grigg better than Wyke. I might be able to understand Lafferty (even tho I disagree) but Wyke is 100x better than Grigg because he tries, that's the simple thing of it. I think he's our best forward tbh

— David Hindmarsh🌹 #DonaldOut (@DavidHindmarsh7) May 13, 2020
He's our worst striker even though he's our highest scoring striker (I know it doesn't say much)

— . (@jjdjrhfhhffhf) May 13, 2020
He can score the occasional goal, but we need better if we ever want to get promoted again, so id day sell

— Matty (@Mat1y0802) May 13, 2020
Yes if we want promotion

— Soup Legs (@2ndoneout) May 14, 2020
blokes got no pace,balance or technique..too be honest hes a poor mans brett angell.

— stephen scott (@stephen79016425) May 13, 2020
Has some one said wkye is better than laffaty OMG 🤣🤣🤣

— Chippy1977 (@Chippy19772) May 14, 2020
Do you think Wyke should remain at Sunderland? Let us know in the comments section below…