Sunderland: Fans issue angry response to 16 y/o's Man United talks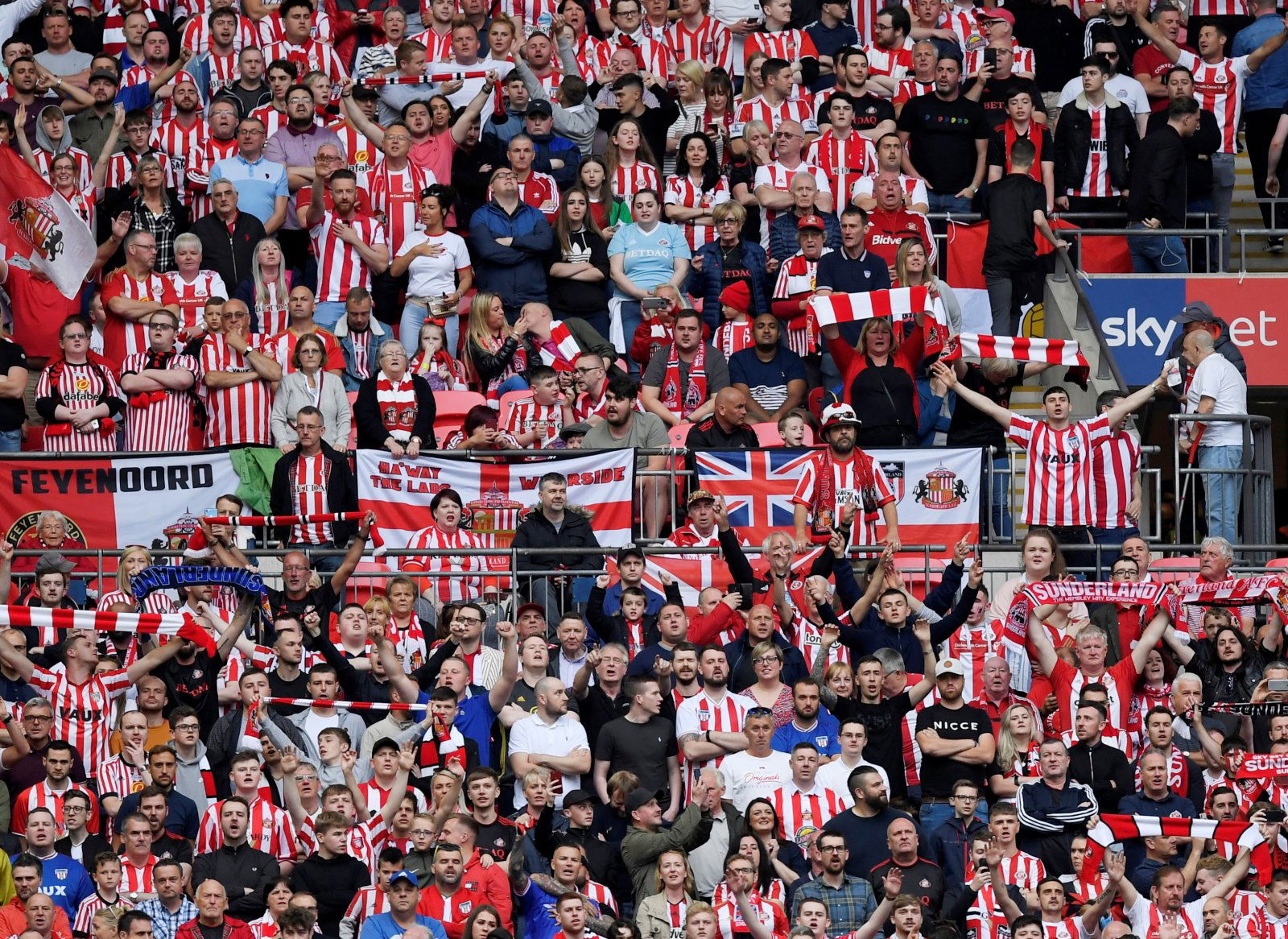 Sunderland fans have reacted to a recent report claiming young academy talent Joe Hugill is set to join Premier League side Manchester United.
16-year-old Hugill has been impressing over the last few years in the Black Cats' academy, and his form has continued this season, being handed a chance to feature for the club's U23 side.
Having developed at a fast rate, the young striker has gained interest from a number of clubs, including Man United, who are now said to have won the race for his signature.
Hugill is unable to sign a professional contract until he turns 17 later this year, meaning he is free to make a switch to Old Trafford.
Sunderland Echo report that both Sunderland and officials from the Premier League side have agreed a compensation package and that a deal is expected to be announced soon.
Hugill will be the second player to join United from the Wearside club in 2020, following 16-year-old Logan Pye, who made the switch earlier this year.
For Sunderland fans, Hugill's expected move to the Red Devils is just another one of a number of talents to leave the club, with Sam Greenwood (Arsenal), Luca Stephenson (Liverpool) and Luke Hewitson (Liverpool), all moving on also.
Reacting to the news via former player Gordon Armstrong, who tweeted the news, fans gave an angry response…
If this is correct from ⁦@SunderlandEcho⁩ about Safc selling yet more u16 players this time Joe Hugill a very exciting young striker who while still at school,has scored goals in our u23 team, being sold to Man Utd, questions need to be asked of our club # what is going on. pic.twitter.com/VTscyDWdnI

— Gordon Armstrong (@GordonIanArmst1) May 3, 2020
We need these cowboys out of the club Gordon. Chancers, wringing every last penny out of the club before selling it on.
Lowest spell in the clubs history by a country mile. Heartbreaking and vexing at the state and depths we are in, with yet more chancers circling!

— Roy (@SAFC_SR7) May 3, 2020
It is disgusting Gordon. The sooner these band of crooks are away from this club the better

— TWANGMACKEM8258™️ 🏴󠁧󠁢󠁥󠁮󠁧󠁿🇧🇦 (@twangmackem) May 4, 2020
Have to be honest, Gordon… I am not sure we have hit our low yet. Trying to be optimistic but stuff like this has me concerned in the long-term and short-term about our finances and plans

— Gary Craggs (@CraggsSpeaks) May 3, 2020
This man in charge of our club does not understand football at all and doesn't see the long term picture

— The Hidden Den (@TheHiddenDen1) May 4, 2020
It's a joke Gordon, basically been robbed of seeing the next generation play for us because of the owners' short term greed

— David Hindmarsh #DonaldOut (@DavidHindmarsh7) May 3, 2020
Nothing they can realistically do to stop it is there?

— Shaun (@Shaun_XL5) May 4, 2020
If hes good enough to go in there development hes good enough for 1st team at sunderland

— david craine (@davidcraine73) May 3, 2020
Our club has died under SD. RIP Safc 😥

— G.crighton@yahoo.co.uk (@Gcrightonyahoo2) May 4, 2020
Let us know what you think of Hugill's expected departure to Man United below in our comments section…