Sunderland: Fans worried that Jon McLaughlin could leave amid reported Blackburn interest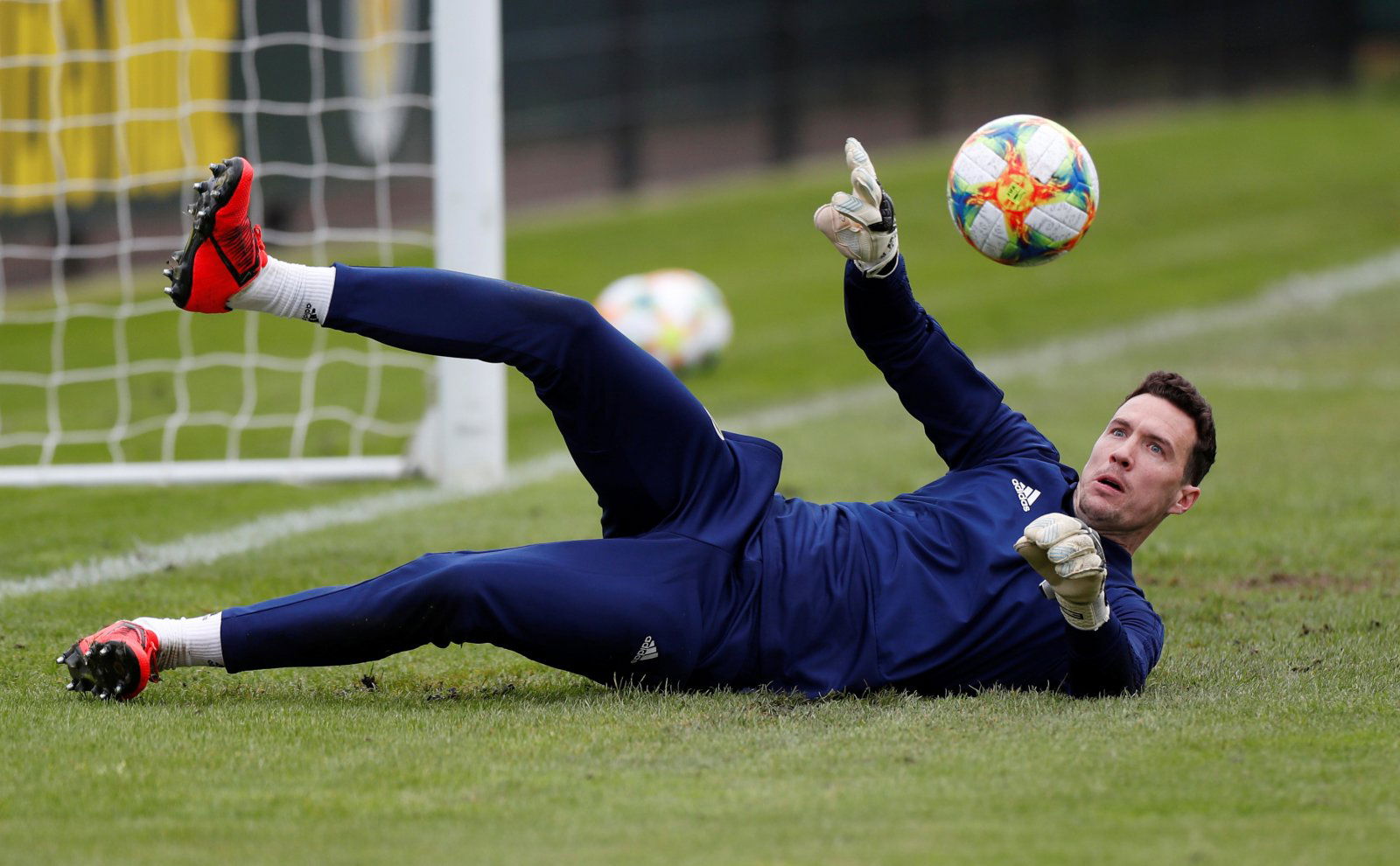 Many Sunderland fans have reacted to a report linking keeper Jon McLaughlin with a move to Championship side Blackburn.
According to The Sun journalist Alan Nixon, the Scottish goalkeeper is on the verge of signing a deal with Championship side Blackburn. Talks have been reported over the last few months after Lancashire Live claimed back in March that the Black Cats stopper was mulling over his future at the Stadium of Light. Yet to pen a new deal with Sunderland, the 32-year-old is likely to leave Wearside on a free transfer this coming summer.
After spending time with Harrogate Town during the earlier years of his career, McLaughlin first found a regular starting place with Bradford City and then on to Burton Albion, where he spent time in England's second tier. Making 32 League One appearances this season for Sunderland, the Scottish 'keeper could now be set to return to the Championship this summer.
Reacting to the news, one Black Cats supporter gave his opinion on Twitter, prompting a response from numerous other Sunderland fans…
Main upside I'd like to see from Jon McLaughlin's inevitable departure would be giving Anthony Patterson a chance. Well-rated, has non-league experience and putting faith in youth is exactly what #SAFC should have been doing for the last two years, rather than just selling it.

— Chris (@christoph_21) May 17, 2020
McLoughlin has saved us so many points these last two years. I wouldn't feel comfortable replacing a championship quality keeper with someone who's only played non league

— Herra (@JHerra18) May 17, 2020
Think it is madness letting McLaughlin tho – also once SD gets a whiff of interest for Patterson he will be gone so would be reluctant to have him near a shop window

— Ian Duffy (@ianduffster) May 17, 2020
It's painful but should be what the club does. Play youth, let them flourish then sell on for a massive fee. Reinvest and go again. Unfortunately the club is so dumb right now that nobody could imagine them thinking of it – let alone getting it right.

— Paul Clarke (@Le_Chou_Fleur) May 17, 2020
There might be exceptions but looking at results doesnt look like many will make the step up. I dont think our first team squad is the right environment for youngsters either. Young players unless exceptional need to be brought into a happy winning team not one underachieving

— Ryan (@MyBigMouth__) May 17, 2020
Come on, Chris. This is SD and his strategy we're talking about.

We'll end up losing a £5m rated player for nowt and will think we're pulling master stroke by paying way over the odds for Joe Hart, who will go on to be woeful.

— Top of the Goths (@TopOTGoths) May 17, 2020
Straws. Clutch.

— John Goymer (@JohnG4852) May 17, 2020
Would you think Burge would take no.1 and Patterson back up?

— Adam (@Antisaint13) May 17, 2020
Will McLaughlin remain at the Stadium of Light next season? Let us know in the comments section below…