Sunderland: Fans slam Phil Parkinson's 'scared' reaction to 1-1 draw with Blackpool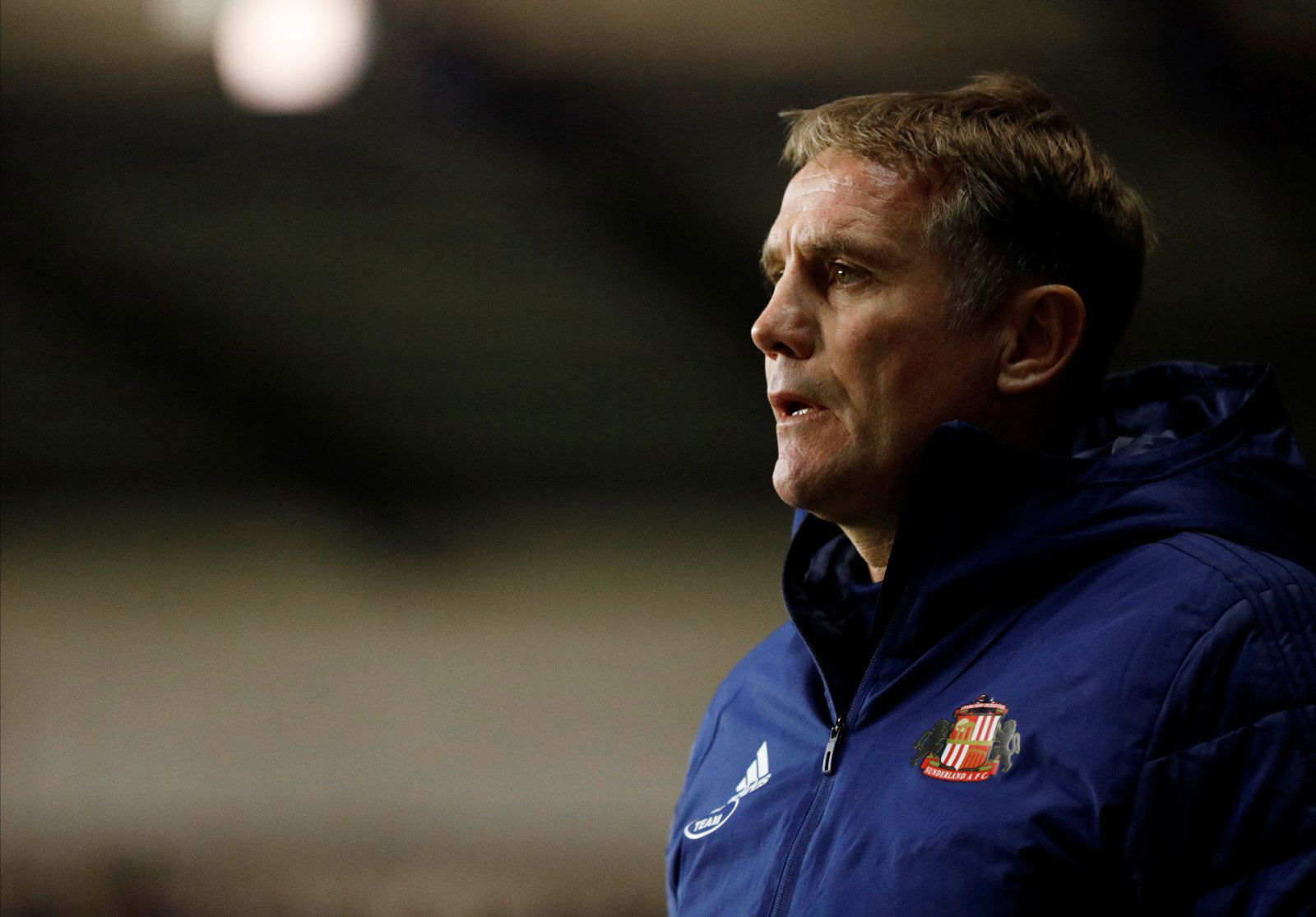 Loads of Sunderland fans have been reacting to their 1-1 draw with Blackpool, with fans taking particular notice of something Phil Parkinson did after the match.
The Black Cats were held to a 1-1 draw against the Seasiders, as Parkinson's side now sit a daunting nine points off automatic promotion.
Even the play-offs look a tall order based on current form, and while the fans were extremely positive at the Stadium of Light on Saturday, the same cannot be said for the 11 men on the pitch.
Matty Virtue opened the scoring after the home side failed to clear a set piece, though Charlie Wyke did get back on the score-sheet to square things up before half-time.
George Dobson was sent off after the break for a second bookable offence, and the Black Cats mustered just two shots on target in total.
What Parkinson did after the setback has really irked supporters though, as he sent his assistant Steve Parkin out to fulfil press duties, per The Chronicle's James Hunter.
Take a look at the best fan reactions down below…
If he isn't sacked by this time tomorrow there is something seriously wrong.

— Chris Black (@Cblack12345) December 14, 2019
Hopefully getting the sack

— Sunderlandmackem (@safcmackem73) December 14, 2019
Bottled it pic.twitter.com/KGlgVqVGzI

— @safc190 (@safc190) December 14, 2019
Out. Of. His. Depth.
Go. Now

— Markymark21 (@marktsafc) December 14, 2019
He hiding in a fridge?

— Hendo1980 (@Hendo1980) December 14, 2019
Well he won't be packing any coaching manuals as after this showing he had not got a clue. He stands on the side, no encouragement and no leadership. Absolutely worst coach I have seen at SAFC and I have seen some dross. Time for him to go now.

— DV (@DVTheCoach) December 14, 2019
Scared to face the media. Get rid.

— Paul (@SAFC2403) December 14, 2019