Sunderland: Fans tear into Phil Parkinson's substitution making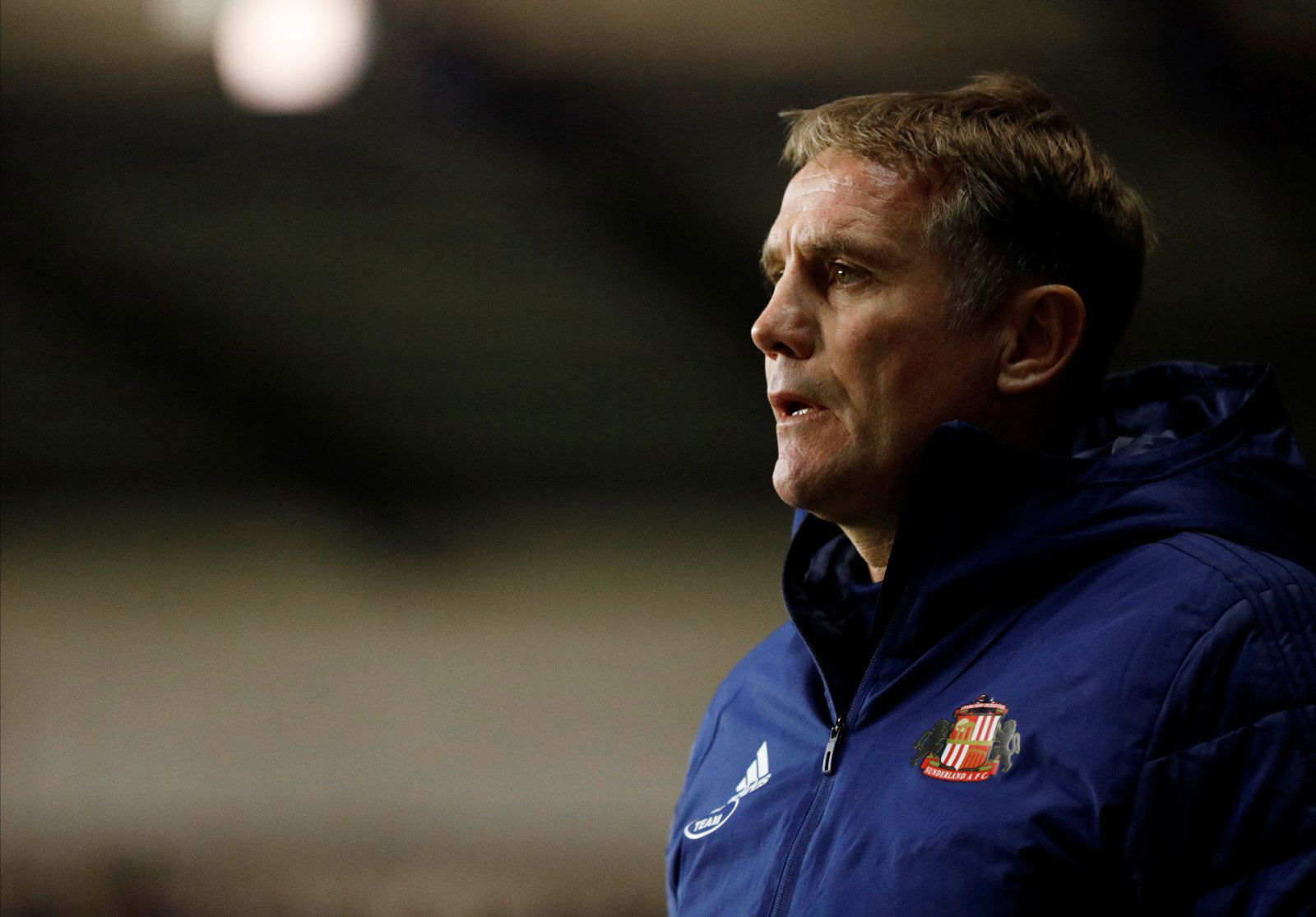 Phil Parkinson clearly is not a popular man at Sunderland at the moment as he simply can not buy a win whilst in charge of the club, however there might be one aspect of his management that has infuriated fans at the Stadium of Light even more.
Second change for #safc
Maguire
C McLaughlin

— James Hunter (@JHunterChron) December 7, 2019
The Black Cats made the long trip south to Kent on Saturday where they faced Gillingham, however had to return to Wearside without any of the points as they succumbed to a 1-0 defeat in the dying moments of the game (BBC).
Whilst that result was hugely disappointing for everyone involved at Sunderland, it seems Parkinson's inability to make substitutions at the right time has added further fuel to the fire surrounding the anger that is being directed at him.
Of course, two wins in 12 matches to date (TransferMarkt) is hardly going to have helped his case in the slightest, however fans have reacted furiously to the way the 52-year-old approaches changes, with one particular decision sparking huge frustrations once again.
Although many would not have been disappointed to see Conor McLaughlin replaced, the fact that he was in stoppage time and that it was Sunderland's second of the game was something that sent supporters crazy and into a livid frenzy.
Here are just some of their reactions…
Bit late to make subs now

— Acko (@acko16) December 7, 2019
THE ONLY CHANGE WE NEED IS PARKINSON SACKED

— Kieran Mark Anthony Richardson (@KieranRich1997) December 7, 2019
2 minutes into injury time. Having a giraffe.

— Steve (@MackemSteeve) December 7, 2019
what a shambles you couldn't make this up

— Jason (@JHA88) December 7, 2019
GOT NO CLUE https://t.co/EaJn863szQ

— xJPJx142 (@KINGMAGUIRE1) December 7, 2019
HAHAHAHAHAHAHAHAHAHAHAHAHAHAHAHAH. #safc https://t.co/5wfk9XMZyx

— Jordan Ramsey (@RamseySAFC) December 7, 2019
Does PP realise we get 3 substitutions to try and change & win the game???!

— Bins (@GD54_ARY) December 7, 2019
Sunderland fans, how angry are you with Parkinson's substitution decisions? Let us know your thoughts below!