Sunderland: Revenge can be motivator against Burton tonight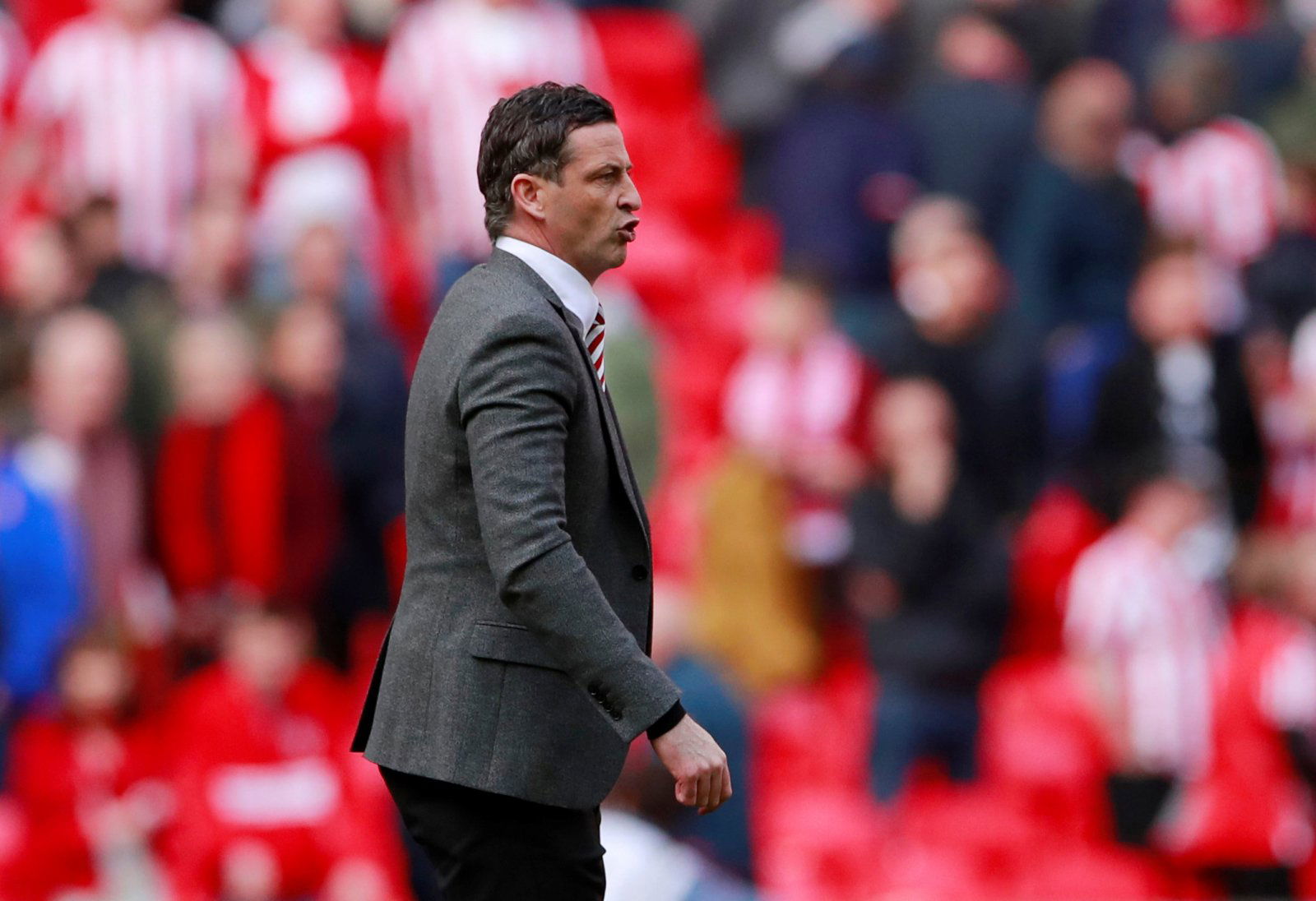 Sunderland are in action again tonight when they take on one of only two sides to have beaten Jack Ross' men this season, and revenge may be on the players' minds at the Stadium Of Light.
Burton Albion halted Sunderland's seven-game unbeaten start in September, and having tasted only one further league defeat since, the Black Cats will be keen to avoid a repeat.
Jack Ross spoke to the Sunderland Echo about that loss, and reflected on the importance of it in the context of the season.
He said: "You never want to get beat. The truth is I'm not sure I could have ever imagined us only losing two games by this point because it's a tough league.
"I think it was important for a couple of reasons.
"One, in terms of how I would deal with it publicly, the players don't really know, it's all fine and well when you're winning games.
"Then more importantly, it was within the dressing room and within here [training ground] because I always maintained that I'm happy to have discussions and communications, I'm quite open that way, balanced with the fact that I'm the manager."
So having had frank talks with his players, everyone knew what the expectations were, and how to right the wrongs from that game.
It certainly worked, as Sunderland then went another 14 games before tasting defeat again — to this season's nemesis side, Portsmouth.
So with Pompey still to come to the Stadium Of Light, tonight is the first chance for Sunderland to set the record straight against a previous victor.
But with Burton sitting in mid-table security, they can play free of any pressure, and enjoy the occasion on Wearside, which will make them dangerous opponents.
Ross knows how tough the game will be, with The Brewers fresh from a win over Barnsley — a result that helped Sunderland in their automatic promotion bid.
He said: "They're a difficult team to prepare for playing against because they have changed, Nigel is not afraid to change systems and ways of playing.
"That can sometimes make it unpredictable in terms of what you're going to face.
"They've played a midfield diamond with two strikers of late but they've had three home games. "You have to [go] back to Charlton for their last away game and they played a very different way. So you prepare as much as you can for those scenarios, but again, we're in a good place.
"How we've performed over the last couple of months and particularly the last week gives us a lot of encouragement."
With the Black Cats on a revenge mission, and in a strong position in the table, it is hard to see any other outcome than a home win, and for their march towards the Championship to continue at pace.
A victory tonight, with none of their rivals playing until tomorrow, will see Sunderland ease into second, and sit just five points behind leaders, Luton.
The pressure will then be on the others to perform tomorrow, but Ross must make sure he takes care of his own business first.
What do you think of Sunderland's season to date? Is automatic promotion now a formality? Let us know your thoughts…