Sunderland: With the distractions gone, there can be no more excuses in promotion chase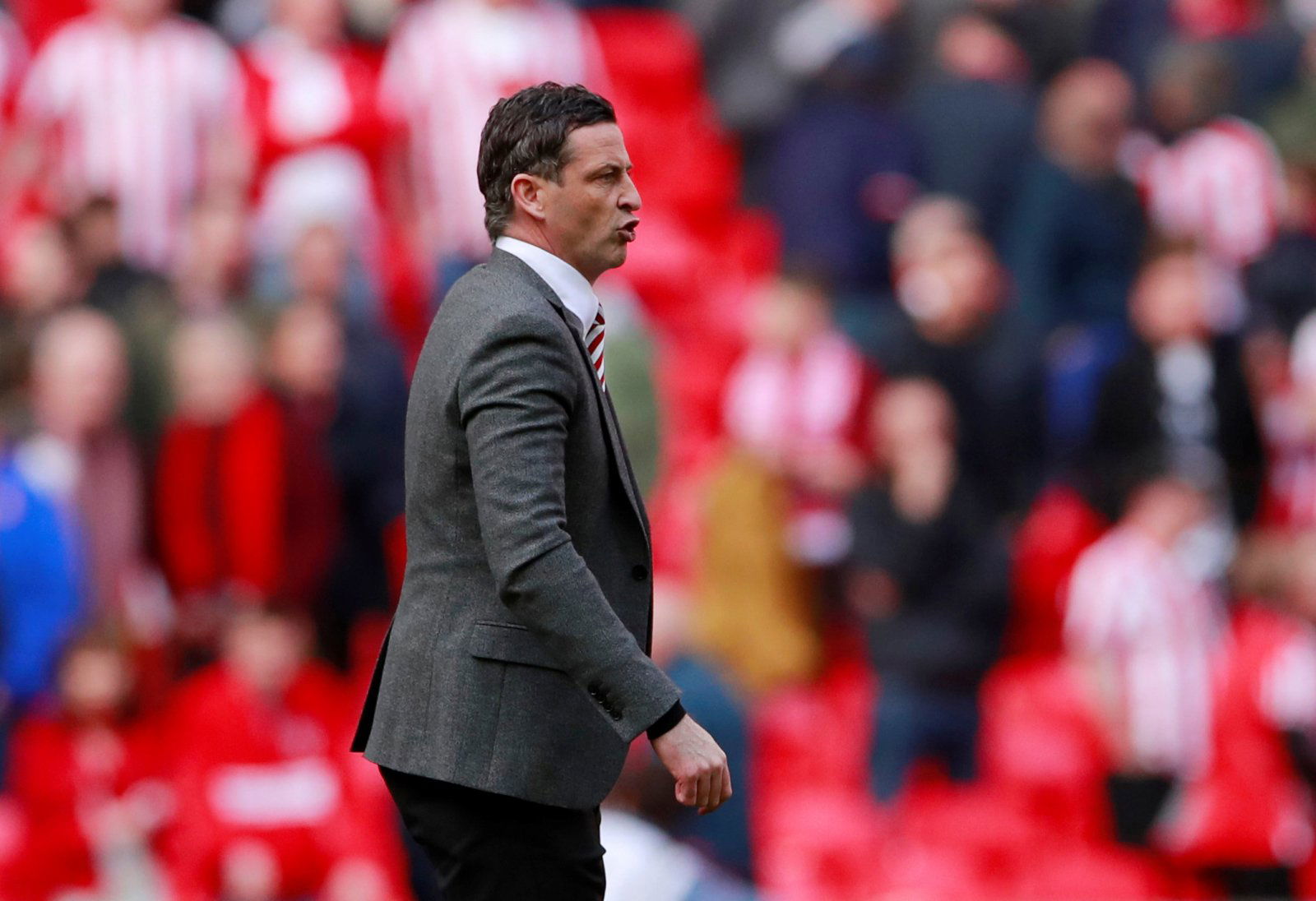 Sunderland suffered heartbreak in a Wembley penalty shoot-out, not for the first time, in the EFL Checkatrade Trophy final, and it was disappointing for the more than 40,000 fans that travelled to London.
But a positive spin should be put on the defeat, and it could actually help the club fulfill their automatic promotion aspirations.
Observers will be watching their game at Accrington Stanley closely on Wednesday, to see how the players bounce back from the Wembley agony.
Manager, Jack Ross, should have an easy team-talk in the away dressing room, however. He needs to remind the players of that magnificent support they had on Sunday, and let them know they are duty-bound to not let those fans down twice.
Having a cup run of any kind is great for a club, but it can also be a distraction from the main objective.
In Sunderland's case, their sole plan at the start of the season, was to get out of League One.
Defeat in a competition that would not, realistically, have been on their agenda in August, could now become a catalyst in motivating the team for the crucial run-in.
All thoughts of the possibility of a Wembley return in the play-offs must be cast aside, and the agony and pain of the players, and a legion of red and white supporters should be enough to drive them to the Championship.
In the grand scheme, losing an EFL Trophy final can be shrugged off and swept aside easily. Failure to win promotion from League One, will not.
The fans have suffered enough over the last few years, and Sunday will be seen as a side-show in comparison to what they have been through.
But, with the show of loyalty from the fans, it was a glimpse of what the football club can have, if the players match the ambition of the fans.
Barnsley's slip up on Saturday was probably the most significant result for Sunderland fans this weekend, not losing the final.
The boost should have given the Wearsiders the belief that they will overhaul the Yorkshire side by May. They have the games in hand to do so — it is up to them to make it happen.
And that starts in Accrington on Wednesday!
What are your thoughts about the EFL Trophy loss? Will your side get an automatic promotion spot? Let us know your thoughts…