Sunderland: Fans debate whether safe standing should be installed at the Stadium of Light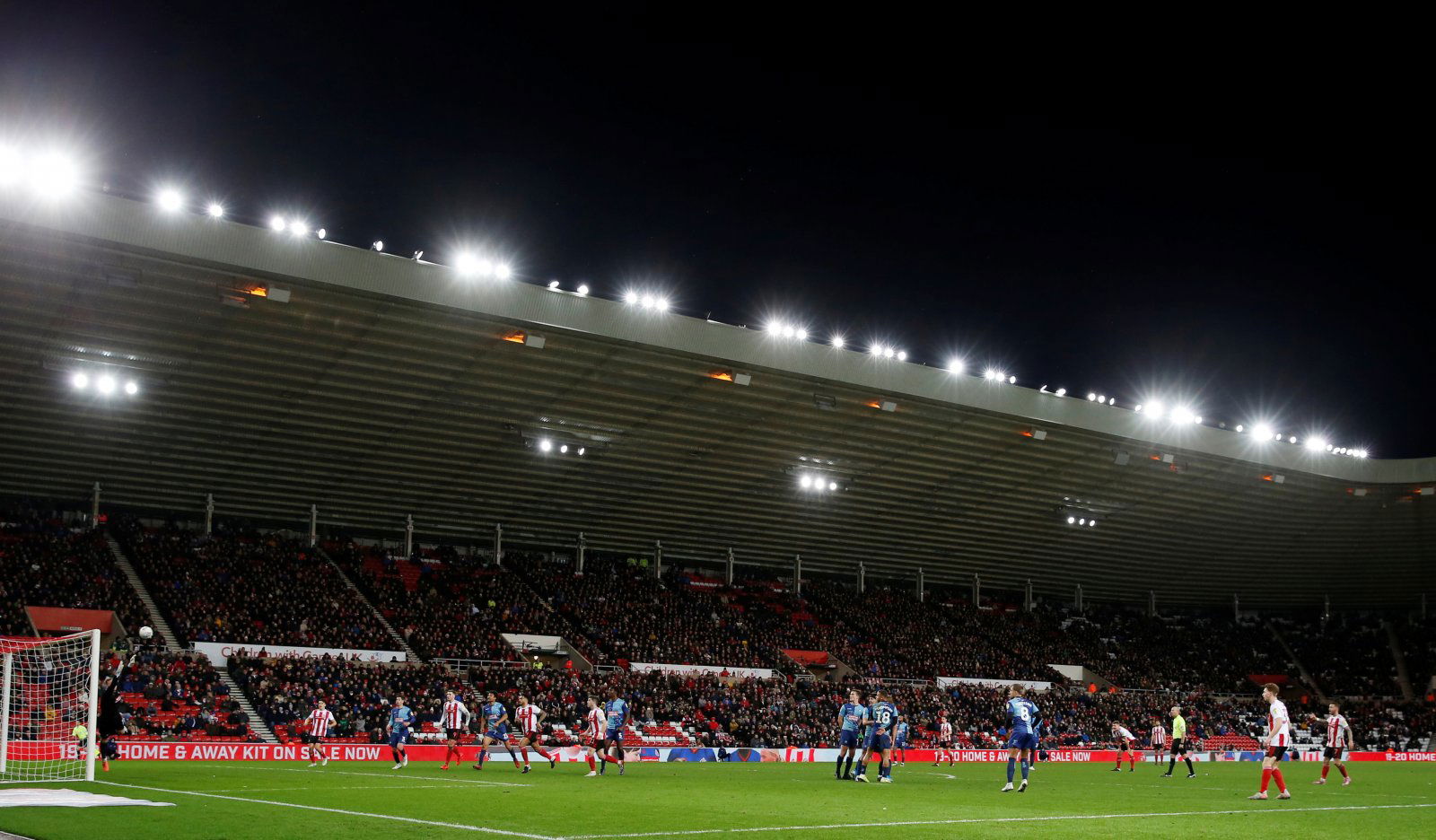 A number of Sunderland fans have been discussing the prospect of safe standing being introduced at the Stadium of Light in the future, possibly in response to recent government findings, per the BBC.
The Sports Grounds Safety Authority (SGSA) have found that seats with barriers are safer and given there is an appetite for supporters to return to standing, there are a number of UK clubs who could be interested. Some Sunderland supporters feel it is a natural step for the club to take given the number of fans who already stand in certain sections of the stadium.
Of course, there is another factor at play – finances – and whether it would be worthwhile for Stewart Donald or any future owner to make such an investment. Spurs have implemented safe standing in parts of the Tottenham Hotspur Stadium and that means other top clubs could follow suit, though some Sunderland fans' views show that not everyone is on board.
The main focus for Black Cats fans seems to be atmosphere, and whether safe standing can improve the noise at the Stadium of Light will likely decide if it is introduced or not.
Here are some of the responses to the question of safe standing.
Yeah. Atmosphere has been awful compared to last year for me

— TheRokerEnd (@TheRokerEnd) February 9, 2020
I really don't see the harm in it in this day and age with all the other safety features in place at grounds

— Daniel Gowens (@dangledowns) February 9, 2020
Can imagine it been very good for the atmosphere the south stand and corners are normally stood any ways.

— Adrian Magson (@AdrianMagson) February 9, 2020
No thanks. Theres enough trouble as it is

— Gary Ablett (@GaryAblett10) February 9, 2020
I think there is a demand for it especially in the roker end and SW corner. But guess it would be a significant cost. Personally I wouldn't want to stand.

— Billy Nomatés (@NRDH9) February 9, 2020
Safe standing is worse than sitting. People vote for it without really knowing what it entails. Unless you can go back to the old traditional terraces then don't bother.

— AJH39 (@HuntaThePunter) February 9, 2020
I mean people already stand in the roker end anyway, so no harm in it.

— Jake Collinson (@SAFCJC91) February 9, 2020
Don't see the point if I'm honest just more money to waste

— Kyle seymour🍋 (@KyleseymourFTM_) February 9, 2020
What is your take on the issue of safe standing Sunderland fans? Would you like to see it at the Stadium of Light or are you against such an idea? Tell us what you think below…