Jack Ross hasn't been the most popular man at the Stadium of Light as of late and that won't come as a surprise to those that know what's going on at the League One club. The Black Cats are in the hunt for promotion via the play-offs after falling short in the race for the automatics, and if Jack Ross' Mackems don't beat Portsmouth, he'll be under pressure.
Surely, the chances are that with a loss he could find himself out of a job. Ross has hardly covered himself in glory as of late and whilst he may be a good manager and know what he's doing, the expectations at a club like Sunderland, even down in the third tier of English football, can catch up with you. This seems to be the case, and he now has just three games, or potentially even two, to save his job.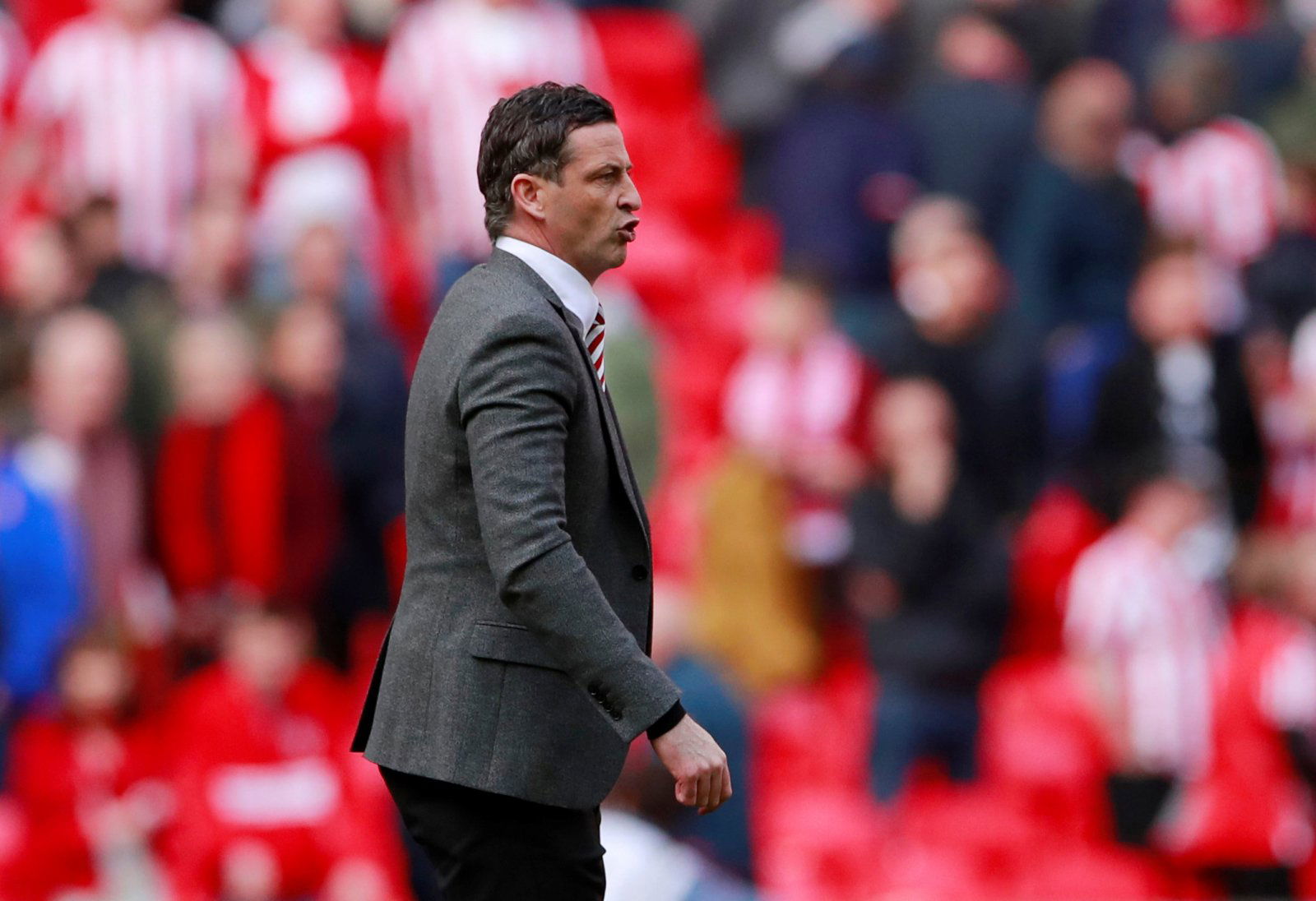 The question that a lot of Sunderland fans need to be asking themselves is whether or not Championship football is right for them at the moment. After all, the Mackems finished 5th in League One for a reason. They are not better than Luton or Barnsley who went up automatically and Charlton and Pompey have both had brilliant seasons, so there's an argument to say they're where they belong for now.
Should Jack Ross somehow keep his job and the Wearside club remain in League One then they will need to start building quickly. If they were to try that building process in the Championship thinks may get tough and it won't be easy to keep themselves above the red line in the second tier. It's hard to accept, but Sunderland fans may just be in for a few years of pain before they come back.
The fact of the matter is that eventually, the club will find their way back to the bigger leagues of the Championship and the Premier League, but patience is key.
Jack Ross might not be able to overcome Pompey and if he fails he will be facing the axe, but that doesn't mean successful times aren't around the corner for the Rokerites.
Black Cats, what do you think the future holds for Ross? What do you hope it does? Join the discussion by commenting below…