Northampton: Curle has to let John-Joe O'Toole leave in the summer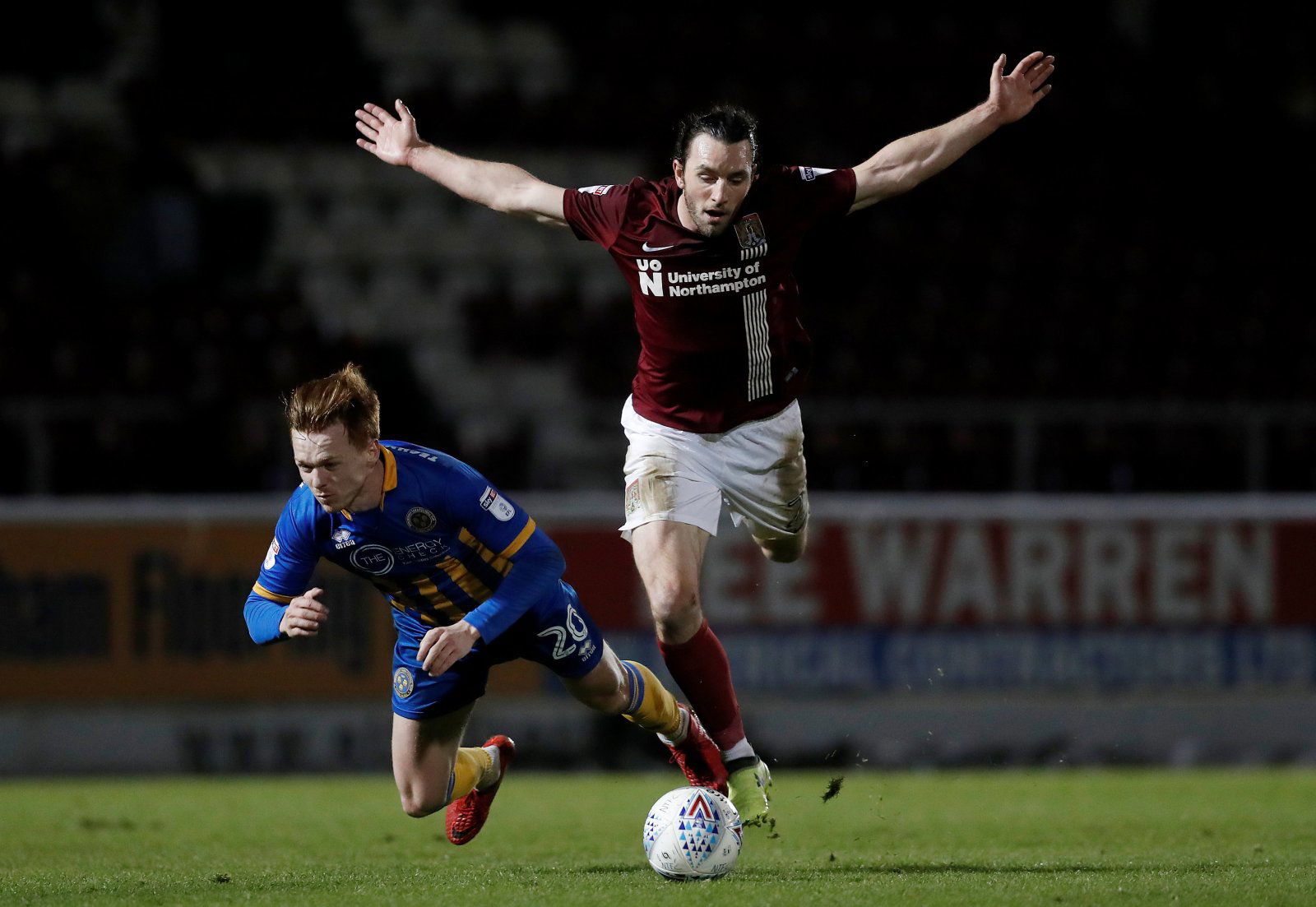 John-Joe O'Toole's time as a Northampton Town player has experienced its fair share of twist and turns.
The enigmatic midfielder joined the club after his previous side Bristol Rovers were relegated to the National League, a move which angered fans of the Gas who accused him of jumping ship during a delicate period for the club.
His debut season for the Cobblers was relatively poor and a falling out with then-boss Chris Wilder saw him briefly leave the club on loan to Southend United before returning in December 2014. In a campaign which saw his side finish in mid-table, O'Toole featured in a number of different roles as the club sought to find a position in which he could thrive.
The 2015/16 season saw Wilder make the decision to employ him as an attacking midfielder which turned out to be a masterstroke. Alongside the likes of wingers Ricky Holmes and Nicky Adams and forwards Marc Richards and James Collins, O'Toole played an integral role for Northampton as they stormed to the League Two title, finishing thirteen points clear of challengers Oxford United.
Not only did the former Watford player find the net on 12 occasions in the league but he also provided two assists which is to date his highest amount of goal contributions for the Cobblers in a single season
O'Toole once again reached double figures for goals in the following campaign but couldn't stop his side from being relegated last season from League One despite being impressive on an individual basis.
However,  a disturbing drop off in form by the midfielder during the 2018/19 campaign has raised questions amongst supporters on whether it should be time to bring an end to his five-year association with the club.
Indeed, O'Toole is somewhat of a cult-hero at the PTS Academy and his departure would be sure to divide fans yet when you consider the fact that he has scored just three goals this season, it is clear that he is past his best.
Also, it could be argued that the club's midfield is more balanced with the likes of Sam Foley and Shaun McWilliams marshaling the play in-place of the 30-year-old who can lack defensive discipline at times.
Nevertheless, with Northampton just six points behind the play-offs, O'Toole could further his legacy at the club by leading his side to a fourth-ever Wembley appearance in their history.
Keith Curle's side should edge even closer to the top seven if they are victorious on their travels on Saturday when they head to Blundell Park to face Grimsby Town.
What do you think Cobblers fans? Do you think the club should let O'Toole go in the summer? Or is he still an invaluable part of Curle's squad? Let us know below.