Leeds' most expensive signings of all time as Aaronson moves to Elland Road
Leeds United are no strangers to signing big names – the likes of Rio Ferdinand, Robbie Keane and Robbie Fowler have all featured for the Yorkshire club.
Back in the Premier League for the last couple of seasons, too, Leeds have managed to attract La Masia graduates and other top La Liga talents. Surviving last season may just turn out to be the key to welcoming other top players this summer.
So far, they've already managed to seal a deal to bring American midfielder Brenden Aaronson in, with manager Jesse Marsch looking to put his stamp on the side, as well as right-back Rasmus Kristensen.
When Leeds have splashed the cash in recent times, they have been rewarded with good performances and top players. Raphinha is a key example of this.
The Brazilian arrived in 2020 and has undergone a rapid rise since, going on to notch 17 goals and 12 assists in the Premier League.
Using TransferMarkt, we've put together a list below of Leeds United's most expensive signings of all time.
10) Junior Firpo: £13.5 million (2021)
Junior Firpo will likely be the first to admit that he didn't have the greatest of debut seasons in a Leeds United shirt.
He was part of a backline that conceded 79 goals last season and received a performance rating of 6.49 on Whoscored.
9) Robbie Fowler: £15.12 million (2001)
Some people are quick to forget Robbie Fowler's short stint at Leeds United. And that's not to say he flopped, either.
During his time in Yorkshire, Fowler made an impact, scoring 14 times in just 32 appearances.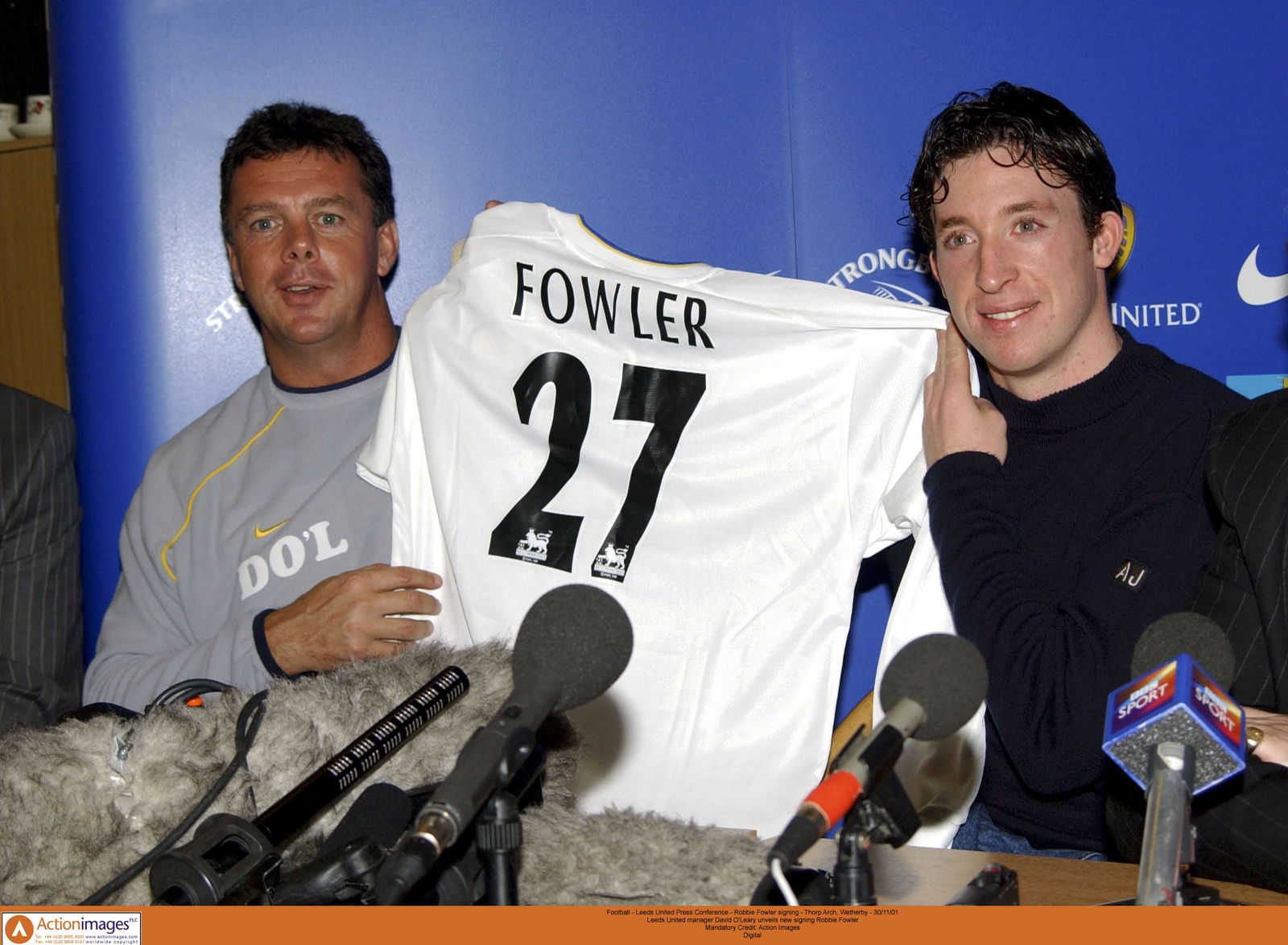 8) Helder Costa: £15.93 million (2020)
Not all transfers can work out well when the cash is splashed. And, unfortunately, Helder Costa is a prime example of that.
After a successful spell at Wolverhampton Wanderers, where he won the Championship, the winger left for Leeds, before failing to deliver the same performances that earned him a move in the first place.
He managed just eight goals in 71 appearances.
7) Robbie Keane: £16.2 million (2001)
Much like Folwer's, Robbie Keane's time at Leeds United was shortlived. He returned 18 goals in 55 appearances and was sold as the club headed towards financial ruin.
From there, Keane's career blossomed as he cemented his status as a Spurs icon.
6) Raphinha: £16.74 million (2020)
The latest success story at Leeds United, Raphinha is a wanted man this summer for good reason. The Brazilian single-handedly dragged the Yorkshire club to safety at times last season, and is clearly on course for bigger things.
£16.74 million turned out to be one of the best bargains in Leeds' history, especially when considering the price they may receive when bidding farewell.
5) Diego Llorente: £18 million (2020)
The jury may still be out on Diego Llorente, who arrived in the summer of 2020 looking to become recognised as a game changer at the back for Leeds United. Almost two years later, however, he is yet to transform their defensive fortunes.
With a full season under Marsch to come, Llorente could still come good, with his work on the ball a key trait. But, for now, questions remain over whether the £18 million fee paid in 2020 was worthwhile.
4) Rio Ferdinand: £23.4 million (2000)
Rio Ferdinand could have become an Elland Road icon, had the club's financial problems not forced them to cash-in on him amid interest from Manchester United.
Nonetheless, Leeds clearly saw his potential and shelled out the club's biggest-ever transfer fee, prior to their top flight return in 2020, to sign him from West Ham.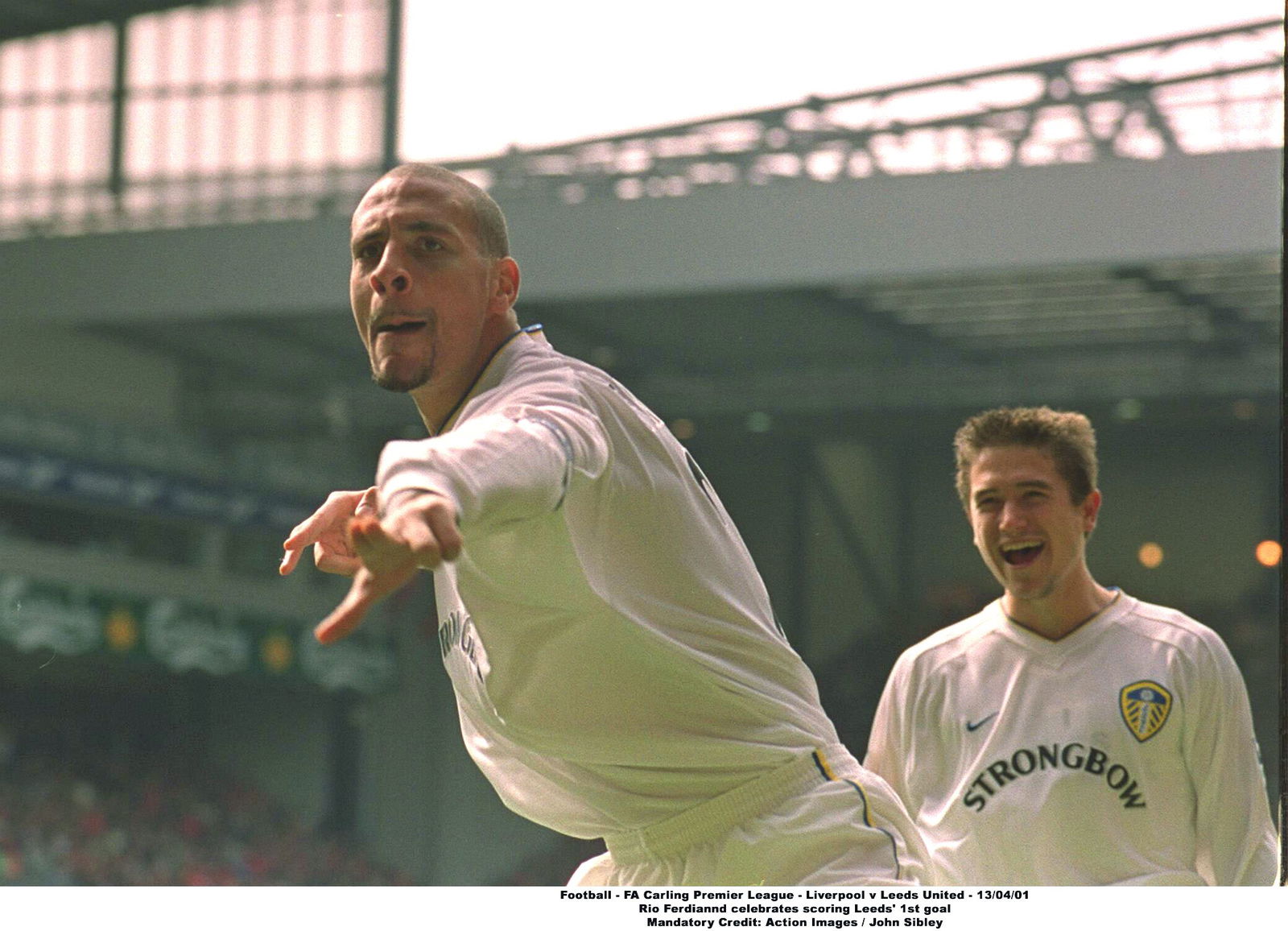 3) Daniel James: £26.19 million (2021)
Daniel James always looked destined to play for Leeds United.
The winger is yet to justify his price-tag, though, with just four goals and four assists in 32 Premier League appearances in his debut season.
James will be hoping to enjoy a season away from the relegation scrap come August and have a far bigger impact under Marsch.
2) Rodrigo: £27 million (2020)
At the time of his arrival, Rodrigo felt like a statement of intent from Leeds United. Fresh off the back of promotion, they managed to sign a top La Liga player for what felt like a big fee of £27 million.
It was a signing which suggested their ambitions were higher than some expected, with survival an expectancy rather than a goal in their first season back up.
But Rodrigo has struggled to really make his mark in a Leeds shirt, with only 13 goals across the last two seasons. He may fare a little better under Marsch, however, assuming the Leeds boss won't continue Marcelo Bielsa's bizarre experiment of playing the forward in midfield.
1) Brenden Aaronson: £29.56 million
Now onto the latest addition to Leeds' top ten signings, 21-year-old Brenden Aaronson. The midfielder that will add some much-needed creativity to this Leeds United side, easing the burden on the likes of Raphinha.
The American managed six goals and ten assists for RB Salzburg in all competitions last season. If he can replicate those numbers in the Premier League, then Leeds will be able to consider this club-record £29.56 million deal a solid investment.