Leeds: Phil Hay insists the board got it wrong by sacking Jesse Marsch when they did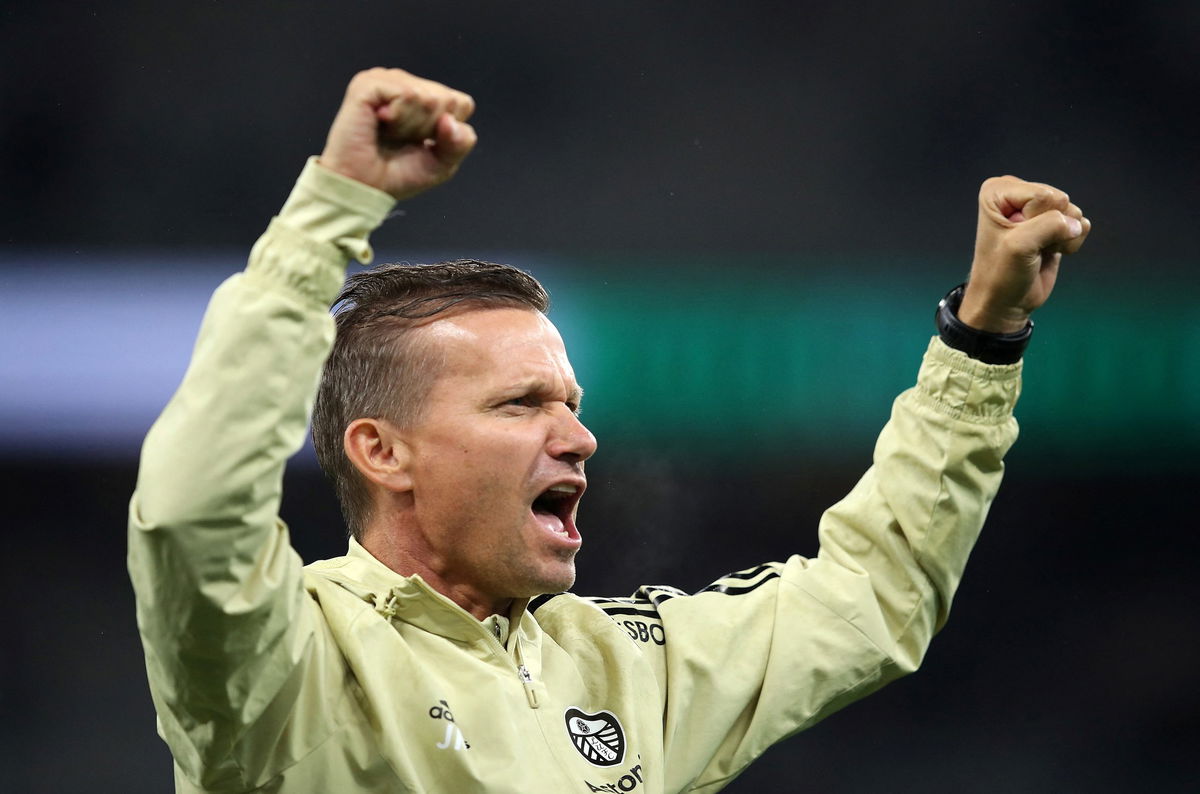 Phil Hay has blasted Leeds United's decision to sack Jesse Marsch when they did, as he believes it should have been made sooner.
The Lowdown: Managerial search has been a farce
While many from the outside could have seen what was occurring and what was going to happen if Leeds persisted with Marsch much longer, the hierarchy decided to hand him an entire transfer window, though results did not get any better.
After seeing their pursuits of Arne Slot and Andoni Iraola come to nothing, they have now turned to former Watford boss Javi Gracia to try to save their season after they fell into the bottom three at the weekend.
Had Victor Orta decided to pull the trigger on Marsch sooner, more managers may have been willing to take over, but with the Whites in a damning league position, they have had to get desperate.
The Latest: Orta got the managerial decision wrong
While sacking Marsch was clearly the right decision, Hay has admitted on The Phil Hay Show that the length of time it took for Leeds to realise they needed to make a change may have dire consequences for the club.
He said: "It's easy to say this now and definitely talking with the benefit of hindsight, but even last season, I still don't feel that the football, and the games, and the results, and the performances that took Leeds to survival on the last day – I don't think it was a huge endorsement of Marsch's football.
"I think it was an endorsement of his ability to hold the dressing room together, because that could easily have splintered badly, it could have easily fallen apart in that period; it's a definite feather in his cap, keeping the club up.
"But it did feel at times as if it could easily have tipped the other way, and I still maintain that if Burnley win on the last day of the season, Leeds go down – that was the scenario.
"So it is a decision that they've got wrong, there's no question about that. And at this stage, they have very little time to put it right in a way which is going to keep them up."
The Verdict: Gracia may not be the answer
While Hay was speaking prior to the news of Gracia being set to become the new Leeds boss, his point still stands that with just 15 league games left to play, time is certainly not on Leeds' side.
Especially when they have already failed to beat teams such as Everton, Nottingham Forest and Aston Villa, they are slowly running out of winnable fixtures against sides in and around them.
If Leeds do end up dropping back down into the Championship, the blame will surely be put at the door of Orta, as he appointed Marsch and was responsible for the results and style of football he delivered – while he is now seemingly scrambling around for anyone that will take the poisoned chalice of the managerial hotseat at Elland Road.