Leeds United: Journalist shuts down criticism of Marcelo Bielsa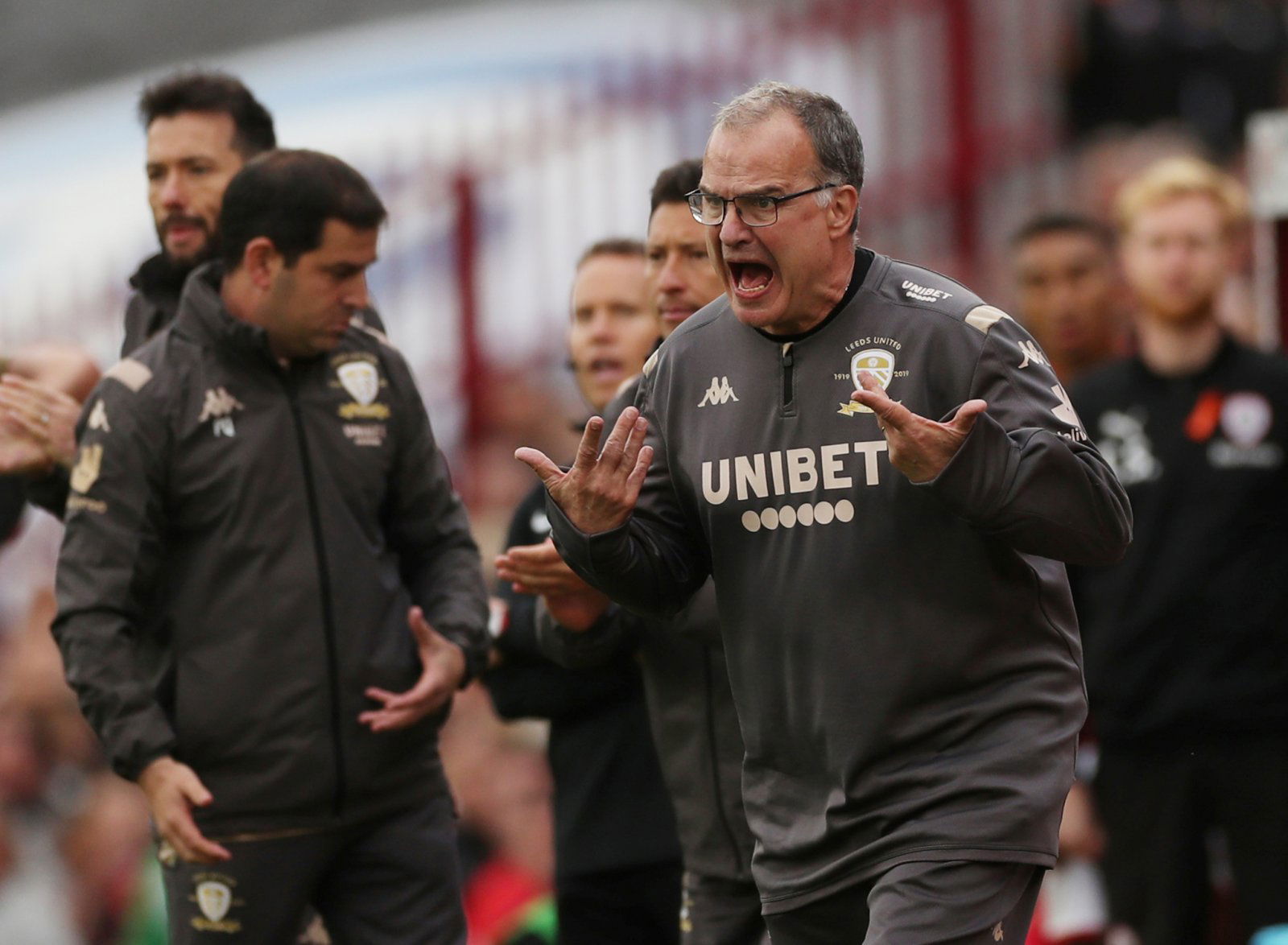 Marcelo Bielsa has received a fair amount of criticism following the last two Premier League games in which Leeds have conceded eight goals and scored just two. 
Following the defeat to Crystal Palace, pundits like former Aston Villa forward Gabriel Agbonlahor slammed the manager, saying: 'They played right into their hands which for me is a bit naive from Bielsa.'
However, Phil Hay's latest comments seem to shut down the recent criticism that the Leeds boss has received.
Hay discusses Palace loss and backs Bielsa tactics
Tweeting his thoughts on the discussion over Bielsa's tactics in the two defeats, Hay said: "Poor results for Leeds United always end in talk about 'Plan B' – even though there is never going to be one under Marcelo Bielsa."
He continued: "There was nothing in either game which suggested the system is a fundamental problem. Leeds just needed to do what they do better."
Shaming Bielsa for 180 minutes of poor form is bizarre
The season is only eight games in, and Leeds already have ten points (SofaScore). This is a very good start for a newly-promoted side. To lose 4-1 to Leicester City isn't some horrible, embarrassing result either, as the Foxes have had a great start to the season which has included a 5-2 victory against Manchester City.
The loss to Crystal Palace can also be seen as very unlucky – Patrick Bamford could have made the score 1-1 but VAR ruled his goal out. This decision has caused a lot of debate, with many thinking it should have stood. Meanwhile a couple of the goals they conceded were quite unlucky, like the freakish own-goal.
On another day the scoreline could have gone Leeds' way, and the fact that Bielsa's side have started the season well highlights there is no need for a 'Plan B' just yet.
Criticism over 180 minutes of poor form is quite frankly ridiculous after all Bielsa has done at Elland Road, and although they may be rather simple, Hay's last nine words sum it all up quite nicely: "Leeds just needed to do what they do better."
In other Leeds news, Phillips has teased when he could return from injury. Have a read here!