Liverpool: Reds could have one advantage in Jude Bellingham pursuit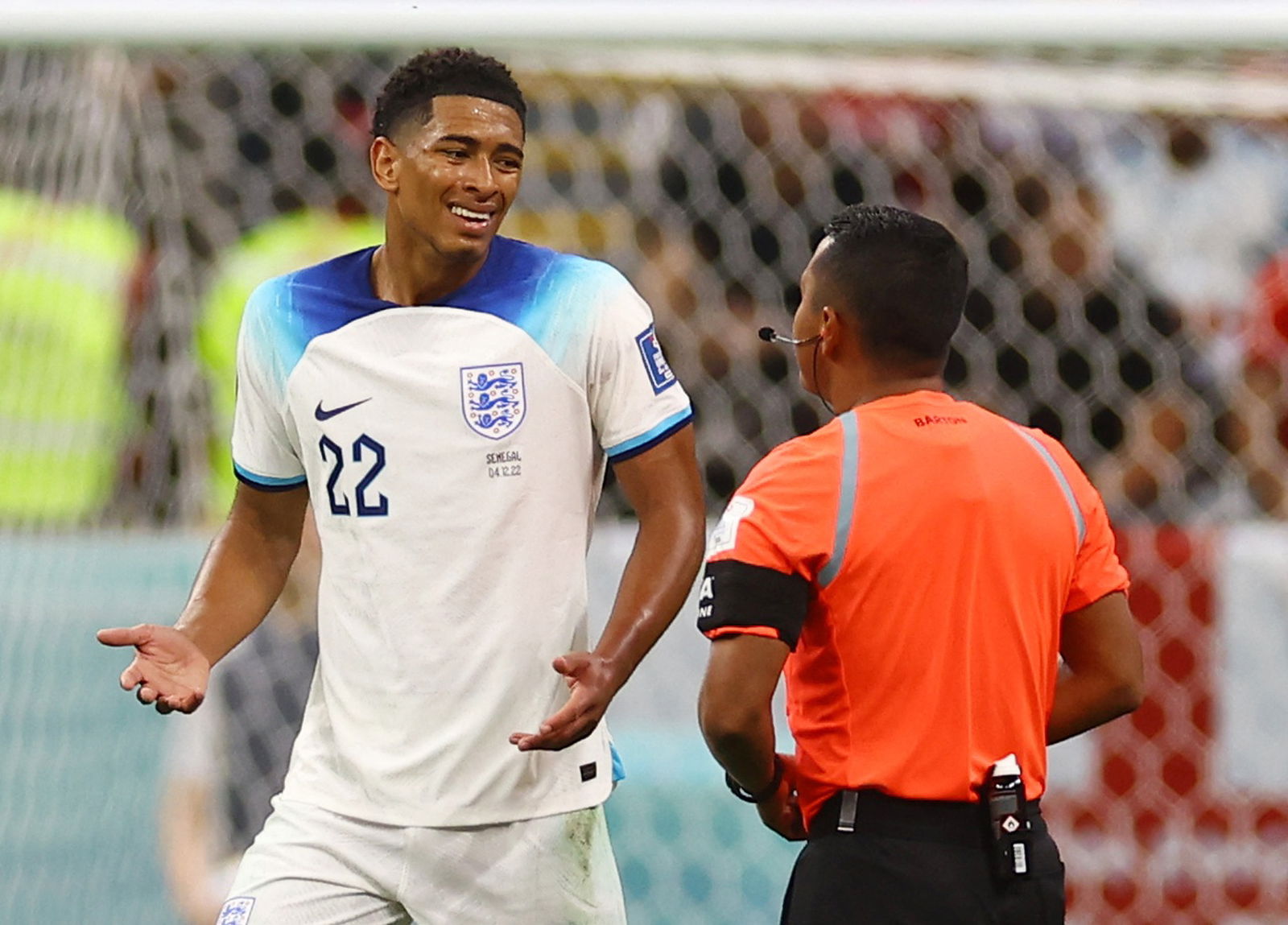 Liverpool have been tipped to beat their Premier League rivals to the signing of Borussia Dortmund and England star Jude Bellingham by Football Insider pundit Frank McAvennie. 
The Lowdown: Talisman status
Captaining Borussia Dortmund at the age of 19 is one thing, but becoming a talisman for your respective club and country is another. 
It's these two feats which highlight the outstanding generational quality of Bellingham, with his star continuously rising with each performance for England at the World Cup in Qatar.
His sky-high potential is reflected in reports of a £130m price tag from Dortmund, with Liverpool being continuously linked with the Englishman in recent months.
The Latest: McAvennie's claim
According to McAvennie, Liverpool may hold an edge over their rivals in Chelsea and Manchester City amidst the chase for Bellingham because Jurgen Klopp will, in his view, likely grant the youngster much more creative leeway than City manager Pep Guardiola.
Asked whether this was the case by Football Insider, the 62-year-old replied: "I think so. I think he will get more game time at Liverpool. He will be number one there.
"I think Jurgen will give him a lot more freedom. He will let him go and play whereas everything with Pep is rigid, you have to do it his way. It is brilliant, do not get me wrong, but it is a bit rigid. You do it his way or you are out.
"I just think he will be an absolute superstar star at Liverpool. If it is for football reasons he will go to Liverpool."
The Verdict: An ambitious statement
In a complete footballing sense, protégé of Johan Cruyff and Marcelo Bielsa, Guardiola implements freedom and thrives on rotation in attack. 
If anything, it is this less rigid system in which Bellingham would thrive, with both central midfielders true number 8's in the Spaniard's setup. 
It is at Liverpool where things would be more rigid in a tactical sense, although this does not mean that Bellingham could not thrive under Klopp.
The midfielders are slightly more conservative at Anfield, with Klopp intent on achieving numerical superiority through both full-backs. As such, central spaces are occupied and midfielders are not as advanced. 
It is therefore arguable that Bellingham would do better in Manchester City's system than Liverpool's.